Top 8 cameras Nashville video camera crews swear by
In Nashville, Tennessee, our professionals have found some of the best camera gear for successful video production. We've actually compiled a list of our favorites for all kinds of production experiences. This list gives you a glimpse into the kinds of cameras that our Nashville video camera crews use to capture the magic. Whether we're filming near the Grand Ole Opry or shooting b-roll outside the Parthenon, our cameras, and our right lens kit and operator, are going to capture incredible footage.
Here is our list of 8 go-to cameras Nashville video camera crews use for best results. From HD 1080p to 4k, our experienced DP's and cinematographers know exactly how using the best camera can allow Nashville camera ops complete control over the art we're making for you. It's all about our client's end satisfaction. Check out what we use to make your production a success:
Quite possibly one of our favorites, the Sony A7S is a camera you'll always see in our gear. Why? It's the wide dynamic range, the 4k, and most of all, the expansive ISO that have us loving on this great camera. It can capture vibrant colors and best of all, films clear footage in low-light conditions.
Many of our cameras can be a bit heavy for certain shoots and require a mount for us to use them. That's why we like to include the Arri Alexa Mini in our arsenal. It is as compact as can be but also provides great ISO and can capture in low light conditions.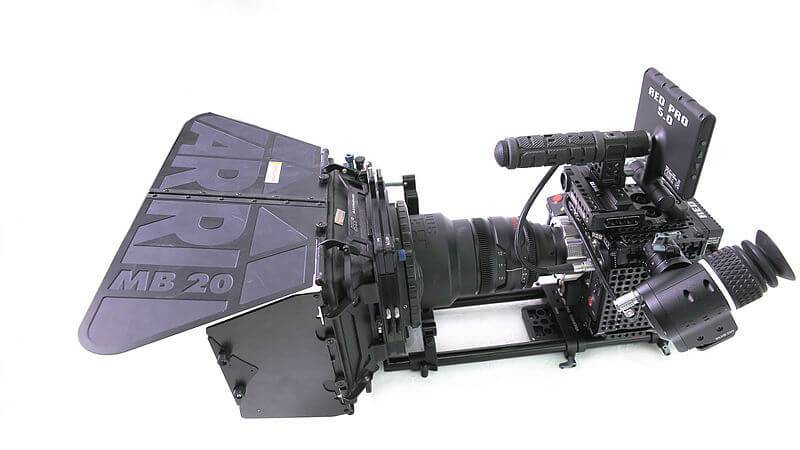 One of our larger cameras that is somehow easy to maneuver, thanks to the carbon fiber material it's made from, the Red Dragon does something that most other cameras cannot: it captures great footage in 6k resolution, making it a favorite for our Nashville video camera crews. It's versatile and dependable and has helped us capture Hollywood style films in the past.
The price tag attached to this camera is high but that's because it offers a lot of features that result in great quality footage. We're big on quality footage at Beverly Boy Productions, so from the global shutter to the dynamic range of 14 stops, we can't stop loving on the clear images caught with this baby.
It doesn't capture the best low-light footage but it's very customizable, making it a must for times when we don't have time to rush to set things up and want to use a pre-setting for optimal results. We like that we can easily change through ISO ranges, so that we can capture footage for documentaries. We also like to use the slow motion feature for unique perspectives.
It has an ergonomic design that makes it easy to hold so we don't have to worry about bulky mounts or equipment for quick shoots. The customization options also allow us to program it for easy use on the fly. Also the screen can be mounted in any direction of your choosing, which allows for easy viewing on the job. It's a great option for "emergency shooting."
We are a bit nerdy when it comes to our cameras. We don't mind playing around with them, which is why the Canon EOS 5D Mark III belongs with us. It has AF options, as well as pre-set programs that we like to use so that we can film on the go. While it doesn't capture great footage in movement, it does work great for individual shoots.
Ever since global shutter became a thing, we've looked for quality cameras that have GS and that promise clear shots. The Black Magic Production 4k Camera does all this and more, ensuring that you will have wobbly-free footage. While it's a heavy camera, with the compatible mounts, it's easy to maneuver, and one that our Nashville video camera crews depend on for a variety of projects.