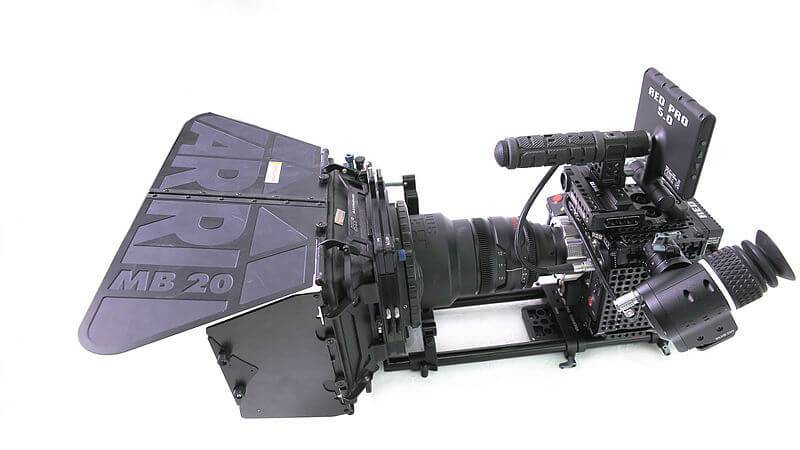 RED Dragon Team Beverly Boy Review
This mean machine is primed and ready to deliver its promising 6k resolution. It's gnarly looks mirror its rugged and reliable performance. Let's take a closer look to see if the Red Dragon 6k camera lives up to the hype.
Features
The most promising and attractive feature of the camera by far is its ability to shoot or record in 6k. A notable thing about this is that when you are converting these 6k files down into 4k, they look a whole lot better. Better so than other files of smaller size being converted. It comes with a carbon fiber material. The use of the carbon fiber is really noticeable when it comes to the overall weight of the device. When it is fully modded out, you really start to feel how light it is compared to its attachments. The build is nice and durable, and by itself the camera is surprisingly ergonomic. This is further helped by the magnesium internal frame and magnesium PL mount. They say that because of these choices there is a little over a pound of weight taken off the camera. The camera is at all times capturing the total accessible dynamic range, at approximately 16 plus stops. You will find this repeated in the 'specs' section of this overview, but it is in fact the selling point of this device. Included is the Red Dragon color science, which is supposed to expand the vibrancy of colors in the picture. Even the RAW image capture is said to stand out. The on-board sensor is actually quite impressive, featuring a clean noise structure when compared to the other high end sensors. The expanded ISO of the camera allows for even lower light shots. You can up the ISO to around 4000 for some super crisp shots, while maintaining that ideal lack of noise. Red has definitely shown the power that the Dragon's enhanced resolution and color depth have to offer.
Specs
Your sensor is a 19 Megapixel 'Dragon', with a pixel array of 6114(h) x 3160(v). There is an S/B ratio of about 80db, and as we have said before the dynamic range is an impressive 16 plus stops. The on-board lens coverage is 30.7mm(h) x 15.8mm(v) x 34.5mm(d). Resolution goes up to 6k RAW (of course) and down to your standard 720p. Your monitor output is offered in HD-SDI/HDMI Frame Guides and Look Around with the supported formats 2K RGB, 1080p RGB or 4:2:2, 720p RGB or 4:2:2. Your frames-per-second (fps) ranges are 60fps 5k, 75fps at 4k, 100fps at 3k, and 150fps at 2k.
Performance
The camera proved to be exceptional in the shoot of an amateur music video. There were multiple situations in which moving shots came out super crisp. It is also notable that many of our best takes were in low light environments. This included us pouring water over a subject and the 6k resolution really shined during this, and you could really make out each individual water droplet. The camera was lightweight compared to others that the DP had used before, and he was impressed by how non encumbering the device actually was. We were able to get all the shots we needed in one day, and I think the Red Dragon 6k production camera really impressed all of us.