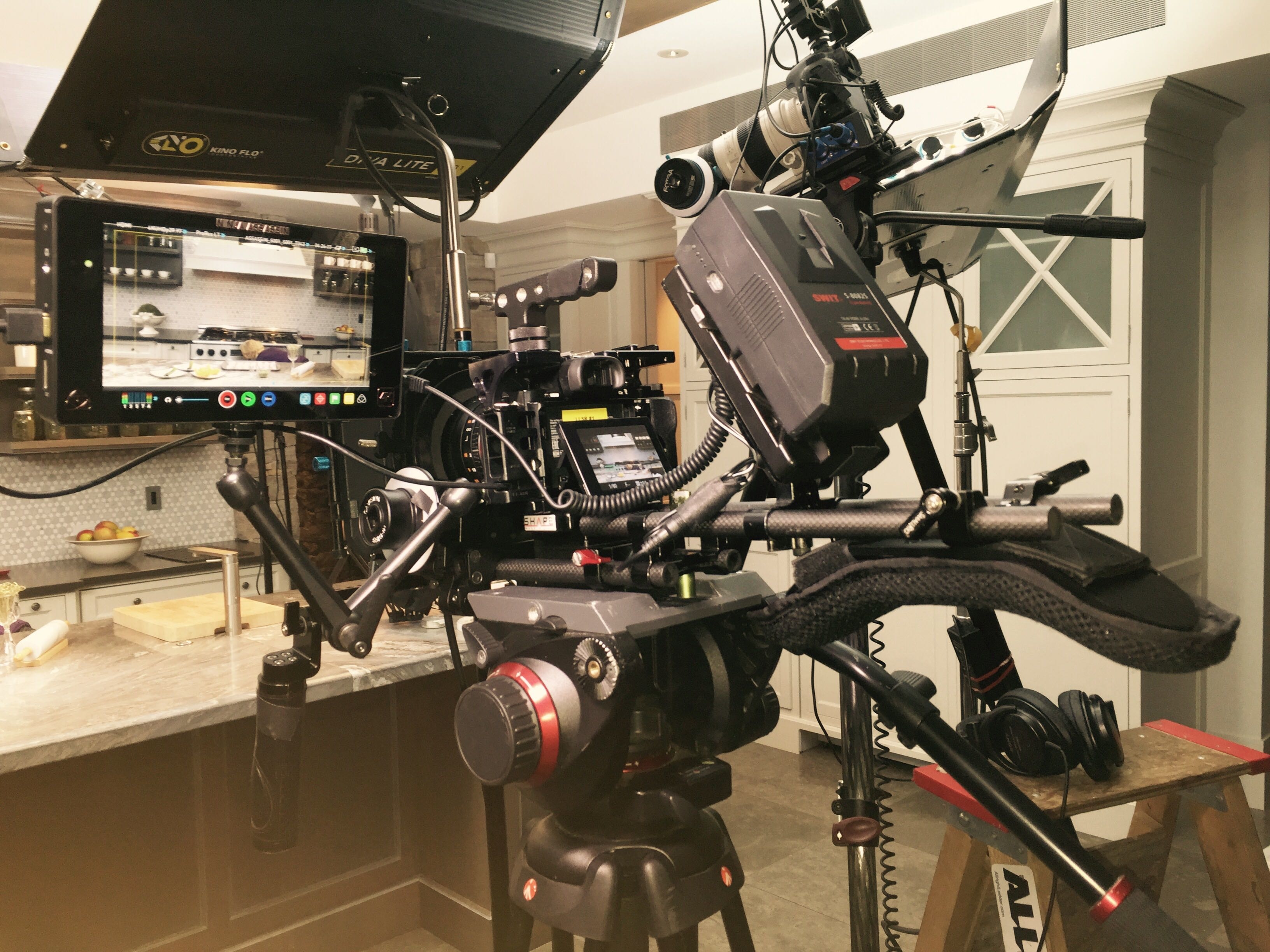 Sony A7S Team Beverly Boy Review
With a wide dynamic range and the introduction of 4k, the a7S flagship camera aims at providing just what an industry leader Sony is capable of being. We call it the "eyes in the dark" because of its massively expansive ISO. Shots taken in low light conditions were near perfect, without much noise even in shots that are in conditions making them barely visible to the naked eye.
Features
The most notable feature with this camera is the introduction of Sony's pixel technology. They say that the expanded size of their pixels allows for more light access, and it really shows. This is truly one of the greatest cameras for performance in low light settings. The camera fits snug into the palm and is actually quite lightweight, thanks in part to the magnesium body. The a7S is also notably smaller than the competition, and thus much more maneuverable. It possesses the standard Sony ergonomic feel with a durable outer texture. It has an external micro HDMI port in order to output Ultra HD, but cannot shoot 4k internally. However, it is offering full frame 4k footage, and it's not relatively expensive for this additional feature either. It has a FF 12mp sensor that captures some beautiful, color intensive shots. The on-board OLED viewfinder will function during recording as well. It is high contrast and easily customizable to fit the needs and conditions of most shots. The camera is going to come with two fully charged batteries out of the box. While the lifetime on these batteries is about average for a camera of this size, starting out with two of them is always a great feature. Most of the buttons on the device are customizable to fit the slew of video options that Sony had loaded onto the camera. It has a built-in wireless system that is operated via smartphone, however there is no internal GPS on the device. USB, microphone, and headphone porta all come standard on the camera as well.
Specs
With a max resolution of 4240 x 2832 and an image ratio of 3:2 to 16:9, the obtainable image quality from such a small camera is pristine. A full-frame CMOS sensor is included with and image size of roughly 35.8 x 23.9mm. The camera utilizes a Bionz X processor as well as sRGB or AdobeRGB colorspace. The ISO range is incredibly high, going from 100-102,400, and shooting in a RAW uncompressed format. Sony lists the available resolutions as XAVC S 1080/60p(50Mbps), 30p (50Mbps), 24p (50Mbps). 720 120p (50Mbps). AVCHD 60p (28Mbps), 60i (24Mbps/17Mbps), and 24p (24Mbps/17Mbps). XLR support is only achieved through an adaptor. The video formats are listed as MPEG-4, AVCHD, or XAVC S. There is an array of storage types available ranging from SD/SDHC/SDXC to Memory Stick Duo/Pro Duo/Pro-HG Duo.
Performance
This thing truly is a low light beast, outperforming all the competition when it comes to video in this condition. The high ISO range makes for some crisp shooting, and extremely little noise resulting in the images or video. When it comes to moving objects however, the camera struggles a but. We get an annoying rolling shutter effect on objects that are requiring the camera to pan while recording. When the camera is moving, the effect is way too noticable, and requires adjustments of a few settings to really dial down. The result is a camera that is best specialized for low light shooting or recording, and will most likely do it better than any other camera in its class. Still photos are exceptional, but not something that truly makes this camera stand out. The inability to internally record 4k is a bit annoying as well. You will need to purchase an external adapter in order to save and convert 4k images. However, after the aftermarket purchase the resulting images are outstanding, just make sure your computer is able to format 4k files.