Top 5 Budget-Friendly Tripods
Whether you're just starting out as an amateur or you've graduated as a film student, but you find yourself on a tight budget, you're probably looking for an ideal tripod that provides durability but won't make you have to pull out a loan just to be able to use it; luckily top New York film crews have shared their favorite options with the photo & video production community.
Budget-friendly options
Despite low prices, there are many budget-friendly options that photographers and videographers can use for even the most professional of shoots. Not only can a trip help you easily shoot high-quality shots, but it's ideal for capturing the most stabilized shots. Obviously, if you're trying to attain the quality offered by some of the best New York film crews, a tripod is going to be a must in your tool arsenal.
Essential pieces of gear for an aspiring videographer
With this in mind, let's take a closer look at one of the most essential pieces of gear for an aspiring videographer. These top 5 tripods are some of the best budget-friendly options out there that won't break your bank:
Options under $100
These options are under $100, but rest assured that they still deliver in terms of efficiency and quality. There may not be a lot of great options below $100, but these are a few that offer quality and functionality under $100.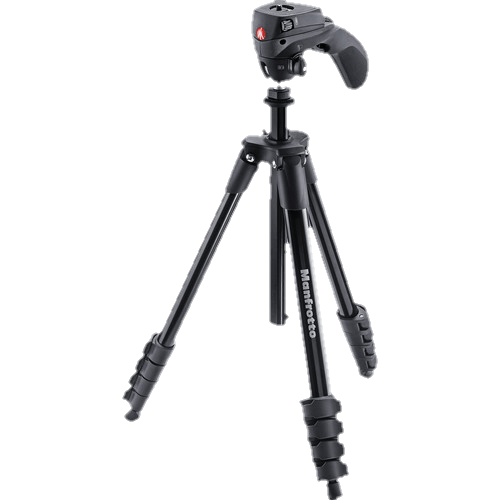 At around $75, the Manfrotto Compact Action Tripod is a top option when it comes to budget-friendly tripods that offer quality. Sleek and compact, it's the perfect option for traveling. Its portability is found in the fact that the Manfrotto Compact tripod only weighs around 2.56 pounds, and with a folded length of just 17.83 inches, it can fit anywhere.
With a height of about 61.02 inches, it's the second tallest option on our list of tripods priced at under $100. A pistol grip head and quick release plate allow for efficiency in everyday use, and because it's construction is made up of aluminum, you can be sure that it will last for months and even years to come.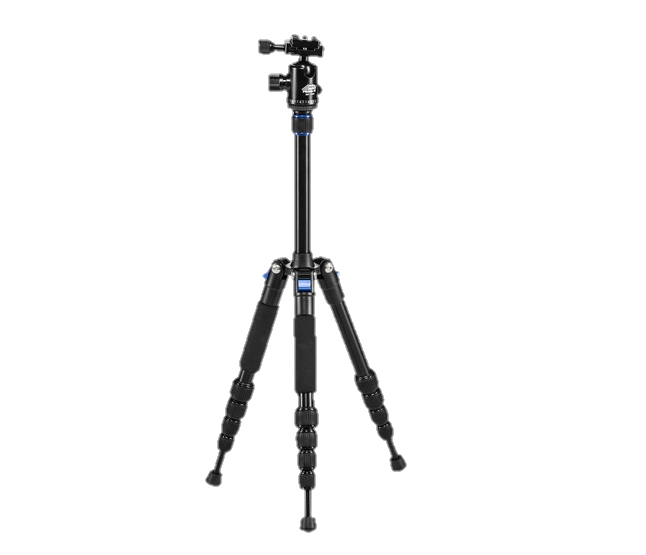 Costing less than $70, the Davis & Sanford Tripod with Ball head is built out of aluminum and yet remains lightweight at only 2.6 pounds. This tripod's height, when completely extended, is at about 53 inches.
The Davis & Sanford budget-friendly tripod is perfect for top New York film crews as it has a max load ability to carry up to 10 pounds, which is typically around the load capacity of professional camera rigs.
The dual control ball head has a calibrated base that provides the kind stability needed for DSLR cameras and allows for smooth movement to capture the most efficient panning shots.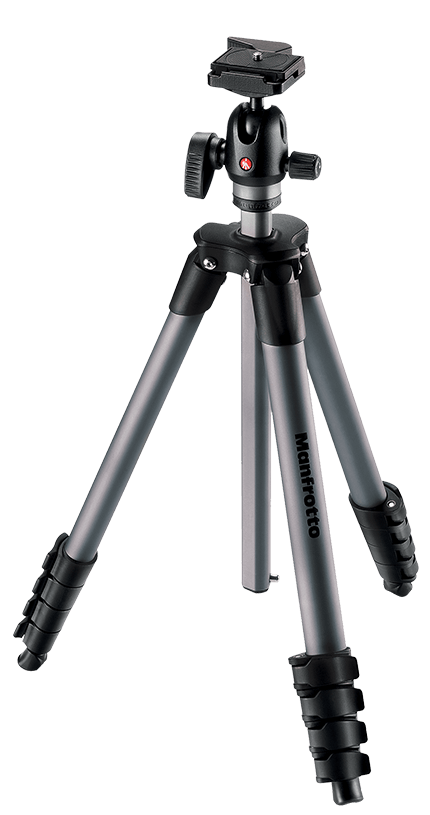 The Manfrotto Compact Advanced Tripod with Ball Head has a construction that's built to last. It also offers a payload capacity of 6.61 pounds.
Fully extended, this tripod can allow you to capture shots at heights of 65.75 inches, which is quite a bit higher than the Davis & Sanford.
The Manfrotto Compact is priced at $99, it's not only a great tool but a very accessibly priced option.
With its strong legs, support, and heavy-duty construction, you can be sure that it will be dependable in even the most demanding videography setting for local top New York film crews.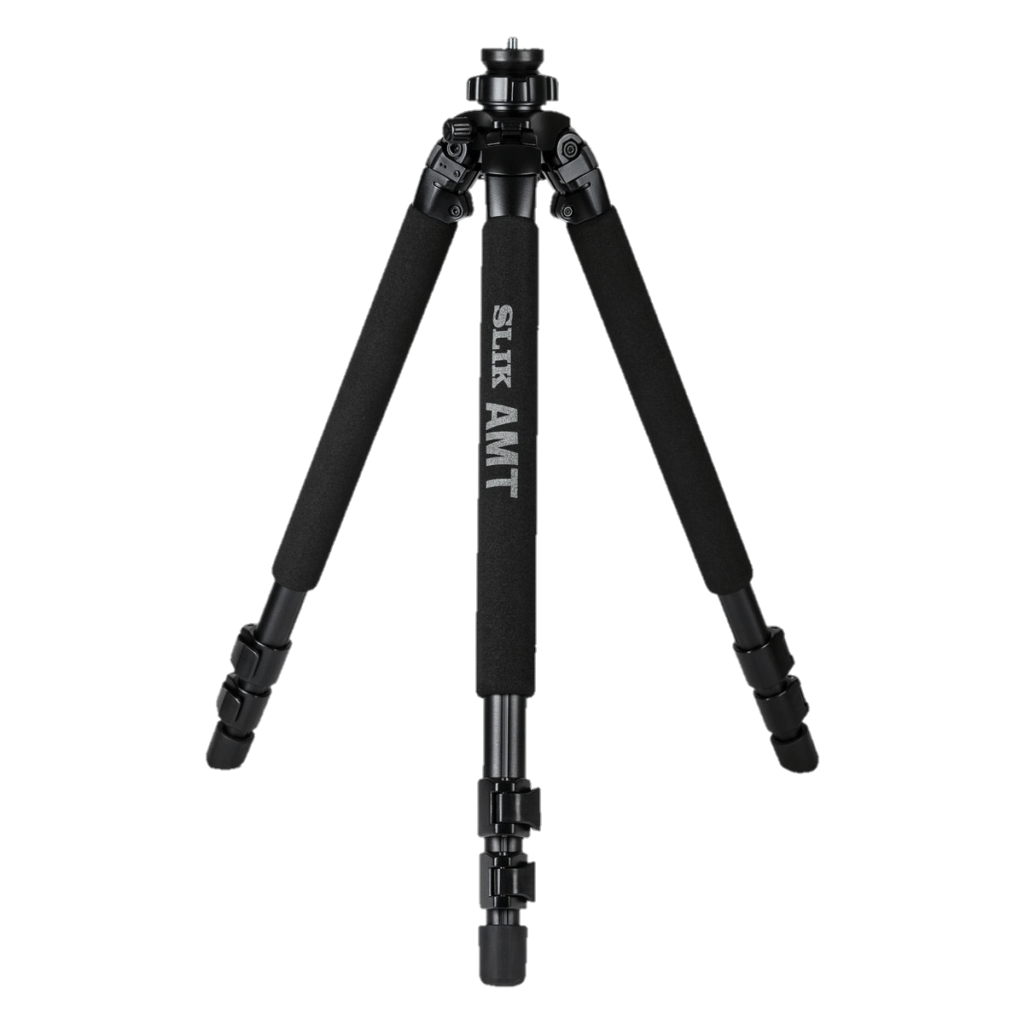 The Slik Pro 700DX video tripod is budget-friendly even if it costs $99.95 and barely falls under our "Under $100" budget. But, when looking at the fact that this video tripod offers an impressive balance between portability and optimal stability, we think it's worth every penny and possibly more.
A great feature we love in this tripod is that it can have a max payload of 19.8 pounds, making it a great option for professional crews who need something that can handle the heavy stuff.
The Slik Pro tripod weighs 5.5 pounds, with a height of 70.6 inches, and with 3 leg sections, the Slik Pro 700DX tripod offers stable control on various surface structures.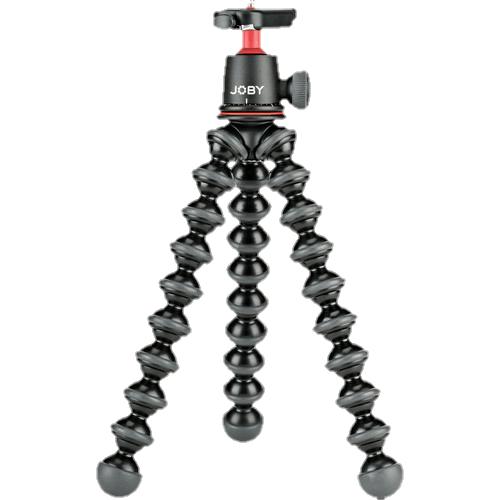 Offered at only $49.95, the Joby GorillaPod 3K Kit offers a unique and appealing tripod that can't be beat. With a sturdy yet very lightweight construction, any traveling videographer would love to take the Joby on the road and use it wherever is needed, no matter the surface or structure. Do you want to mount your camera on a branch on a tree? It may sound woo-woo, but it's completely possible when using the GorillaPod.
It features a max load capacity of 6.6 pounds, so it might not be the best for heavy, professional camera gear, but it's helpful for smaller DSLR setups. All-in-all, it's a fabulous travel tripod for top New York film crews and is priced way under $100.