Top 8 Cameras New York Video Camera Crews Swear By
In New York, New York there are several options that our clients choose from. We've compiled some of the most commonly-requested ones as we think that it's important you understand the quality we swear by. Our New York video camera crews use top gear for filming near the historic Statue of Liberty, or shooting b-roll outside of Central Park. Our cameras along with the best right lens kit and operator are going to make your project a success!
Below you'll find our list of favorite 8 professional cameras used by New York Video Camera Crews. From shooting in HD 1080p to 4k, our experienced DP's and cinematographers are highly particular about which gear they use for the job. This is because they know the ins and outs of using camera packages and which gear allows our New York camera ops to have complete control while on the job. In turn, they provide you with a professional final product. In no particular order, here are some of our favorite "toys" for production
Some projects call for something small yet powerful and that's what we love about the Arri Alexa Mini. It's a camcorder that's small enough to carry around with you anywhere and everywhere, ready for action. With an eyepiece included and clear images, as well as optimal zoom, it's a must-have on our gear roster.
The Sony A7S is what moonlight is to the night, thanks to its expansive ISO. From the quality footage that it captures at night to the wide dynamic range, it's a stellar camera we love to use. Small and lightweight yet durable, it's an easy-to-use piece of gear.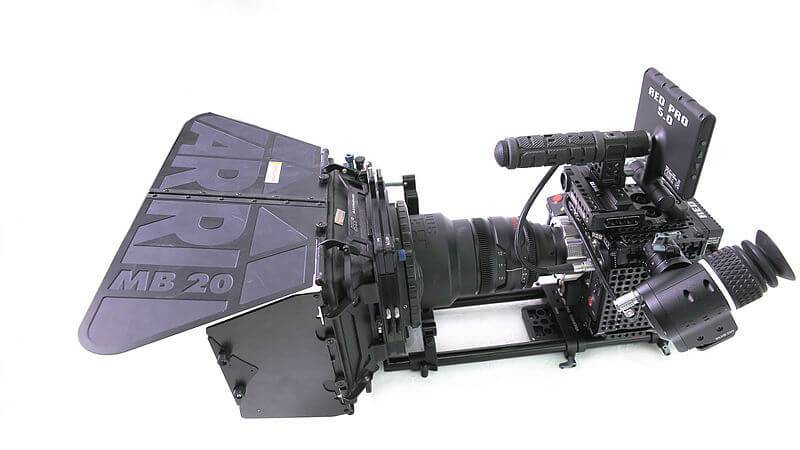 Large and in charge, the Red Dragon is as reliable as it looks. From the fact that it can shoot and record in 6k to the material it is made from that promises durability, it's a camera we depend on to capture a dynamic range during special scenes. Most of all, it has an incredible resolution that we live for!
It's a good thing a camera's quality isn't dependent on its looks. This bulky camera may not be aesthetically amazing but its features are. The viewfinder is ideal and it also has a display on the side for easy control while filming. It also allows for pre-recording amongst other cool customization features.
While it may take an initial investment, this is the camera that is worth its price tag. It has 4k resolution, as well as amazing options for dynamic range. Highly sensitive with low noise, and capable of capturing all types of footage, our cameramen love this beauty for the crystal clear footage we can get with it.
For those who love personalization in a camera, this is a dream. It has all of the customizable buttons easy to reach, no matter the lighting, thanks to a backlight. With a built-in mic and SDI and HDMI ports, it's compatible with all kinds of gear. Best of all, the slow motion feature has us loving this baby.
The global shutter on this camera helps cameramen at Team Beverly Boy capture scenes quickly and effectively, without bending or wobbling. While the camera is a bit heavy due to the metal material, the way that it captures footage in good lighting conditions is amazing. While not the best for night time scenes, it does the job during the day.
For the cameraman who is all about customizing, this Canon EOS allows for easy pre-setting, so you can capture the footage you want to, when you want to. In fact, this camera works best under pre-programmed settings so that you can great quality on individual shoots and more.