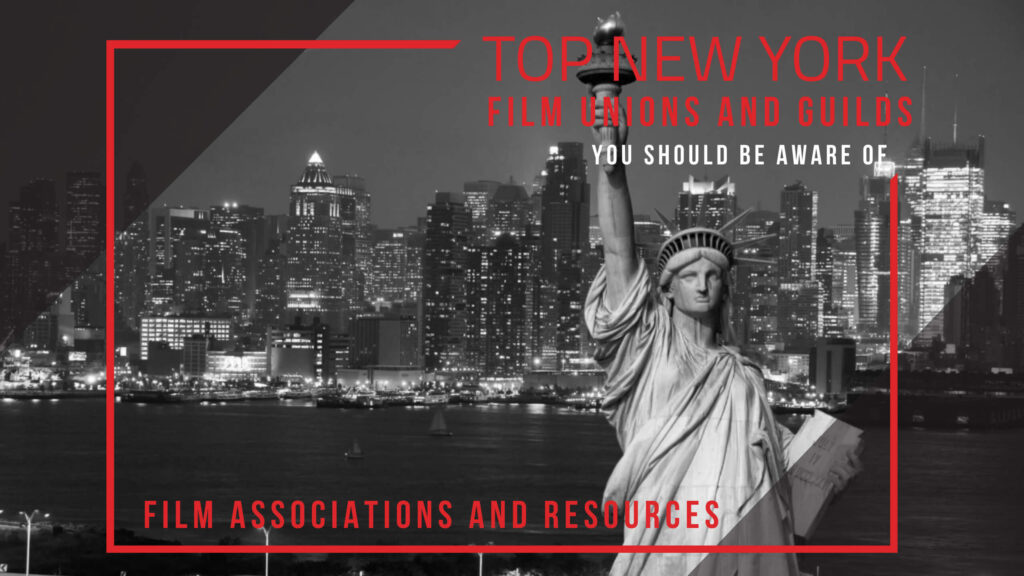 Top New York Film Unions and Guilds To Connect With
New York, New York is a vibrant city with a thriving film industry and no shortage of New York film unions and guilds found throughout the city providing ample support to the New York video production industry. If you're trying to find entertainment trade associations in New York, you've come to the right place. We've got a great list for you below. Continue reading to learn about representation and the steps you can take to protect your artistic and legal rights. Each of the organizations listed below will help New York filmmakers along their journey toward successful contribution to the local film industry. Listed below, in no particular order, are New York film and TV associations that are available to support your next project. Consider which may be best for you.
Phone Number:
323-876-0160
The International Cinematographers Guild Local 600 provides union members with medical coverage, employer-funded retirement accounts, travel and housing support for location shoots, overtime pay, and union representation for protection of artist rights. To learn more about the International Cinematographers Guild or other New York film unions and guilds, visit their website.
Phone Number:
212-302-0700
Address:
145 Hudson Street
Suite 201
New York, NY 10013
The Motion Picture Editors Guild is one of several New York unions and guilds that provides wage and contract support, education, and organizational assistance to film industry members in New York City. The Editors Guild can help you advance your career in the film and production industry. Visit their website for details.
Entertainment Trade Associations in New York
Phone Number:
212-679-0870
Address:
6 East 39th Street, Suite 1200
New York, NY 10016-0112
New York Women in Film and Television advocates for the economic equality of women in the film industry. Regardless of career stage, New York Women in Film and Television will support women by providing training and professional advocacy for filmmaking development. This is one of several non-profit New York film unions and guilds available to support industry professionals in their career advancement.
New York Film & TV Organizations
The New York Production Alliance is one of various New York film and TV organizations that represents the voice of television, commercial and digital film production in New York City. This organization represents more than 100K workers and promotes strength in unity. Members enjoy various resources and benefits that help them to achieve success in the film industry.
New York Film Associations and Resources
Phone Number:
914-761-0100
Address:
445 Hamilton Ave STE 601
White Plains, NY 10601-1827​
The Society of Motion Picture and Television Engineers (SMPTE) is one of various New York film associations and resources that seeks to help filmmakers advance their careers through partnerships and initiatives in education and community organization. Members enjoy several benefits, including access to networking events, discounts, and complimentary educational resources.
Phone Number:
203-299-1330
Address:
50 Washington St Suite 725
Norwalk, CT 06854
The New York Production Guide is the city's oldest list of vital information for all areas of the NY film industry. Like many of the New York film unions and guilds previously discussed, the New York Production Guide features a wealth of resources for production members seeking to advance professional careers in the industry. Visit the website to learn more about services, standards, and benefits found in this valued film production resource.