COVID Safe Video Production in Miami, FL
Many different steps have been taken to ensure the health, safety, and protection of cast, crew, and contractors working on the film set. Following COVID-19 closures that took place for all non-essential businesses in Florida, the Film Florida Entertainment Production Association worked closely with the CDC to enact COVID safe video production in Miami, FL. In fact, there are a number of health and safety measures now in place to help filmmakers, contractors, cast members, and crew gets back to work without an increased risk of contracting COVID.
Beverly Boy Productions adheres to strict guidelines set forth by the CDC to ensure that they can provide COVID safe video production in Miami, FL. To learn more, give us a call!
COVID Safe Film Production Practices
Throughout Miami, studios, sets, and filmmaking locations stick to various disinfection and sterilization policies as well as many other safe production practices. To keep everyone on the film set safe, those working on set are limited to essential employees and cast or crew only.
The following guidelines must be followed:
Cast and crew are screened prior to entering the set to ensure they do not have symptoms of COVID.
Temperature checks are performed and the temperature is recorded for each entrance onto the set.
Meetings are staggered throughout the day or on multiple days to reduce face-to-face interactions on the set.
Virtual meetings are encouraged.
Social distancing of 6 Feet or more is required whenever possible.
Frequent hand washing and the use of hand sanitizer is required.
COVID Safe Filmmaking in Miami
Throughout Miami, safe filmmaking is the top priority for those involved in video production. In fact, Beverly Boy Productions has followed all of the recommendations set forth by the CDC and the Film Florida Entertainment Production Association.
This includes:
Sanitizing various high touch surfaces to disinfect.
Using only EPA disinfectants.
Reducing the use of items that require repeated use on other people.
Throwing away all single-use items such as makeup brushes.
Asking craft services to distribute food that is individually wrapped.
Cleaning cables and cords between uses for the health and safety of others.
Disinfecting wardrobes, props, and other items between uses.
Frequently cleaning high traffic areas to reduce the spread of germs.
Using PPE to limit the spread of COVID.
Wearing face coverings if social distancing cannot be maintained.
Video Production Drop Kits
Throughout the early days of the COVID-19 pandemic, Beverly Boy Productions realized the importance of adapting and taking steps to ensure the continued safety of our community while allowing for video production to also continue to move forward for businesses and brands. As such, we introduced our Video production drop kits in March 2020.
Our professional drop kits are:
Safe and easy to use.
Delivered through contactless delivery methods to your home or office.
Require no contact with a production studio or set.
Allow you to capture professional video from your home or office, remotely.
Are disinfected between each use to ensure safety and health.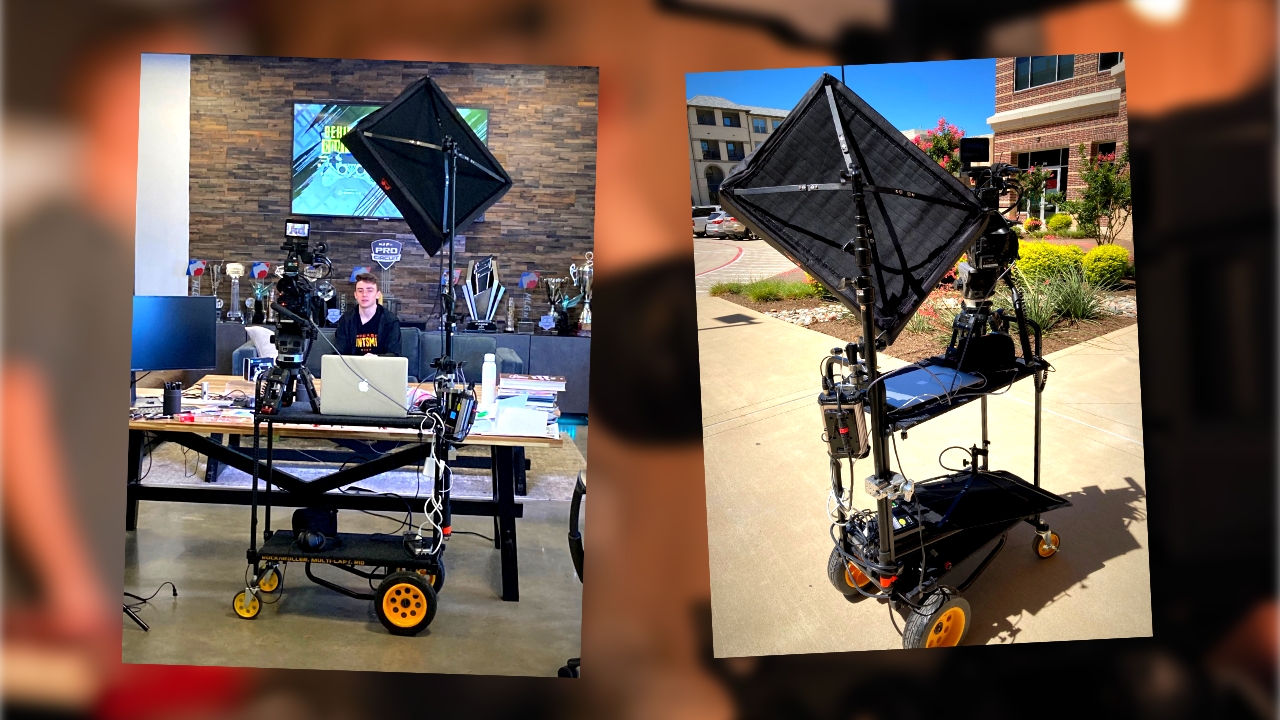 Ready to hire COVID safe video production in Miami?
Give Beverly Boy Productions a call for:
Safe video production practices on the film set. We staggered start times, limit interactions between cast and crew, and do what it takes to keep YOU healthy.
Remote video production services.
Professional video production in an environment that ensures your health.
We're here to help provide COVID safe video production in Miami, FL to clients throughout Florida.