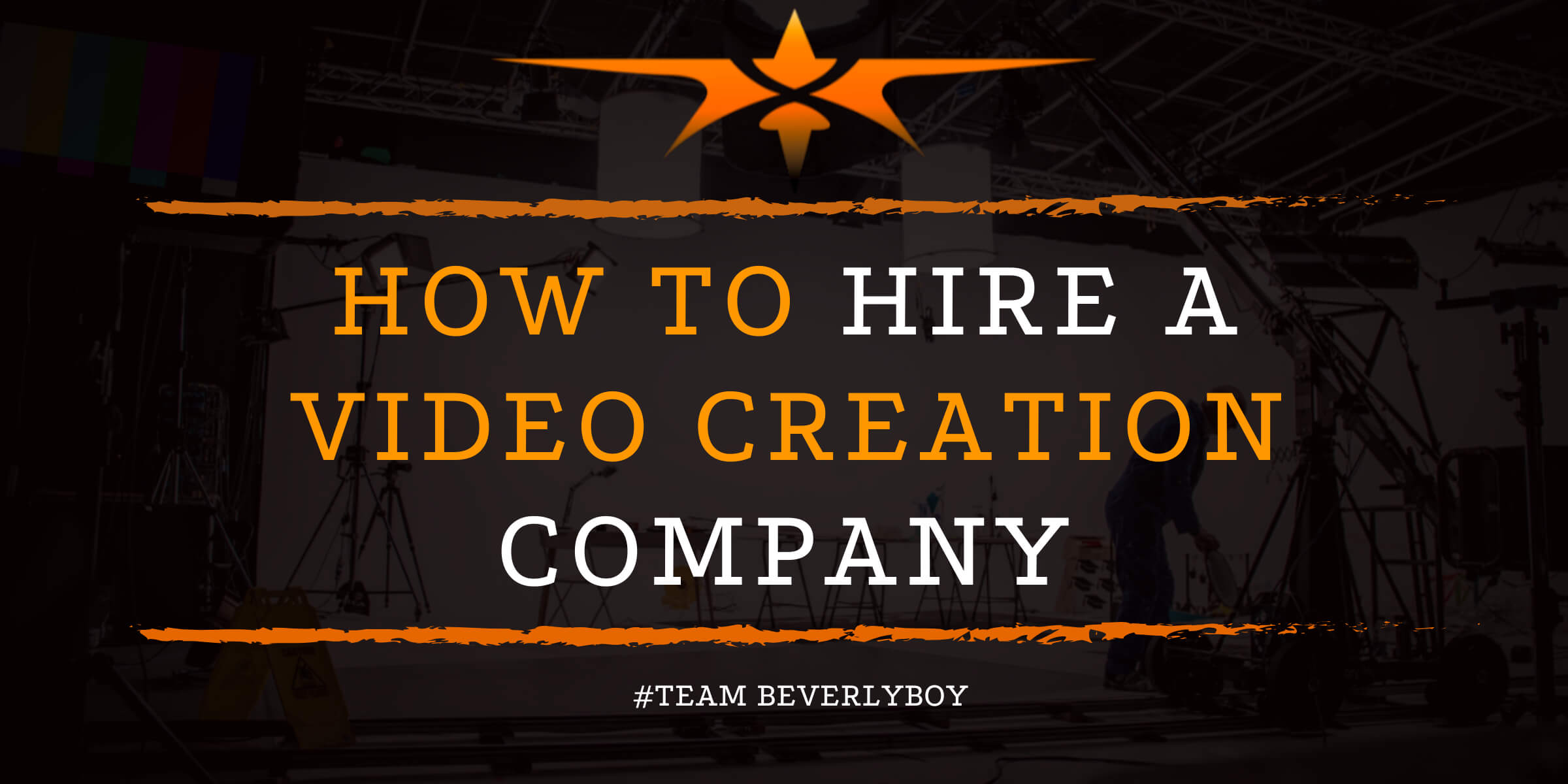 How to hire a video creation company
Are you wondering how to hire a video creation company? You are in the right place. We will let you know what you need to look out for to make it easier for you to select the best video creation company.
Not only that. You'll get to know why Beverly Boy Productions should be on top of your list in choosing video production companies. You might not be sure of what to expect, but don't worry! We are here for you and will answer any and all of your questions.
Here are the factors you need to keep in mind next time you have a video production project.
Quality of Production
You need not compromise on matters of quality when producing your promotional video. You will use these videos for marketing and they will portray what your company stands for.
Low-quality videos will turn away your potential customers. No one will take you seriously if you use a scratchy low-resolution video for your advertisements. So when hiring a video production company, insist on quality.
At Beverly Boy Productions, we use modern cameras with high resolutions to ensure your videos are as clear as possible. Furthermore, our experts know how to select the best spots for video shots.
It doesn't matter the type of video you want to produce. Whether it is a training video, pharmaceutical, and medical promotional video, web video, or a brand video. Leave everything to us, and we'll strive to exceed your expectations.
Keep Your Venue In Mind
The quality of a video depends on several factors, one of which is the location where it is shot and the weather. When shooting a pharmaceutical and medical promotion video, for example, you'll need a set up that befits such a video.
Maybe you can choose a state-of-the-art hospital or a well-stocked pharmacy. The choice of a venue is often among the biggest challenges of business owners.
You may just be a start-up with no complicated facilities, but still, you must give the impression that you can deliver to your clients. That's why you have to be careful about the venue.
But this will not be much of a problem if you hire a video creation company such as Beverly Boy Productions. Being a local company, we know all the specific areas that suit each kind of business.
Just call us, tell us the type of video you want, and the nature of your business, and we'll start working on the venue if you want to shoot it away from your facility.
Think Of a Long-Lasting Relationship
Rather than jumping from one video production company to another whenever you have a video production project, it's advisable to stick to one producer and develop a long-lasting relationship.
Dealing with the same company for all your projects will save you the paperwork, times, and the headache of having to move from one company to another enquiring about what they offer and their prices.
You'll enjoy a lot of benefits when you build a strong relationship with Beverly Boy. Apart from keeping uniformity and consistency in your videos, the videos will also have the same look, feel, and style on your social media platform and your website. In other words, it will be easier for your potential customers to relate the videos with your brand.
Work Within Your Budget
Your question on how to hire a video creation company can not be adequately responded to without mentioning your budget. You might wonder how much it will cost you to produce a marketing video.
The good news is that the amount you'll spend will depend on your decision. The cost of producing a video depends on several factors, so there's no fixed price.
For example, a short commercial that lasts for only 30 seconds will cost less than those adverts that run for one or more minutes. Another factor is the quality of the video.
High-quality videos cost more than low-quality videos. You can call us, so we give you a breakdown of the costs for the type of video you want. If you aren't sure of what you want, we'll guide you through this step ad help you choose a video type that suits your budget.