7 Tips to Ensure You Hire the Right Video Production Company
When it comes to hiring a video production company, it's important to make sure you hire the right team for the job. In fact, working with the right video production company can make a difference in whether your content is successful or not. Follow these tips to ensure you hire the right video production company for your project and get the most out of your investment.
1. Define Your Message & Get to the Point
When you first start talking with a video production company, it's important to help them understand you and your needs upfront. Explain to them what your message is, what your goals are, and who you are as a brand. Discuss your strategy and the point of adding video content to your marketing mix so that the video production company is well aware of what you need and expect to achieve. You certainly don't want to hire a video production company that is not prepared to deliver the type of content that you need. Letting them know your purpose upfront will allow them to back out if it's something that they don't think they can deliver.
2. Define Audience Demographics
Your video production company must understand your core audience demographics. Now is the time to make sure that the crew knows who you are trying to reach, what they are like, and what it will take to influence them. You certainly don't want to hire a video production company that is only familiar with targeting audiences via television commercials if your core audience is on Facebook!
3. Pitch Your Project
You'll find your video production company by pitching your project to them. Only companies that are interested in your project will interact with your pitch. By pitching your project, you ensure that the production companies that communicate with you are interested in the project and will enjoy being a part of it.
Visual ideas are best conveyed visually. As you pitch your project, be sure to include examples whenever possible to help the video production agency determine whether you will be a good working fit for them.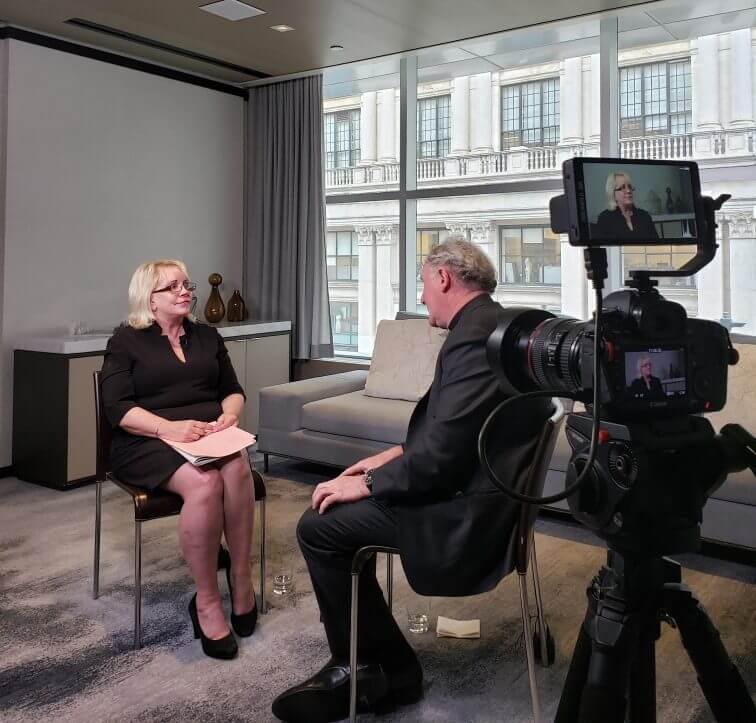 4. Know What a Production Company Does
You can't possibly hire a production company that's right for your project if you aren't aware of what it is they do. Don't expect the production company to define your audience, the scope of your project, or your marketing goals–that's NOT what a production company does.
However, you can expect the production company to:
● Help with creative direction and storyboarding.
● Write the script.
● Cast and scout the location.
● Provide talent to accomplish the project.
● Provide equipment and crew such as camera, lighting, grip, and sound.
● Provide editing of final footage.
● Include animation and visual effects.
● Include audio and music.
● Provide insurance and permitting.
● Provide accounting and budget details as relative to the film.
When hiring a production company, make sure that you know what their expectations are for any element not listed above.
5. You Get What You Pay For
When it comes to hiring a video production company, remember that you get what you pay for. A low budget production will likely result in low budget equipment and low budget crew that will lead to low-quality video. You'll find out quickly that video production is a costly venture, and you need to make sure that your investment is to a company that will deliver quality results.
Your brief can lead to quotes that vary largely in scope. It is your job to hire a video production company that will deliver the quality content that you want at a price that is acceptable to you. Don't let cost be the only deciding factor that helps you choose for, or against, hiring a particular production crew.
6. Research Past Clients
Before you hire a production company, make sure you have researched their past work and spoken with clients to make sure they were happy with the projects they worked on. If you can speak with clients that had similar projects created in scope and size to what you are looking to have done, that's an added benefit!
As you seek a video partner, make sure that you know what they are capable of and that they have a history of positive relationships with their clients. You don't want to get several thousand dollars into a project only to realize that the company you're working with isn't all you thought they would be.
7. Discuss Your Project in Depth Before Signing a Contract
Before you hire a video production company and sign any working contracts, make sure you have taken the time to discuss the project in-depth with them. You want to know that you can build a working relationship with the company that you hire. Now is not the time to hire someone without talking to them!
Video production services require a lot of communication back and forth between clients and crew. You need to be able to know that the company you hire will communicate with you as needed to ensure the success of your project. Discuss your project in full, before you hire. This way, you will have an early understanding of how the crew operates and whether you can opening communication with them or not.
Ready to hire a video production company that will take your video content to the next level? Contact Beverly Boy Productions to get started today!