Top 4 Ring Lights for Video Production
Creating quality video content can be just as important as other initiatives these days and can completely enhance your marketing campaigns with top New York video crews. Professionals know how important lighting is for successful video production.
So, whether you're getting started in the industry or you have been producing videos for years, ring lights can enhance your video production project, especially when illuminating an individual close up. We've put together our favorite 4 ring lights for top New York video crews. A subject that is illuminated correctly can ensure that your overall video is the quality you want it to be.
At a price of only $80, the Flashpoint 13" Ring Light is easy to use but won't break the bank. This quality 5500K LED ring light offers an appealing, affordable option that allows you to create the best intimate, interview-style video while keeping the focus on the person who you're filming.
This light has top features like:
13" diameter
LED lighting
Settings for dimming
AC Powered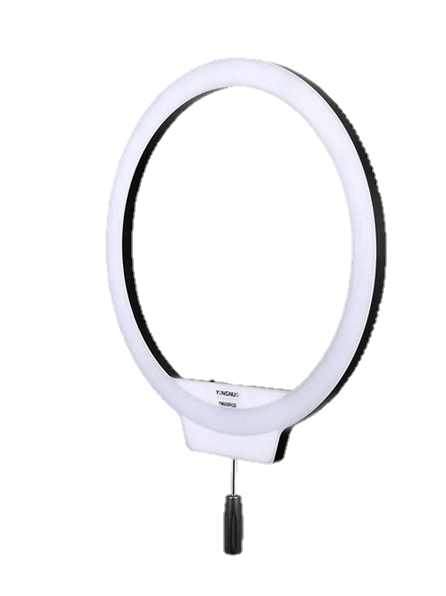 A bit pricier than the aforementioned model, the Yongnuo Ring Light is priced at around $137. This ring light is perfect for close-up shots and ideal for beauty and portrait styles.
The unique circular shape of the Yongnuo YN608RGB SMD Led video light features 304 LEDs that provide a great Color Rendering Index of 95 that you can fine-tune so that you can get the ideal color you're looking for.
For top New York video crews who want to capture makeup shots, close-up interview videos, or fashion shoots. this circular light offers the type of accurate lighting you need.
The Yongnuo ring light features:
IR Remote
unique large design
AC power
Color temperature range of 3200 to 5500K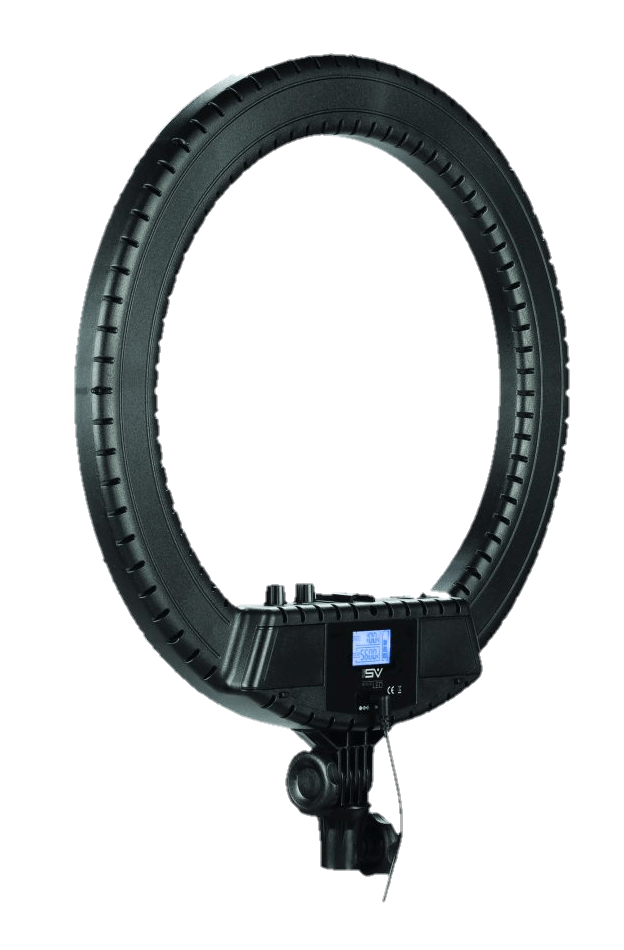 An industry-standard ring light that offers a CRI of 95 and helps you to have a completely accurate lighting color, the Smith-Victor 17" Bi-Color LED Ring Light is available at a price below $200.
The luminance adjustment of 0 to 100% is one reason why this option is a favorite for many top New York video crews as you can easily dim the light to a softer one if it works better for the scene you're shooting.
This ring light also has a reflector and step-less buttons so you can easily change the color temperatures of the full-scale range, whether you need tungsten, 4250K, or daylight settings.
The Smith-Victor 19" Bi-Color LED ring light features:
17" diameter
10-100% luminance adjustment
LED Life Expectancy: 50,000 hrs
512 LED lights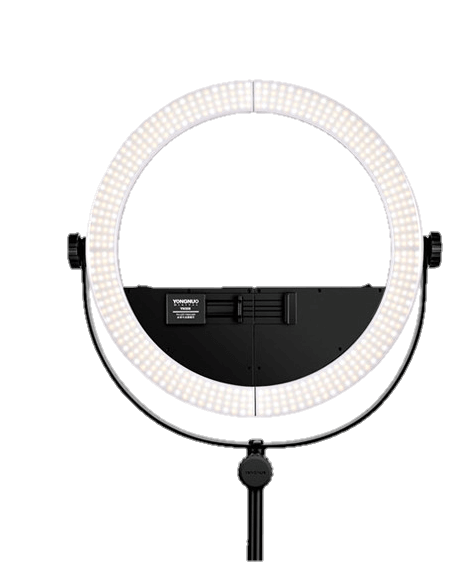 With a two-in-one LED video light offering a customized LED soft light panel with various power support settings, this option is ideal for a wide variety of shooting needs your crew may have. Essentially, the Yongnuo YN508 Bi-Color Ring Light is ideal for any type of video content you hope to create.
This ring light is an industry-standard option that provides a U-type bracket that can be easy to adjust to nearly any angle. Its price is accessible at $176. You can use the YN508 for a general video shoot by simply demounting it, or you can use a disassembled version where two LED video lights allow for maximum versatility.
An integrated smartphone holder means that both those who are new at shooting can use this option, as well as those who have been shooting for decades.
The Yongnuo ring light features:
Two-in-one LED video light design
A mobile app providing wireless control
U-bracket adjustment for a variety of angles
As you look around for top ring lights for shooting in Manhattan or Brooklyn, whether you're shooting YouTube videos or vLog style content, to stand out from the rest, you'll want to consider these top 4 ring lights above. Each one of these options is versatile, durable, and of course, budget-friendly, so whether you're looking as one of the top New York video crews or simply finding the best one for you as you get started, there's something for you on this list.