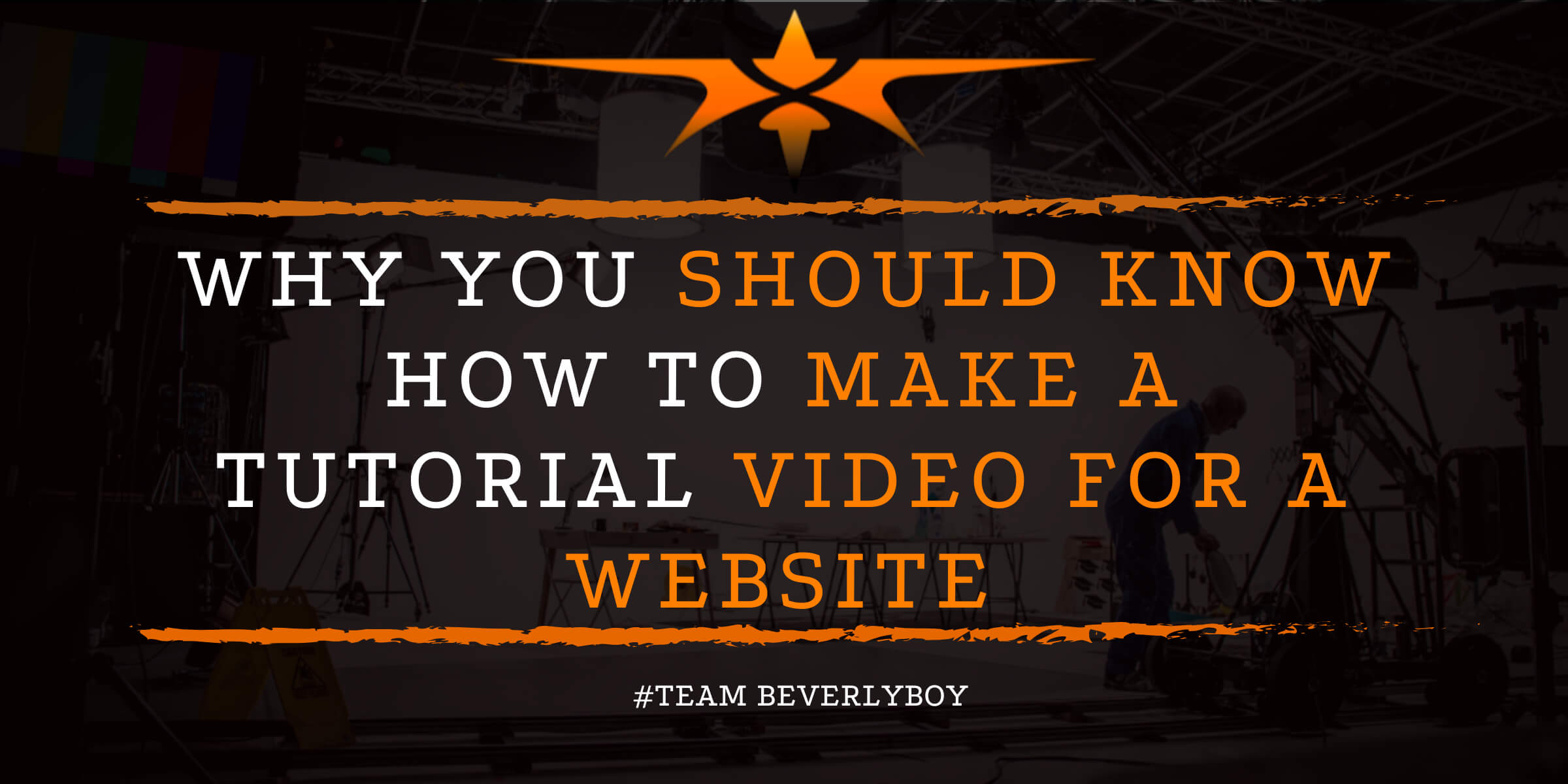 Why You Should Know How to Make a Tutorial Video for a Website
Instructional video or tutorial videos for a website are a great addition to your content mix that can add value for your visitors. And, since 87% of users state they use YouTube to help them figure out how to do things, instructional videos are not only beneficial to the user but to you as well! In fact, you should know how to make a tutorial video for a website if you're want to increase traffic and deliver value to your visitors. We're showing you how!
Get a tutorial video production quote here!
No matter what industry you're in, tutorial videos are a great addition to your marketing mix. These short but highly valuable forms of content can be used to teach viewers how to use your products or services to solve their problems while offering a quick and simple means of adding content to your website to grow your business.
Follow along for more insight into making tutorial videos that your viewers will love.
Why Create Tutorial Videos?
Not sure whether tutorial videos are right for you or your business, consider the following:
4 times as many people prefer video content when learning about a product or service and making a purchase decision.
Employees report that they recall instructions better when they watch a tutorial prior to starting their job. In fact, 2 out of 3 employees state they prefer tutorial videos.
Millennials prefer video when it comes to deciding on a business to purchase from online. In fact, 70% say they will purchase from a company online that shows video versus one that doesn't.
YouTube videos that focus on educational content such as video tutorials are viewed more than a billion times a day.
These are just a few of the many reasons that you should know how to make a tutorial video for your website. Let's take a look at what it takes to produce a tutorial video.
How to Make a Tutorial Video
Step-by-step tutorial videos offer an easy way to attract your audience and teach them how your products or services work and how they can be used to help consumers solve legitimate problems. Creating a professional tutorial video for your website begins with a plan.
Below are the basic steps required to produce a tutorial video:
Define the key concept that you wish to teach.
Prepare Script.
Storyboard
Determine who will Narrate the video.
Record Narration
Capture the Procedure or process of steps via video.
Edit footage.
Synchronize audio and video files for final cut.
Finalize and Share.
Of course each of these steps is more elaborate than they appear above. In fact, the best tutorial videos require just as much planning and technical input as any other video would.
That's why many businesses choose to seek the assistance of a professional video production agency to help them produce powerful video tutorials that they can include throughout their website.
If you're not already using tutorial videos on your website, now is a great time to start thinking about adding this powerful and highly effective form of content to your website.
Tutorials are great for:
Showing customers how to use your products or services.
Teaching prospective customers about a particular problem that your product or service may help or solve.
Educating visitors on a particular topic that relates to your industry.
Training employees to move into other roles within the business.
Training new employees to come into the business.
So much more.
Need help creating a video tutorial of your own? Call Beverly Boy Productions today at 888-462-7808! We'll help you produce powerful tutorial videos that engage your audience and deliver your core message.