Reasons to Book Kuala Lumpur Remote Shooting Kits
As a production team that places safety and productivity at high regard, filming during COVID-19 requires us to use remote shooting kits that offers contactless video recording and exposure control. Your film crew will find it easy to use the kits because they contain the same camera and lighting system found in your studio. The remote shooting kits make producing top-quality video footage with limited contact & zero face-to-face interaction an easy exercise. At Beverly Boy, we are servicing the entire West Malaysia area including Ampang, Petaling Jaya, Kuang, and Subang Jaya with top-grade remote shooting kits. To understand the benefits of the packages, check out below the top 5 reasons to book Kuala Lumpur remote shooting kits.
#1 Social distancing with Remote Video Kits
Social distancing has affected how production teams are approaching video production. One of the best solutions in the market right now is the use of remote video kits. An average kit contains a combination of lens, microphone, lighting and live web streaming production equipment. You can actually hire a virtual filming package that is custom-made for your needs. Depending with your project, you can include additional equipment on the kits like teleprompters, wireless camera equipment, additional lighting and audio, or anything you think will make your production successful, as you follow the social distancing rules. Ideally, Kuala Lumpur remote shooting kits are installed by a technician who will begin the recording of the shoot once they leave the room, and remotely control the filming session.
#2 Hands free production with Kuala Lumpur Video Drop Kits.
Contactless video production is a safe, hands-free production that helps to minimize the risk of COVID-19 transmission. Each project has a unique need. In that regard, there are lots of different Kuala Lumpur video drop kits available for each type of need. So, when you want to book a mobile shooting kit in Kuala Lumpur, you are required to share your project needs with the supplier so that the best video drop kit solution can be designed to cater to help you achieve your production goals. Generally, these rigs can feature a single camera system with basic remote features, or a multi lens camera system with additional video production equipment and components that your project might need.
#3 A Virtual Filming Package Meets Your Needs
Kuala Lumpur remote shooting kits from Beverly Boy Productions feature the same production equipment that a traditional, on-site camera crew uses to film a production. The difference lies with the ability of the production crew to film a project in a different room, and not the same one where the actors or other talent are being filmed. A virtual filming package usually has top-grade production equipment, and step-by-step shot coordination that enables the crew to remotely capture a viral video, in an easy & safe way. A typical virtual filming package usually has a high-definition camera, lighting, a laptop, and audio equipment that are positioned on a moving cart. This cart has everything that is needed by a film crew to film safely, reducing the increase in Coronavirus risks.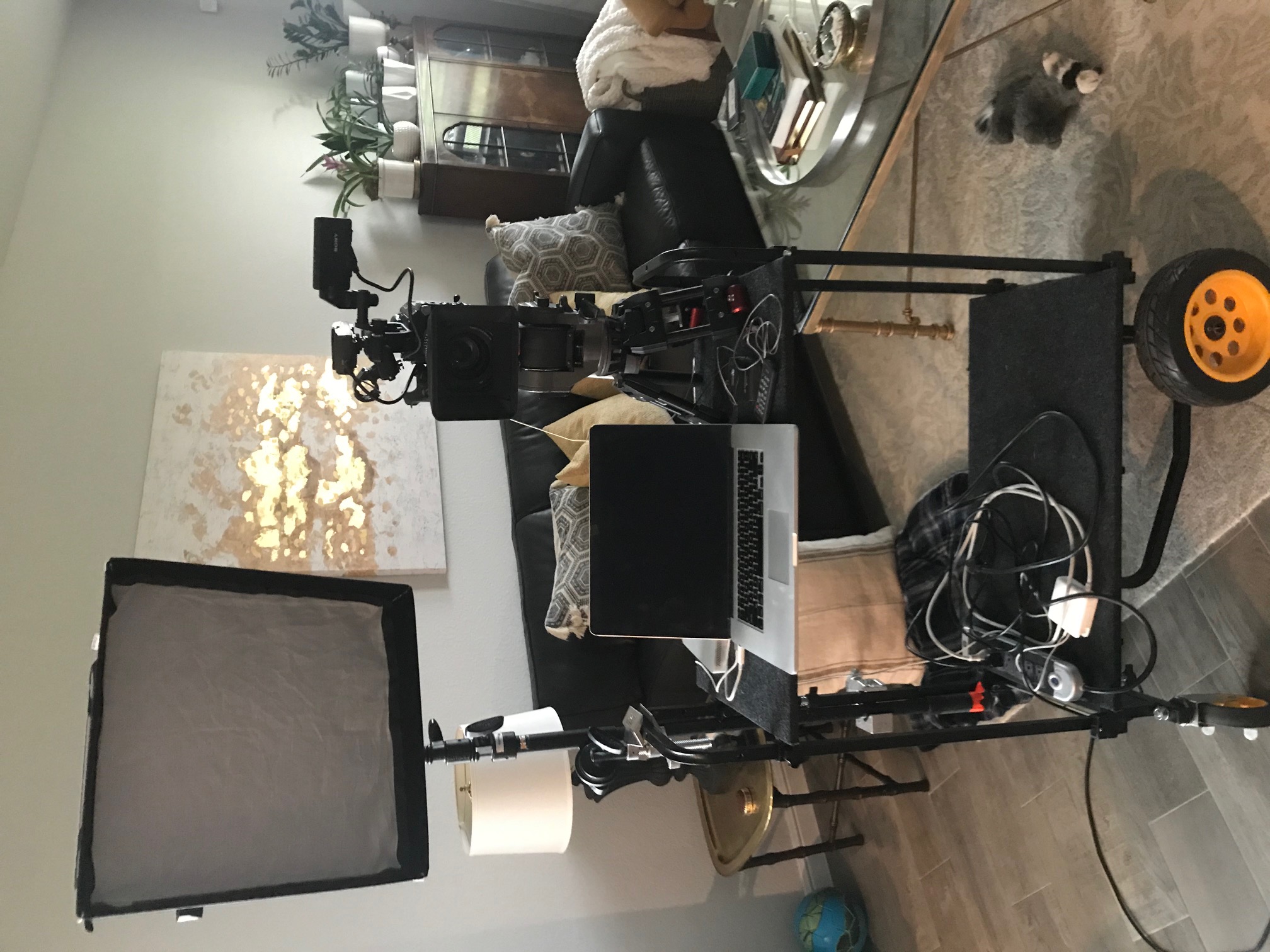 #4 Get Kuala Lumpur Production Gear on Demand
Do you have an upcoming shoot in Brickfields or Taman Desa Seputeh? You can discuss with us how you would like us to handle the delivery of your Kuala Lumpur remote shooting kits! Call Beverly Boy Productions and we will provide you with the steps for ordering your Kuala Lumpur production gear on demand. There is nothing as assuring as producing great video content with a sanitized production kit. You need to work with a remote kit to appreciate its capabilities. The moving cart and camera equipment are designed to make it possible for your crew to operate, and make minimal adjustments. There are lots of configurations that can be used when positing the equipment on the rig; it all depends with your production needs. After the recording is complete, the equipment will be taken back, sanitized, and stored for the next project.
#5 Sanitized Production Kits for Your2 safety
There are lots of advantages of using sanitized production kits at a time when the world is trying to cope with the COVID-19 pandemic. The challenges that are facing the production community as well as other communities worldwide are immense, but we are all adapting to the times. With contactless, Kuala Lumpur remote shooting kits, Beverly Boy Productions is working to create better opportunities for film crews to plan for safe video productions, that are still effective in solving the needs of the customers. Sanitized production kits allow the crew to plan any type of project, without worrying too much if they will hit a roadblock because of the social distancing directives. The equipment we provide is safe, secure, and remotely operated by a drop kit technician who will make sure that no one from the film crew, or the those in front of the camera are exposed while shooting.
If you want to book your Kuala Lumpur Remote Shooting Kits, talk to our friendly team at Beverly Boy Productions. We are here to enable your production plans as you follow the social distancing guidelines provided by the CDC. Our contactless delivery of Kuala Lumpur video drop kits will help you to provide safe filming environments in all your projects.