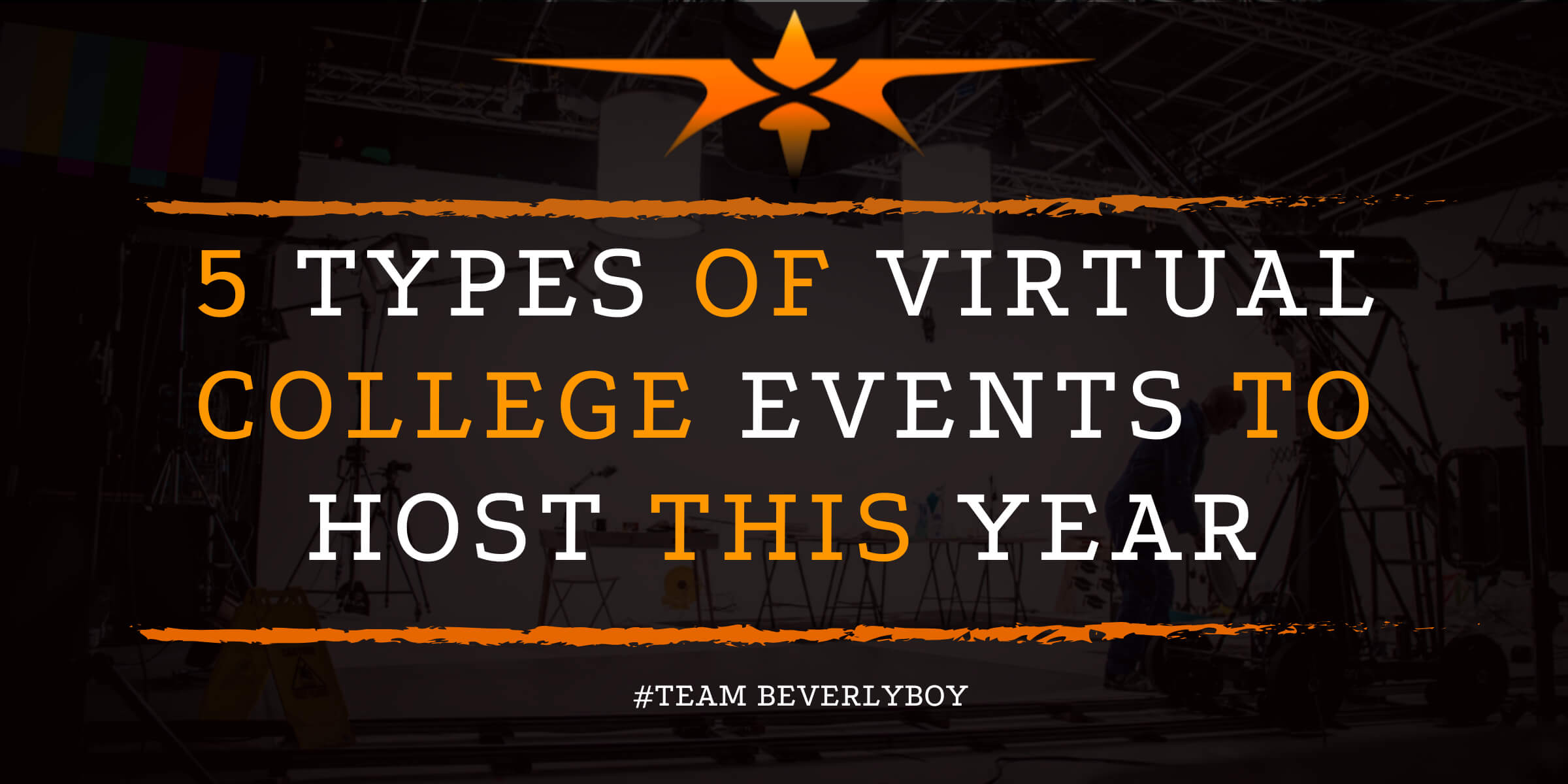 5 Types of Virtual College Events to Host this Year
Virtual events represent a growing trend both on college and university campuses and abroad. Changes in the way we interact with one-another, especially following COVID-19, have greatly altered the way we view virtual events. If you're like many schools across the nation, considering the various college events that can be shifted from in-person meet-ups to virtual college events this year, you're not alone! Here are 5 types of virtual college events to host on your campus this year.
Get a Virtual College Event quote here!
#1. Virtual Open Days
Virtual open days are much like the traditional open house on campus but without the in-person interactions in major venue areas of the campus. Choosing to host virtual college events such as open house online has its benefits.
Virtual open days help students learn about the campus, the academics, and the program without having to attend a live event.
#2. Virtual Conferences
Virtual college events have long included virtual conferences. Offering a highly engaging opportunity to interact with other attendees and learn about a niche specific topic or concept, virtual college conferences have higher attendance than in-person events of the same stature.
Consider selling tickets, engaging attendees via live polls and chats, and offering sponsorship opportunities for increased revenue.
#3. Virtual Job Fairs
Much like an in-person job fair that would be offered on the college campus, the virtual career fair represents one of the fastest growing virtual college events.
Employers love virtual job fairs because they can attend without any hassle and college students love the ease of access. It's a double win.
#4. Virtual Benefit Fairs
The virtual benefits fair represents a way for college students to come together and learn about benefits provided on campus. These virtual college events can be used to explain the benefits to students and help them better understand each.
Often virtual benefits fairs are delivered to student parents to help them understand offerings on campus such as health programs and wellness options that would otherwise be misunderstood.
Get a Virtual College Event quote here!
#5. Virtual Trade Shows
Virtual trade shows are one of various virtual college events that students tend to really engage in and appreciate. These online events include a unique view with content that is all relative to a specific trade.
Colleges may host virtual medical conferences, electronics events, and similar programs virtually for students to engage in and attend. Need help implementing any of these virtual college events? Give Beverly Boy Productions a call today at 888-462-7808.