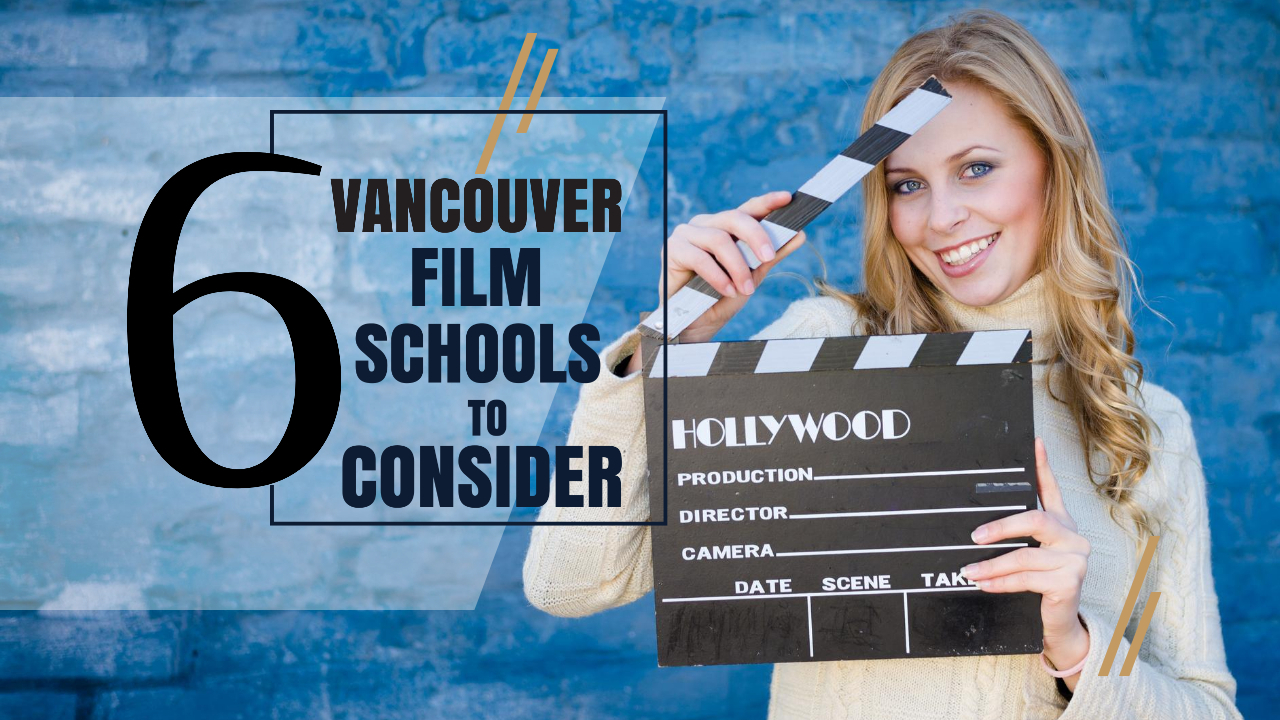 Top 6 Vancouver film schools for upcoming filmmakers to consider
Vancouver, British Columbia has a happening film industry. There are a number of hopeful filmmakers who can't wait to get started in the industry. If you're in search of the best Vancouver film schools, keep on reading to find the right fit for you. These options mentioned below all offer great possibilities for aspiring Vancouver filmmakers to receive the type of training that will help get started in their career in the Vancouver industry. These schools offer various styles of programs, ranging from the more traditional film program to the innovative, hands-on courses that some students look for. From large universities to smaller colleges, there are options for all types of learners.
Request more information here
As an active part of the Vancouver video production community, we know that you may face some challenges along the way but these schools are able to help you prepare for a career in photography, Vancouver film production, as well as visual arts and more. Learning about the main principles found in filming, editing and production can help make it easy for you to adapt to the real-world practice when you find jobs with major film companies, news studios, and advertising agencies or pursue self-employment.
Whether you're looking to study animation or production, Vancouver Film School is indeed one of the top Vancouver film schools to stud at. There are programs spanning several practices that are used in the film industry so whether you're on your path to digital design or writing for film and television, there are courses in many different areas at VFS. The school has alumni spread across jobs in the local film industry, as well as internationally, uniquely positioning you for a career when you've finished your program at what is considered one of the top Vancouver film schools.
Phone: 604-685-5808
Location:
198 West Hastings St.
Vancouver, BC,
Canada V6B 1H2
If you're looking for a quick yet intensive program, look no further than Infocus Film School, an ideal option for receiving instruction in the basics that can get you ready for your future career. From editing to screenwriting, cinematography, and directing, whatever your goal is, you'll be learning from industry pros who know their stuff. With a diploma as your final credential from IFS, it's a great choice for the student who is looking to gain real-world knowledge as soon as possible.
Phone: 604-915-6900
Location:
306 Abbott Street
Vancouver, BC
Canada V6B 2K9
From creative to technical, UBC provides students with programs designed around your development in all areas having to do with a future in film. A four year program is offered with the culmination of your studies resulting in a Bachelor of Fine Arts. With hands-on courses as well as studies in theory and history, anyone who graduates from UBC is expertly prepared for a future in the film industry.
Phone: 604 822 2211
Location:
The University of British Columbia
2329 West Mall
Vancouver, BC
Canada V6T 1Z4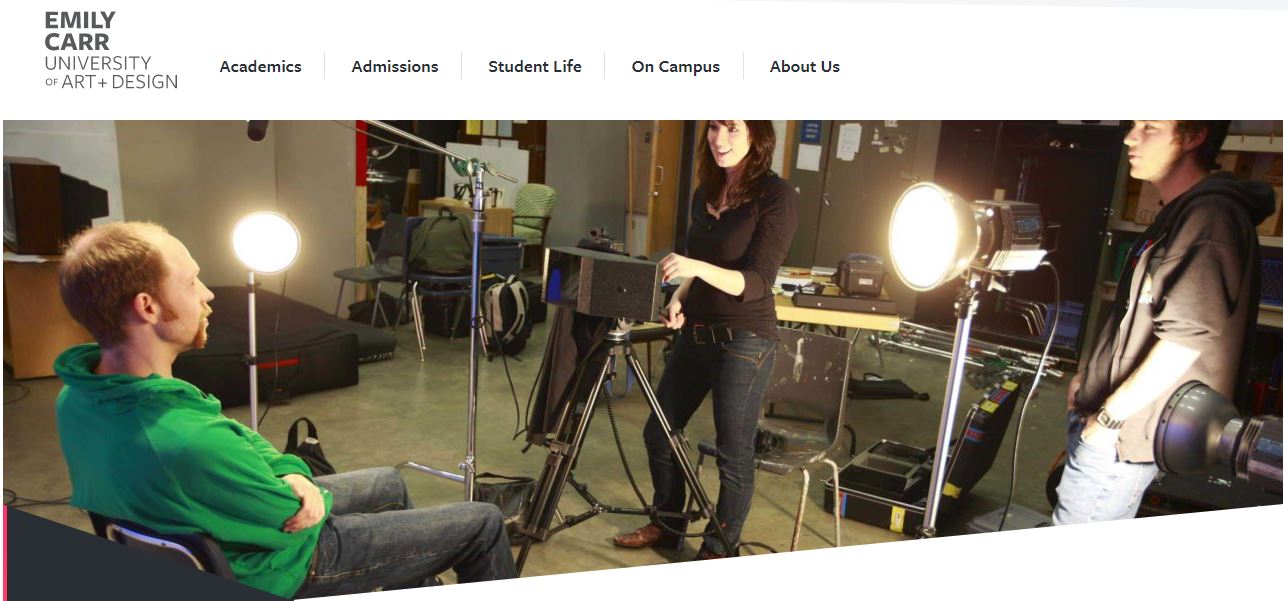 Starting with a theoretical and historical base and developing into a more immersive program, courses at ECUAD are designed for a well-rounded experience for every student hoping to graduate with a Film + Screen Arts major from one of the best Vancouver film schools. Taught by professionals who have real-world knowledge, you'll be able to graduate, having learned all that you need to know. With a focus on getting students ready for real-life experience upon graduation, this is an ideal program for those who want to be positioned for a job post-studies.
Phone: 604-844-3800
Location:
520 East 1st Avenue
Vancouver, BC
V5T 0H2, Canada
Modern courses designed for a modern world, Capilano University stands out with its immersive programs designed around a broad variety of practices used in the film industry. From editing to animation, production, and even costuming, students have the chance to develop in their area of expertise. Whether you want a Bachelor of Motion Picture Arts or a Motion Picture Arts Diploma, there are various options for credentials and degrees from Capilano University.
Phone: 604 986 1911
Location:
2055 Purcell Way
North Vancouver, BC
Canada V7J 3H5
An emphasis on technical training combined with cinema studies and history, Simon Fraser University helps to build some of the best industry professionals who are able to easily integrate into the real-world thanks to their knowledge gained at SFU. Offering a BFA in Film, students can graduate with a degree they'll be able to use in the industry. A top Vancouver film school, students gain experience that will serve them in their future career, having been taught by industry leaders.
Phone: 778.782.3363
Location:
The School for the Contemporary Arts
Simon Fraser University
Goldcorp Centre for the Arts
149 West Hastings Street
Vancouver, BC, Canada V6B 1H4
*As an Amazon Associate we earn from qualifying purchases. We receive commissions for purchases made through links in this post.