Top 8 Cameras Seattle Video Camera Crews Swear By
In Seattle, Washington, there are many options for professional crews to use. Over the past months, we've begun to compile our favorites. This list includes a number of camera packages that our Seattle video camera crews swear by. Whether filming at the famous Seattle Space Needle, or shooting b-roll at Pike Place Market, our favorite gear and the right lens kit and operator are going to make a difference in the quality of the footage that we capture.
We've compiled a list of the 8 favorite camera packages for Seattle video camera crews. From shooting in HD 1080p to 4k, our amazing team of DP's and cinematographers like using top-quality gear for each project. The best equipment can allow our Seattle camera ops to have full control of the outcome which in turn will help you to get the best video product possible. The following are a few of our favorite cameras:
When we want to make sure to get the perfect kind of result from filming, we use settings that we know and love. The Canon EOS 5D Mark III allows us to do this. It is one of more accessible cameras and does a decent job at capturing motion. While we do need to spend time with the pre-settings, once we've got it, it's our go-to for all kinds of projects.
Our Seattle video camera crews are really into the shots we can get with the Sony A7S. Not every camera we have allows us to capture lowlight conditions like this baby does. It has an expansive ISO that makes it easy to get shots with little to no noise, and we also love the high dynamic range stops.
Sometimes you don't know when you'll get a "picture-worthy" moment to film and that's what makes having a compact camera like the Arri Alexa Mini a must-have. It makes it easy to capture film on the go, and thanks to the quality features found on this baby, we can get the clear footage we're hoping for, every time we use it.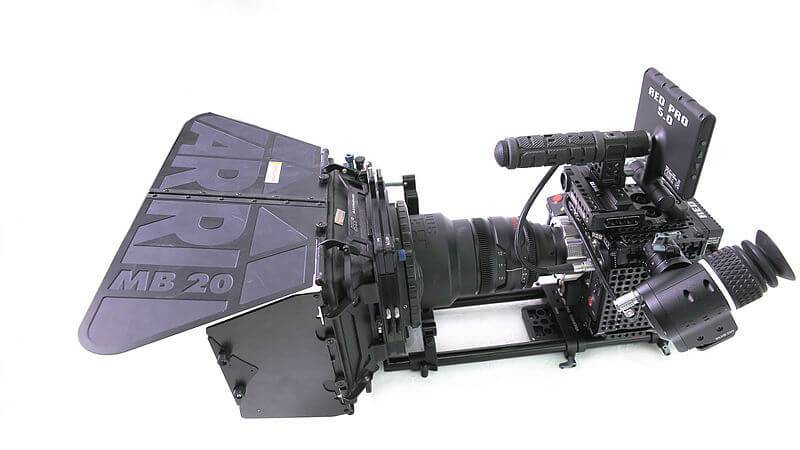 The Red Dragon is one of our bigger cameras and yet as big as it is, it feels lightweight because it's made from carbon fiber. The 6k resolution is yet another reason why we like to use this camera, as it promises clear images like nothing else. The super accessible dynamic range isn't bad either.
We don't care about looks because it's the camera's functionality we focus on, but this one looks like it belongs in the 80s. Either way, the compatible lens mounts and the 14+stops of dynamic range are all reasons why we like to use this "ugly" thing. Plus, it's a lot more adaptable and customizable than some of our other gear, which helps us to be able to do some pretty cool things with it.
We like how lightweight the Canon C300 is, as it makes our job easy. It also allows versatility in its settings and we can easily pre-program it to be ready for nearly any kind of shoot. It also has various ports that make connectivity with other equipment much easier and which can help us do much more while filming.
We don't always use this camera but when we do, the quality shows. It has some of the best sensitivity on any of our cameras and captures crystal clear footage with no noise. The stops of dynamic range are high on this camera. All in all, the Sony PMW F55 allows us versatility in the type of footage that we can capture.
More than anything, the global shutter has our Seattle video camera crews loving this camera. We like how we can get clear images, no matter what. We also like the display that lets us get a better view of our filming. Our crews also appreciate how this camera can capture movement a bit better than some of our other options.