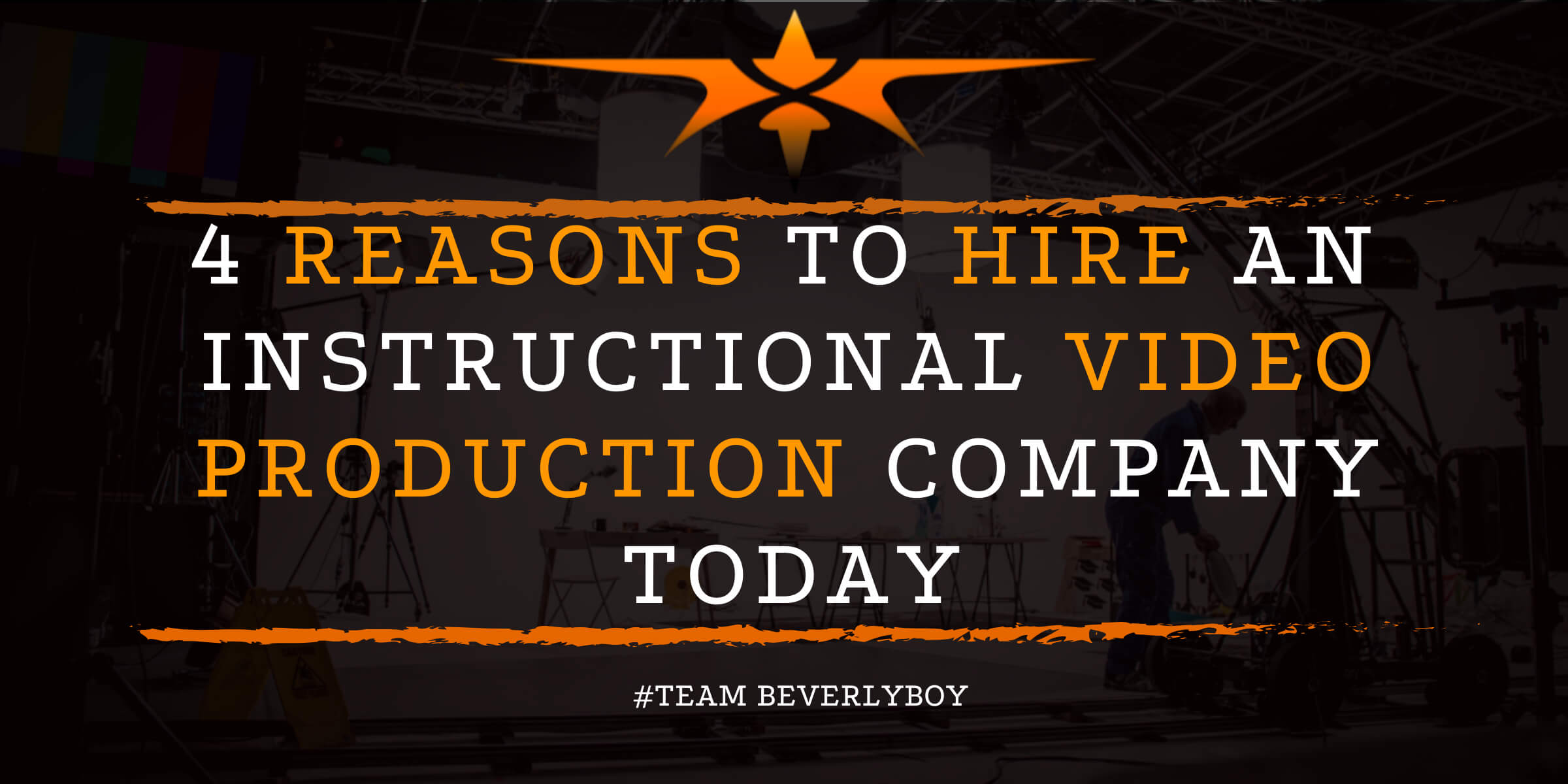 4 Reasons to Hire an Instructional Video Production Company Today
Instructional video production represents one of the most sought after forms of content online today. If you're even considering the creation of "how-to" videos for your business, you should consider hiring an instructional video production company. Not only will working with a professional provide the value of faster turnaround and a higher quality finished product, but instruction video production companies also offer the benefit of teamwork, top-quality equipment, and an ongoing long-term relationship, too.
If you're still not sure whether a professional is needed, consider these 5 reasons to hire an instructional video production company, today!
Get a Fast Free estimate!
1. Rapid Turnaround
First and foremost, if you're looking to achieve success with your video marketing and you need instructional video content to add to your website quickly, you need to hire a professional! When you work with an instructional video production company, you can expect the process to go rather quickly and smoothly. While it may not be a 1-2 day turnaround, you can expect professionalism that will by far exceed the abilities of an inexperienced producer.
2. Creativity From a Team
Hiring an instructional video production company provides you with the added value of teamwork and a creative circle. If you're interested in having a video produced that will truly stand out against the competition and that will engage your audience, consider the addition of a team that can bounce ideas off one another a blessing.
3. Professionalism
Hiring a professional means you're getting a level of professionalism that you cannot otherwise get. Instructional video production that includes professional camera crews, professional quality equipment, and a professional editor is almost certain to result in a higher value of your finished video content than something that is produced by a freelancer or someone that doesn't have the level of professionalism that a production agency has.
4. A Long-Term, Working Relationship
You may not even realize that you need a long-term working relationship with your production crew, but it's certainly worth it! When you hire an instructional video production crew, you can expect that, as long as the project goes well, you will build a strong bond with the crew and there will be a professional working relationship that comes out of the project and may be used in future projects. This is one of the many valuable benefits of hiring an instructional video production crew, today.
Ready to hire a professional? Give Beverly Boy Productions a call today! We can't wait to help you get started.