Top 8 cameras Boston video camera crews swear by
In Boston Massachusetts, our crews have been doing this for a long time and together with our clients, we've begun to recognize some of our top camera gear. We have a list to share with you with our favorite options that our Boston video camera crews can't live without. Whether we're filming near the Faneuil Hall Marketplace or shooting b-roll outside of  Boston Common, these cameras, with the right lens kit and operator, are sure to get the job done.
Below is a concise list of the 8 favorite camera packages for Boston video camera crews From HD 1080p to 4k, we have a team of talented DP's and cinematographers that know exactly what they want to use for your project. They know that the best Boston camera ops allow for complete control of what we consider to be an art. When our cameramen have the right "toys" to play with, you can trust your video production will reap the benefits. Here are some of our top favorites:
The Arri Alexa Mini is gorgeous. Not only is she a pretty little thing, but her compact size allows for easy use, no matter what, no matter when. With a eyepiece viewfinder that allows for easy viewing and the internal ND, this baby allows for great color, no matter the light conditions. Even the menu is intricate for such a small camera, making it a versatile option for you.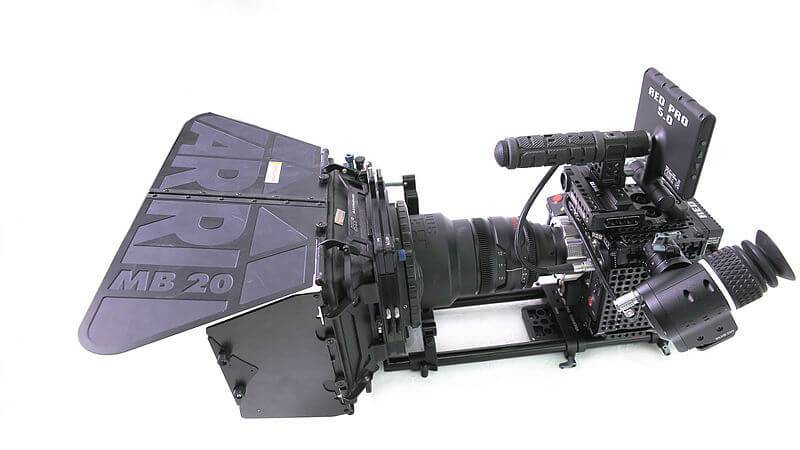 The Red Dragon is the opposite of our Alexa Mini. What we really love about it is that it shoots 6k, so our Boston video camera crews can get clear footage, which is always our end goal. The camera may be a large one but you'd hardly notice with how light it feels, thanks to the carbon fiber material.
What is almost always a frustration for our talented crew is the lack of cameras that can shoot in low-light. But that's all gone when we hold the Sony A7S in our hands. It offers quality, clear footage in low-light conditions, making it a favorite for our team. The fact that it comes with two charged batteries when it first arrives also makes us love this beauty.
She isn't beautiful but the Arri Amira is the kind of camera we can depend on for stuff like documentaries and times we want to use pre-set programs. Allowing for a lot of personalization and customizing, it's an adaptable camera that we like to use for certain production experiences. Plus, we always love a good slow-mo feature on our cameras and this one has a good one.
15 stops of dynamic range have us loving the Canon C300. It makes it possible for us to capture that "Hollywood" style footage that many of our clients know and love. Because of it's ergonomic design, it's easy for us to use it whenever we need to shoot that "money shot" we know you've been waiting for.
Not everyone has time to set things up on their camera or use the AF options, but we don't mind if it means that we can capture great footage. We personally have no qualms about playing around with our cameras to get the perfect settings for our favorite shots.
She's heavy and a bit of a challenge to handle, but with the right mount, you'll be just fine. We like to use this big beauty because the global shutter promises that we'll get stable and clear footage, instead of wobbly picture. It works very well in favorable lighting, and can capture really clear picture, so we like it for all this and more.
We really like the electronic global shutter on this camera. It allows for great shots while eliminating the skewed images that happen on cameras that can't capture motion as well as this one. It has a high price tag, but when we want the quality you'd find in Hollywood, our Boston video camera crews like to use this one.