Talking Head Video Production: What it's All About
Video content is a rapidly growing medium that is seen on business websites large and small. One of the most popular and effective forms of video content is the talking head video.
Talking head video production is an interview-style testimonial that offers a simple, easy to produce, engaging content option for brands trying to deliver their message via video. Follow along as we guide you through the process of producing a talking-head video from start to finish.
Get a Fast Free estimate!
Talking Head Video Production Steps
Just as you would produce any other form of video content, a talking-head video includes several pre-production and post-production steps in addition to the actual shoot.
You'll need to define the subject that will do the talking and the location that the talking and shoot will take place. Then you'll have to capture the video Finally after all footage has been recorded, you will take steps in post-production to put together the talking-head video and the B-roll footage that brings the entire clip together. Below, we take a look at each of these steps in greater detail.
Choosing a Subject
The talking-head video wouldn't be a "talking head" production without the subject that is doing all the talking. Choosing the right person for your talking head video is a vital element of the pre-production process.
You need to choose a subject that represents your brand values and target demographics and is comfortable on camera. A friendly face that gives off an approachable or warm appearance is ideal. Of course, the actual subject of your talking head video that's right for your brand will depend largely on the underlying values of your brand and your core audience.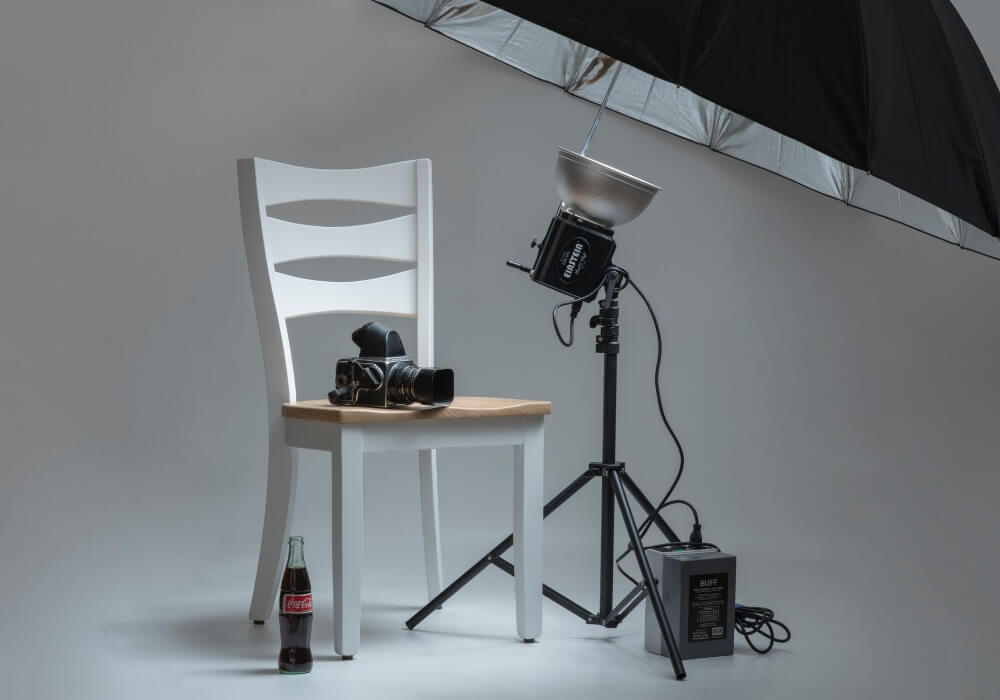 Choosing a Shoot Location
Where will the talking head do the talking? Choosing a location for the talking-head video shoot is the next big pre-production step that you must accomplish. The shoot location needs to be somewhere that will help your audience resonate with your video and that is representative of your business. A casual location may be okay for some businesses, but this depends largely on the industry.
The background can serve several purposes for your talking head video. A balanced background offers some interest for the viewing audience and may help to deliver your core message. Consider the colors and depth that the location allows for as you plan. You'll want a location that allows your footage to capture the talking subject in a way that is clear, free from distractions, and not confusing or overly busy in any manner.
The Shoot
Producing your talking head video for an entertaining, informative, and engaging finished product will require multiple takes. Even the best speaker will need to do several takes so that you can have multiple footage options to work within editing.
B-roll will also play a significant role here. The talking-head video must consist of more than just a talking subject! Include B-roll footage to compliment what the on-camera subject is saying and to incorporate additional footage into the story. Consider shooting B-roll after the interview with the subject has occurred so that you can maximize your production efforts and get the most out of your shots.
To add more entertainment value to your footage, consider using camera movements while shooting the talking head portions of the interview. If you can use two or more cameras, consider placing one on a tripod stationary and using one or more additional cameras to pan, zoom, tilt or otherwise capture varied shots of the subject. This type of footage will add contrast and a level of interest to your film.
Post Production Editing
In post-production, the footage captured during the talking head interview and B-roll will be used to coordinate a story that engages the audience and delivers an exciting experience. B-roll footage here has several uses. It can be used to hide poor cuts during the interview or to reinforce the core message that is delivered via the subject and the overall story.
Use fast cuts to give the video a more engaging and interesting feel. Add music and background sound to boost the overall emotion that the video develops for the audience. The idea here is to use audio, visual, graphics, animations, and the talking head footage to your advantage to produce a storyline that the audience cannot help but enjoy.
Ready to create your first talking head video for your brand? Give Beverly Boy Productions a call. We'll put our two decades of experience to work for you creating powerful, engaging talking head videos for your brand.