Top 8 cameras Greensboro video camera crews swear by
In Greensboro, North Carolina, our crews only want to film the best footage and we know that we have to use the best cameras the for this. Our Greensboro video camera crews know what's best for each project. Whether we are out there filming near Guilford Courthouse National Military Park or shooting b-roll at the Blandwood Mansion, you'll always see us using the best gear around. With industry standard gear and the right lens kit and operator, we are dedicated to getting the footage that you deserve.
We've made a list of 8 awesome cameras used by the top Greensboro video crews. From shooting in HD 1080p to 4k, our experienced DP's and talented cinematographers know which gear works best for your specific production needs. When our Greensboro camera ops use the right equipment, we can then provide you with the ideal video product you've been hoping for.
The Mini is our favorite little camera in town. It is easy for us to use for any type of project but we also like that it has top features that ensure quality footage. It may be small but it still allows us to film in various light conditions and also provides a great eyepiece for full control during the filming process.
We know that not every camera works well in the night. That's why when we found out what the Sony A7S can do, we decided that it was made for us. We use it when we need to film during evening hours or in other low-light settings.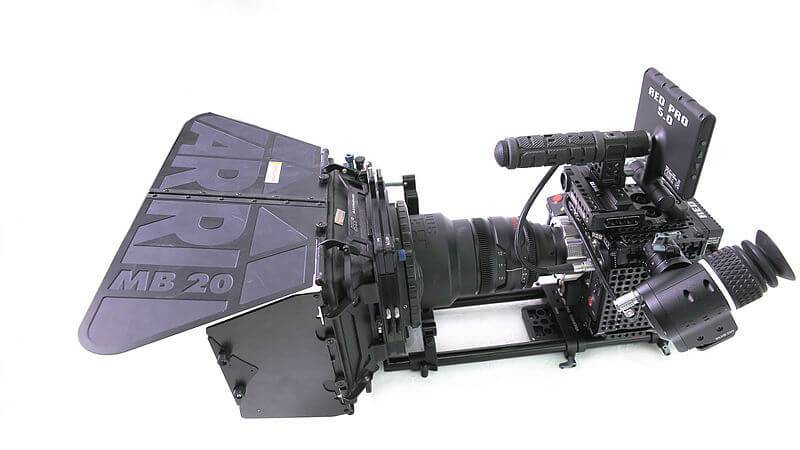 The Red Dragon doesn't only talk a big talk with its looks, it walks the walk with the actual features that it provides. Made from carbon fiber material, this large camera is actually quite lightweight, which our Greensboro video camera crews appreciate. We love that it can capture 6k resolution footage and that it's easy to use in almost any circumstance.
It's easy to customize so that we get the programming that we like for our shoots. We like that it allows us to shoot all kinds of projects, like documentaries or individual shoots, as well as environment filming. It's not pretty but it's functional and that is what matters.
14+ stops of dynamic range you say? We'll take it! This may be one of our favorites because it is one that provides us with pristine images, no matter what. It's thanks to the 8.9 megapixels, the dynamic range, and the overall quality of the camera itself.
With ports for everything from SDI to HDMI and SD Cards, if you want to play around with this baby, you can. Or, at least we do at Beverly Boy Productions. We like to push the limits and the Canon C300 allows us to be flexible when filming and how we film. It has all the customization options we can want and we love how strong and durable it is.
The GS on the Black Magic Production is what makes a difference here. It allows for us to film in motion without having to worry about wobbly footage. We can capture crisp shots with the Black Magic and that's about all we're hoping for, even if this camera is a bit heavy. Fortunately, it's compatible with our mounts, so we don't mind.
We like customizable options, always. Because we like to set our cameras up for success and with pre-programmable settings like on this one, we get to have our Canon EOS 5D ready for any project that comes our way. Our Greensboro video camera crews also love the AF options that are found in this beauty.