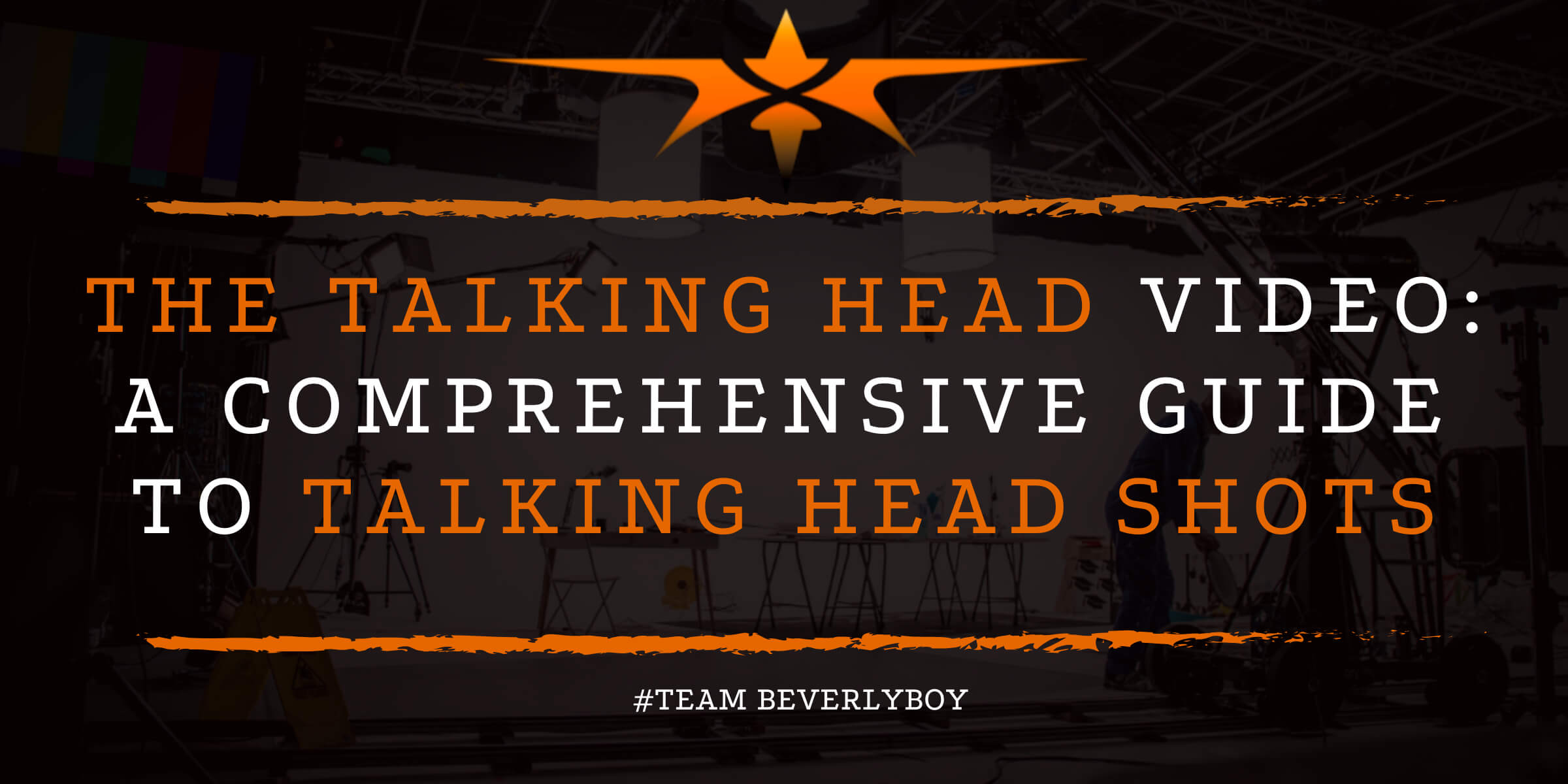 The Talking Head Video: A Comprehensive Guide to Talking Head Shots
Talking head videos are incredibly versatile and can be used for a variety of purposes including training videos, interviews, vlogs and many other options. You've likely seen talking head videos in a variety of instances, on social media, in email marketing, on websites, and on television commercials. They're particularly popular for teaching and are frequently used for things like FAQ videos and other teaching or learning style content.
The rise in business that are now using the internet as their primary means of both employee and customer engagement, training, and interaction has also given rise to the use of the talking head video. These videos, which engage plenty of talking head shots that directly engage the audience with the speaker represent a great way to boost audience retention. Since talking head shots are so important to so many different types and styles of video content, it's important to understand how they are created.
What is a Talking Head Video?
Talking head videos represent interview style films that can feature one or more subjects that act usually as an instructor or expert speaking into the camera to the audience. The primary action of a talking head video is the subject speaking to the audience by directly looking and talking into the camera or potentially from a slight side angle, just as you would expect in an interview.
Many talking head videos are purely interview style videos that share the interactions between the interviewer and interviewees on camera, but not all of them are as simple as this. Talking head videos can also include targeted educational style content, too. In fact, a talking head video may include several subjects on camera all which talk into or toward the camera to train or otherwise speak to the audience.
What are Talking Head Videos Used For?
Talking head videos are used for everything from educational style explainer videos which deliver complex topics that require a personal touch to sales support and customer relations. Talking head videos are actually incredibly valuable and versatile. Brands are investing into these types of videos now more than ever to create:
Corporate communications content.
Shareholder update videos.
Customer appreciation videos.
Internal company engagement videos.
Public relations messages.
Sales pitches.
Product promotions.
Training videos.
With such versatility, it's easy to see why talking head videos are being used so frequently by businesses and brands of all sizes and in all industries.
Benefits of Talking Head Videos
Talking head videos are relatively simple to produce comparative to other, more complex, films that require advanced graphics and special effects. As a result, these videos are affordable and ideal for businesses, particularly small businesses but equally large brands as well. Talking head videos have the following advantages to brands and businesses in a variety of industries:
They're relatively affordable and simple to produce comparative to more complex films that include advanced special effects.
They're ideal for accommodating different learning styles such as those who are more apt to learn through seeing versus reading.

They create personification for the brand.
They're ideal for micro learning environments.

They personify your brand and your business.
They're easy for your audience to follow along with.
As you can see, the talking head video represents a powerful option for businesses in many industries and comes not only with a number of potential uses, but also with many benefits involved. If you think your business could benefit from a talking head video, give Beverly Boy Productions a call, we'll help you produce professional talking head videos for your brand.
Producing Talking Head Videos
Producing talking head videos is all about the planning and execution of your production. Just like any other video project that you would consider for your business, the first step is going to be to come up with the idea for your video. Will you produce a talking head video that includes your own interview between a particular subject and an interviewee? Will you produce a talking had video that delivers your corporate message to your desired audience? Will your talking head video deliver a complex topic to your audience in a meaningful and authoritative manner?
No matter what concept you choose, this is the first step to producing a talking head video which can drive traffic, value, and sales for your brand. Talking head videos, no matter how long or short, intricate and elaborate, or relaxed and low-budget, can be produced. In order to come up with an idea for a talking head video, your production company might ask you a variety of questions to help with the planning and pre-production setup of the film.
Following the pre-production planning including the scriptwriting, storyboarding and hiring of talent and crew to professional film your talking head shots, you'll be ready to begin shooting your video. Talking head videos require at least one, but ideally two or more professional cameras well as lighting and sound equipment in order to achieve the best outcome.
If this sounds like a lot to you, you're not alone! That's why many brands choose to hire professional production companies, like Team Beverly Boy to assist in the production of talking head videos for their brands. Customers that choose talking head videos are frequently satisfied with the outcomes, especially when they choose these films to teach, train and engage.