Live Streaming Retail Boutiques to Promote Sales When Foot Traffic Slows
Retail shopping has all but stopped in many corners of the world amidst a worldwide COVID-19 outbreak that has been interrupting retail sales and the lives of consumers since November 2019. With retail shopping largely scaled back due to the outbreak, live streaming retail boutiques as a way of promoting sales represents a growing trend in which retail live stream store tours and specialty boutique sales are taking place to draw the attention (and influences the purchase decisions) of consumers. Here's what you need to know about promoting retail boutiques using live stream.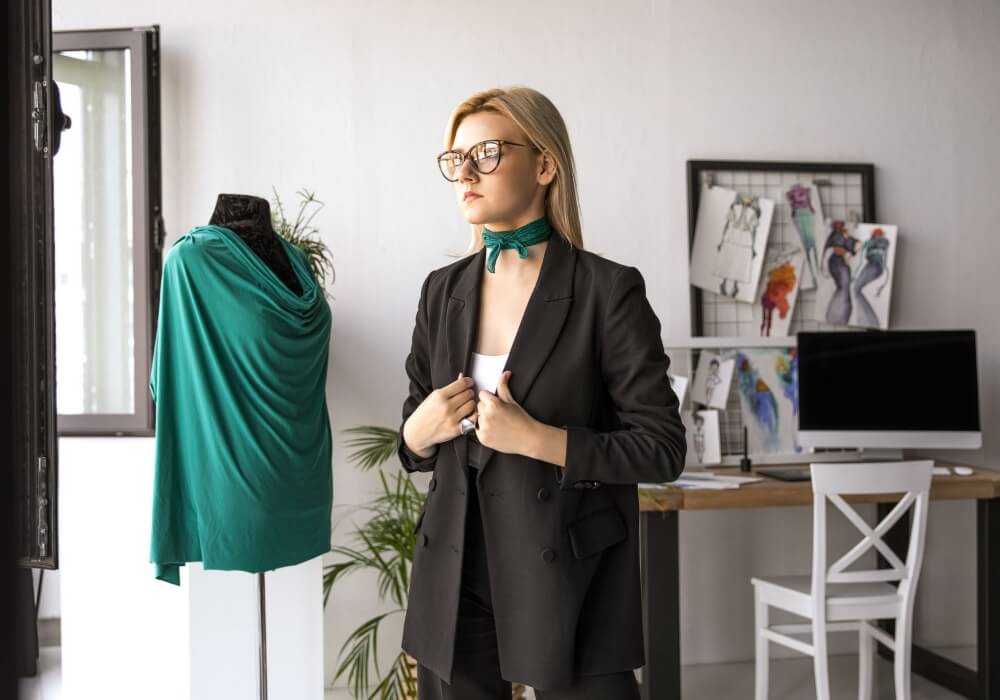 Get a boutique video production here!
What is Live Stream Shopping Anyway?
First, what is live stream shopping and where did it originate? That's a big question that is being asked by many retailers and boutique storefront owners. Live stream shopping, or live shopping, is really an activity that originated in China.
In fact, live broadcasts represent the number one source of revenue per hour in China accounting for more revenue generation than mobile games, television, radio, videos and music.
Live stream shopping represents a wide range of product sales that take place via live stream online. Anything from celebrity fashion items to outdoor goods can be purchased via live stream shopping events.
And, while live streaming retail has been a popular way of life for the Chinese, here in the United States few retailers, and even fewer boutique retailers, are taking advantage of the potential benefits that can come from offering live stream shopping to consumers.
COVID-19 may change that as more consumers are faced with being forced to stay home and more boutique retailers are seeking ways to keep generating sales despite storefront closures.
How it Works

Live streaming retail shopping experiences, although much different than shopping in the actual store, provide many of the same pleasures and functions that would be provided with a visit to the store itself. However, the shopping experience takes place via a live stream connection in which a host sells the products either to a group of live stream attendees or to a single live stream viewer (private boutique shopping via live stream is popular).
A live stream shopping experience, may go something like this:
The live stream shopping sale is advertised or offered to a community, scheduled for a particular time.
Attendees come by invitation or similar method and login to the stream to view the goods for sale.
Hosts show off items for sale and highlight the features and functions of the products for attendees to see in real-time.
Attendees click a link provided in the live stream video to make a purchase. Keeping in mind that some items have a limited quantity and may only be purchased on a first come, first served basis.
Why Live Streaming Retail Products Works
Individuals that have utilized live stream shopping for their retail boutiques report that although they may face many challenges in retail, live stream has several benefits that they cannot achieve with a brick and mortar facility. Merchants report the following benefits of live stream for retail boutique sales:
Ability to communicate with viewers and engage them to help influence a sale.
Ability to deliver important information such as pricing, material, shipping details and product function information to influence a sale.
Maximum reach and ability to provide an in-store style experience for shoppers that are located anywhere in the world.
Promoting Retail Boutiques Using Live Stream
COVID-19 has hit retail boutique owners harder than mainstream retailers. Many were not prepared to deliver online shopping experiences and, as such, have lost several weeks of sales with voluntary, and later mandatory, stay at home orders in place. But promoting retail boutiques using live stream represents a way for these boutique stores to start making sales once again and recuperate some of the lost revenue.
Likewise, a long-term strategy of offering live stream shopping for boutique customers will appeal to many customers that otherwise could not visit the boutique for various reasons such as distance, schedule, or lack of time.
To promote your retail boutique and incorporate live stream shopping into your offering, consider the following:
Provide a VIP experience in which your top shoppers are provided a time in which they can shop your boutique, live, on their own. Just the shopper and a sales professional to provide a boutique style shopping experience via live stream. You'll likely find that many of your VIPs choose to shop this way long after COVID-19 has passed us by.
Offer a group boutique shopping experience that is auction style in which you set a live stream shopping time and welcome attendees to view. Each item you offer for sale is provided in limited quantity to the first person that voices interest. This is a highly effective method of live stream retail shopping for unique products such as art or limited production items. Just make sure you lay the rules out ahead of time so that people don't fight!
Provide a store tour once a week that is live streamed and shows shoppers the new products that you have in the boutique. Then schedule a live stream shopping time in which you will provide the new items for sale to the community.
Don't let COVID-19 or other situations that lead to storefront closure to ruin your sales! Give Beverly Boy Productions a call at 888-462-7808 for assistance in setting up live stream retail shopping experiences for your boutique. We specialize in live streaming retail business and live stream shopping experiences. We can't wait to assist you!