Funeral Live Streaming Services
Distant loved ones may not be able to attend a funeral due to things like job issues or sickness. Not having everyone together when it comes time to say goodbye to a loved one can be devastating. Fortunately, funeral live streaming services in Cleveland can make it possible for everyone to be together in some way, even if it's an unconventional one.


book your Ohio funeral stream here
Live streaming technology makes it possible for funeral homes to provide an extra element of comfort during what is unfortunately a very difficult time for families. Connecting loved ones through technology can be one of the best ways for the whole circle of family and friends to lean on each other during a memorial service.
Live Streaming Funeral Services Connecting Families
It's common for families to be spread around the country, if not the world. From travel to job offers in distant cities, people tend to find themselves far from the ones they love. This is why technology has been an important part in modern day life and why it's especially important when tragic times arrive. Live streaming has been around for decades but only recently have funeral homes started offering it as a service for a funeral.
We don't question the idea of live streaming any kind of event, but some may balk at the idea of a live stream. The thing is that unless the person who passed had previously mentioned a desire to limit technology during the service, it can be a convenient way to connect families during the funeral, even if not everyone is able to attend.
Global Reach for Grieving Friends & Family Members
Life is busy, things happen, and unexpected challenges arise. It can be difficult enough as it is to make it through difficult times but add a funeral in and as much as your family members may want to attend a service for a loved one, they may find it impossible due to schedule conflicts, sickness, or travel expenses. This is why funeral live streaming services in Cleveland could be the best way to connect families during tragic times, regardless of where they may be located.
Reasons For Remote Funeral Live Streaming
book your Ohio funeral stream here
Although the idea of offering live streaming for a funeral could seem inappropriate, there are actually about 20% of funeral homes currently providing this service. The thing is that funeral live streaming services in Cleveland, Ohio don't have to be shared for all to see. Streamed on a closed network, accessible by invite only, it can be a very private affair for just you and yours.
Beyond the convenience of someone attending a funeral from a remote location via live stream, there are further benefits to be gained by live streaming a funeral. Consider the following:
You can plan funeral services to happen quickly when there is no need to wait for people to travel to the service. This can be beneficial if you are in the Jewish community, where burial is meant to happen soon after death.

Recording a live stream can allow you to go back and watch the service again if this is something you need to be able to do to work through your grief.

You can communicate with your loved ones through a chat feature in the live stream so if you need to lean on each other, it's made possible through technology.

Individuals that wouldn't have the opportunity to attend the service have the chance to process their grief by attending through a live stream.

Families with little ones may be trying to avoid exposing their kids to grief at this time. Parents can still pay their respects through a live stream.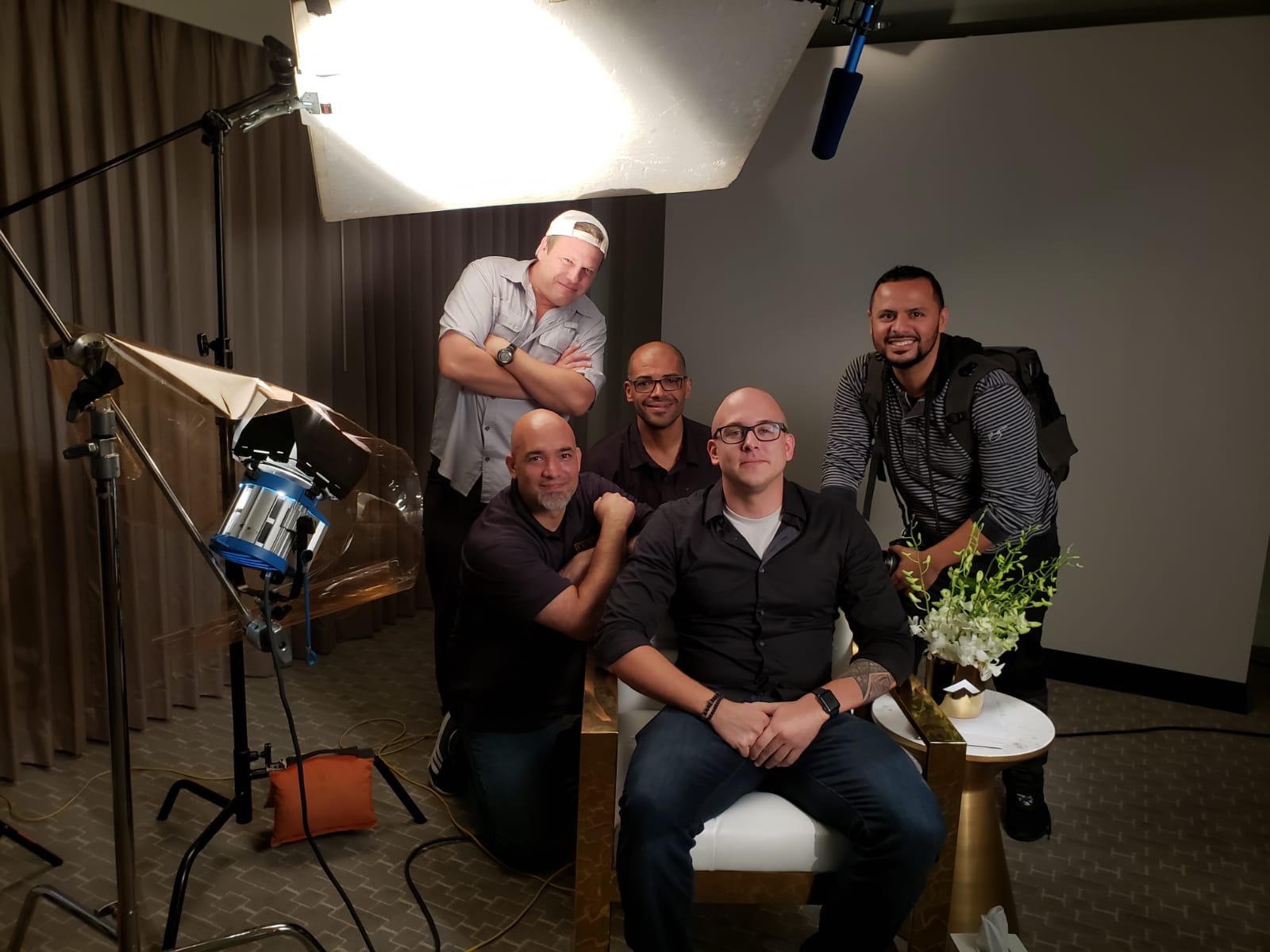 We know it isn't easy to discuss this topic but it can help to bring some level of peace for loved ones who aren't able to attend a funeral in person. Being prepared for a live stream service makes it easier for everyone, unless the deceased had wishes to limit technology use at their funeral.
At Beverly Boy Productions, we are here to provide the discreet funeral live streaming services in Cleveland, Ohio so that you can say goodbye to your loved one as a connected circle of family and friends. We'll take care of the technical aspect so everyone can be together in paying their respects. If you need our compassionate service for a memorial service, please reach out to us and let us know how we can help. Our team is here for you during this difficult time.