How much does an Orlando camera crew cost?
Simply put, the price of an Orlando camera crew is going to depend on what you hope to achieve with video production. Will you need a camera operator who can film in less than a day or will you require a few camera operators filming footage for a full day. Orlando Camera crew cost depends on your vision for your project. Equipment, necessary angles, location, video length, and specialized services will affect the cost of hiring a camera crew. When hiring an Orlando crew, you're paying for more than the cameraman. A director of photography and other additional technicians are needed to bring your video productions to life. They do the hard work for you, so they're worth every penny spent! We also service Kissimmee, Sanford, and Lakeland.
book your Orlando camera crew here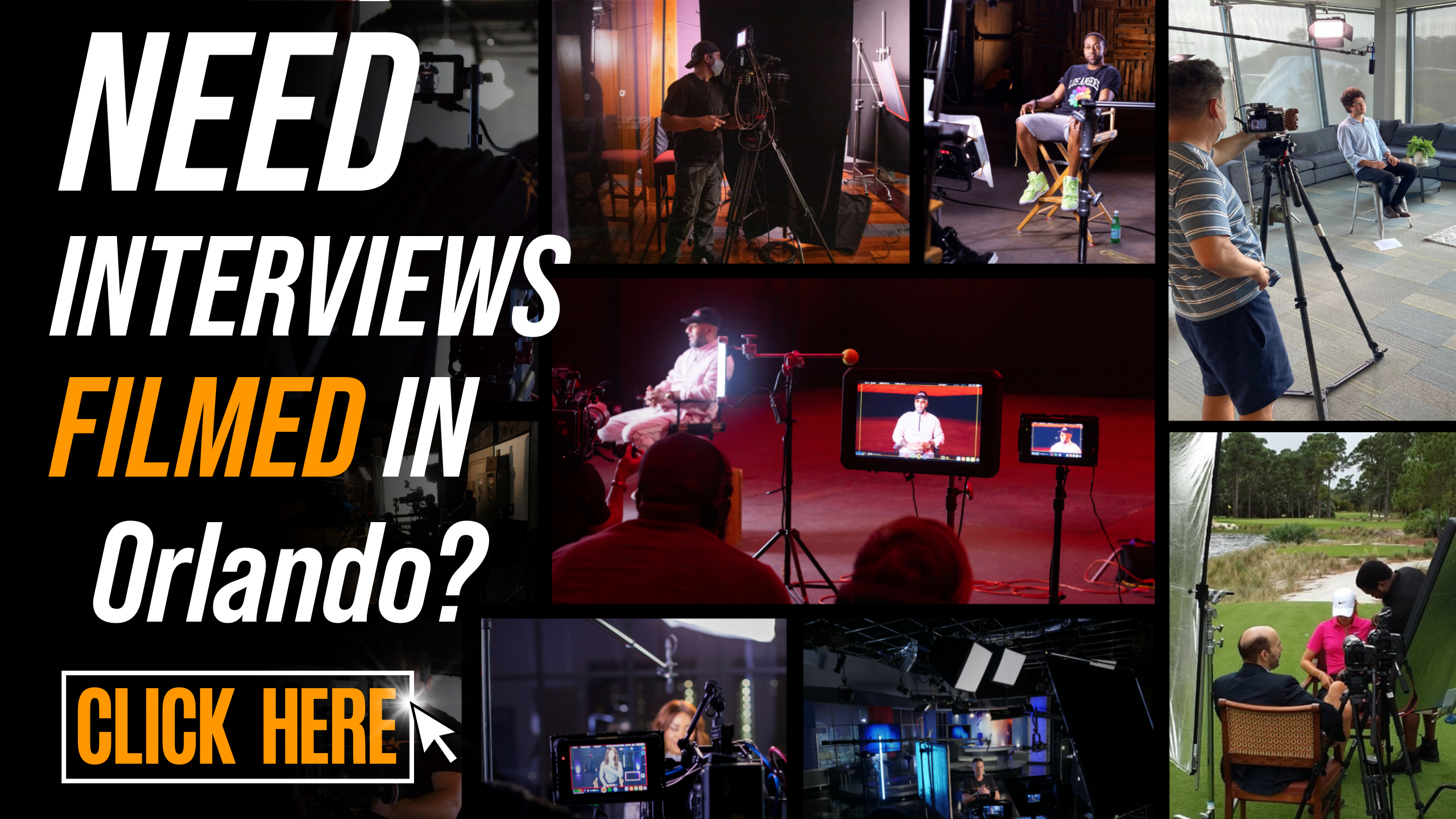 How much does it cost to film in Orlando? To find out the answer, contact Film Orlando for information on Orlando filming permits as well as application fees and deadlines. Also make sure to ask for information on where to film in Orlando. For more details on Orlando camera crew cost, get in touch with Team Beverly Boy to help you put it all together. We would love to be your one-stop location for Orlando filming.
Orlando Camera Crew Rates
Orlando camera department prices depend on the video style you want to produce. Do you need aerial shots of your company with a drone, or b-roll filmed with a high-definition Sony FS7 camera using state-of-the-art lenses? These two kinds of gear require different crew members so the Orlando Camera Crew rates you can expect to pay will depend on the vision you want to make a reality. Most Orlando Camera crews typically charge half-day and full-day rates.
Video rates and pricing in Orlando
Generally, hiring a Florida camera crew for half of a day costs more than half of their day rate. This is because crews want to make up for not filming the entire day. So, even if your project is simple and sweet, you should still hire a crew for an entire day. This ensures a high-quality production with plenty of time to make adjustments, film special angles, and overall, create the best video. For specific video rates and pricing in Orlando, get in touch with us. We also service Marion, Seminole, and Brevard counties.
Orlando camera crew Prices
Orlando camera crew prices change depending on the type of equipment and camera gear you want to use and the team that will be using them. Whoever is needed on a camera crew is key to quality video being made. The director of photography, or DP, handles the management of all of the departments. While camera operators operate various kinds of cameras, digital image technicians or DIT do on-site image quality control. Gaffers are needed for lighting the set and handling anything electric, grips ensure safety on set (crane operation, dollies, etc.), and swings are there to do jobs for both the camera and lighting departments. Without one of these crew members, you can't create stellar video. You can find averages of Orlando camera crew pricing, such as cameramen hire costs, below. These rates reflect labor only and not gear, for the most accurate estimate for your project contact us for a free estimate:
book your Orlando camera crew here
Hourly Rates for a Orlando Camera Crew
What will your project require? Hourly Rates for an Orlando Camera Crew range anywhere between $100/hour to $900/hour but it depends on the services you need. In order to prepare for a complete project, you'll want to budget everything from crew members, to equipment type, to additional technicians. Your project could require one cameraman and half a day's work, but it may also call for two cameramen and varying types of gear. Whatever your Orlando camera crew uses will change with whatever you need to make your video become a reality. When hiring a professional camera crew, there's a lot to consider. It's understandably an overwhelming experience but it doesn't have to be stressful. Simply, contact Beverly Boy for more information. We'd love to be a part of your project.
Orlando camera crew services
For Orlando camera crew services, Central Florida provides plenty of options for your video project. The Orange County Convention Center is a perfect venue for any event, and an excellent location to film at. A professional video production crew will allow you to reach the audience you have in mind. Whether you want to share an instructional course, or TV commercial, an HD camera crew allows you to appeal to more people with the message you want to share.
Orlando Video Production by team Beverly Boy:
book your Orlando camera crew here