5 Small Business Video Editing Tools for Beginners
Small businesses often face challenges with budget that leave them wearing many different hats in the early days as they try to grow. In today's age, video is an absolute must for small and large businesses to succeed. If you want to compete in your market, you need video content — plain and simple. But, if you're like most small businesses, the budget isn't quite there to cover all of the costs of video production. If you're one of the many small business owners that has taken on the DIY of video production and you're now moving into the post production video editing process, you've probably realized that this is the most challenging part of the process. We've put together 5 small business video editing tools for beginners just like you.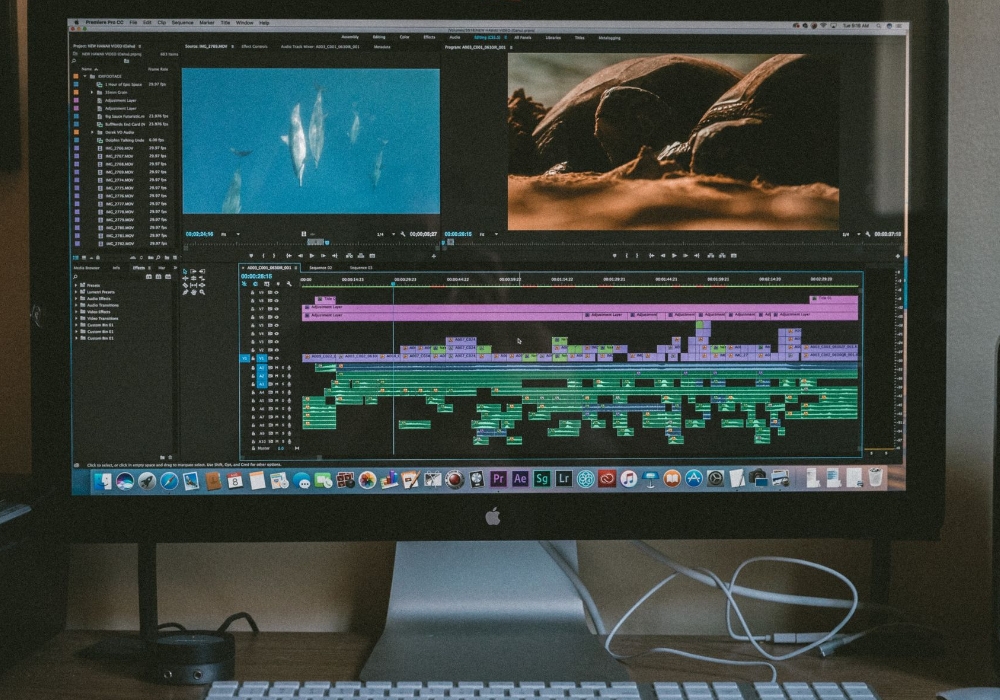 If you find yourself banging your head repeatedly after you check each of these small business video editing tools out, give Beverly Boy Productions a call. You might be surprised at how affordable professional video production can be (especially when you figure it against the cost in lost time and sanity when you try to DIY the production process!) Many small business owners find that outsourcing the small business video editing tasks to a professional is much easier, and more affordable in terms of time and budget.
If you're still considering a DIY post production timeline for your small business video editing, here are the 5 easiest video editing tools available to assist you.
1 Filmora
A video editor that is used throughout small businesses and in the video marketing industry, FIlmora Video Editor features some neat technology that you can't find in any of the other tools that we'll list. This small business video editing tool includes a split screen mode which allows you to see two videos at the same time as you work. You'll find green screen options to include your voice overs and there's also several social media features integrated into the program too.
2 Quik
A mobile video editor that is available in App format and is free, Quik is certainly not a professional grade, complicated small business video editing tool — but the convenience of it is a welcomed feature for most small business owners. Use Quik to seamlessly stitch various photos into a video but don't expect to work any real video editing magic with this program. Quik won't allow for any advanced editing or crafting to take place.
3 Final Cut Pro
A paid small business video editing software, Final Cut Pro provides several advanced professional style editing options with an easy to use interface. Add advanced metadata to your file for fast, easy editing of your clips. Of all the small business video editing tools listed, Final Cut Pro provides the most advanced features but the paid version will cost you $299.
4 Pinnacle Studio
Another great small business video editing tool, Pinnacle Studio has various features that you won't find in other tools. Use this video editor to produce basic video edits as well as to have an easy to follow timeline of your content. If you're interested in adding effects, Pinnacle Studio has a few to choose from — more than 1500 actually! Use split screen to view multiple video streams at a single time to produce promotional video content that attracts your audience.
5 Renderforest Video
If you're like many small business owners, the price tag that stands out most to you when seeking professional quality tools is — free. Renderforest is one of the only free small business video editing tools that you can use to create professional quality videos without spending — anything. Options include everything from promo videos to kinetic typography content. This is one of various small business video editing tools that we think you'll really love to use.
Feeling like the entire editing process is just too much to handle on your own? GIve BEverly Boy Productions a call today.