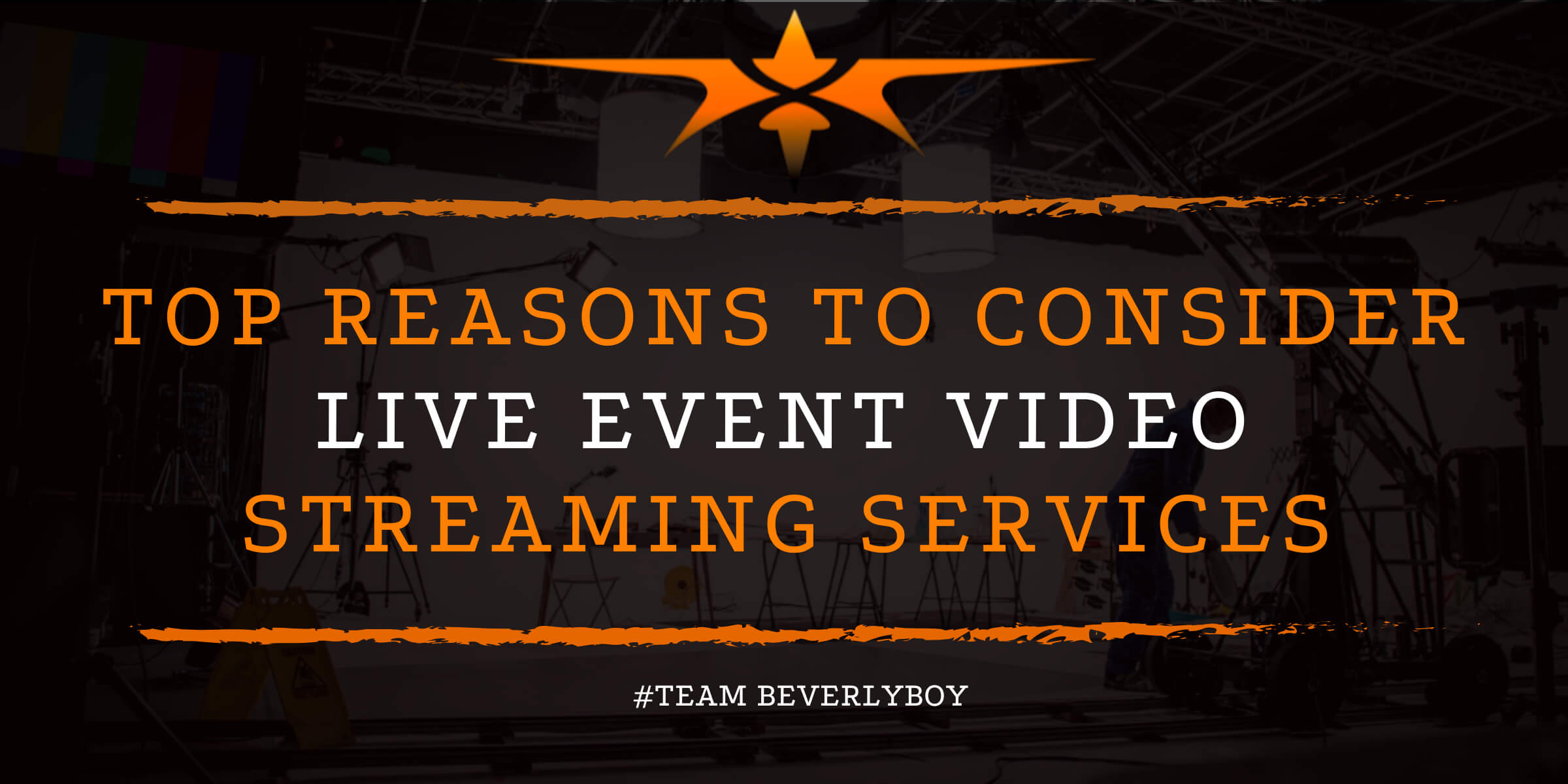 Top Reasons to Consider Live Event Video Streaming Services
Live event streaming has rapidly gained popularity, especially in the past twelve months or so. More brands and business owners than ever before are turning to live event video streaming services to help them engage their audiences, increase reach, and maximize ROI for their brands. In fact, the use of live event streaming has a number of valuable benefits for business owners. Here are the top reasons to consider live event video streaming services!
Get a live stream quote here!
At Beverly Boy Productions we frequently discuss the benefits of live event video streaming services with our clients. If you're interested in live event streaming, give us a call to learn more about our services and the many benefits that we can provide for your brand.
1. Increase Reach
Live event video streaming services can be used to dramatically increase reach for your business. Providing access to events online, consumers that otherwise would not have attended in-person due to geographic location or other restrictions are not able to attend. Businesses that offer live event streaming online have seen as much as 50% or greater reach for their brands with just this one simple change.
2. Increase Audience Engagement
People look forward to engaging with the businesses and brands that they are purchasing from. Live event video streaming services allow you to maximize your audience engagement by providing real-time, interactive activities such as games, surveys, quizzes and polls to spike audience interest. By incorporating these features into your stream, you'll maximize engagement among your audience and collect valuable data for your brand.
3. Stand Out Against the Competition
Hiring professional live event video streaming services like Beverly Boy Productions can help you to stand out against the competition and build a stronger reputation for your brand. We use a variety of techniques and special skills to produce your live event stream that includes your own corporate branding, special effects, and various other stylish elements that make your video stand out. Your audience will love it and they'll recall your brand over the competition.
4. Maximize Revenue
Want to increase audience trust and generate higher conversions for your business? Live event video production services can do just that. In fact, you'll maximize revenue with interactive sales and real-time events that increase audience trust in your business and drive sales for your brand.
5. Multipurpose Content
Finally, live event video streaming services can be used to multipurpose your content so that you can get the most out of each video you produce, Producing the event video provides you with something to share with your audience, but you can also draw clips from the video to create social media videos and other forms of content to reach your customers in the future. This helps you to get maximum ROI from your event and increases the value you can achieve from the live event feed.