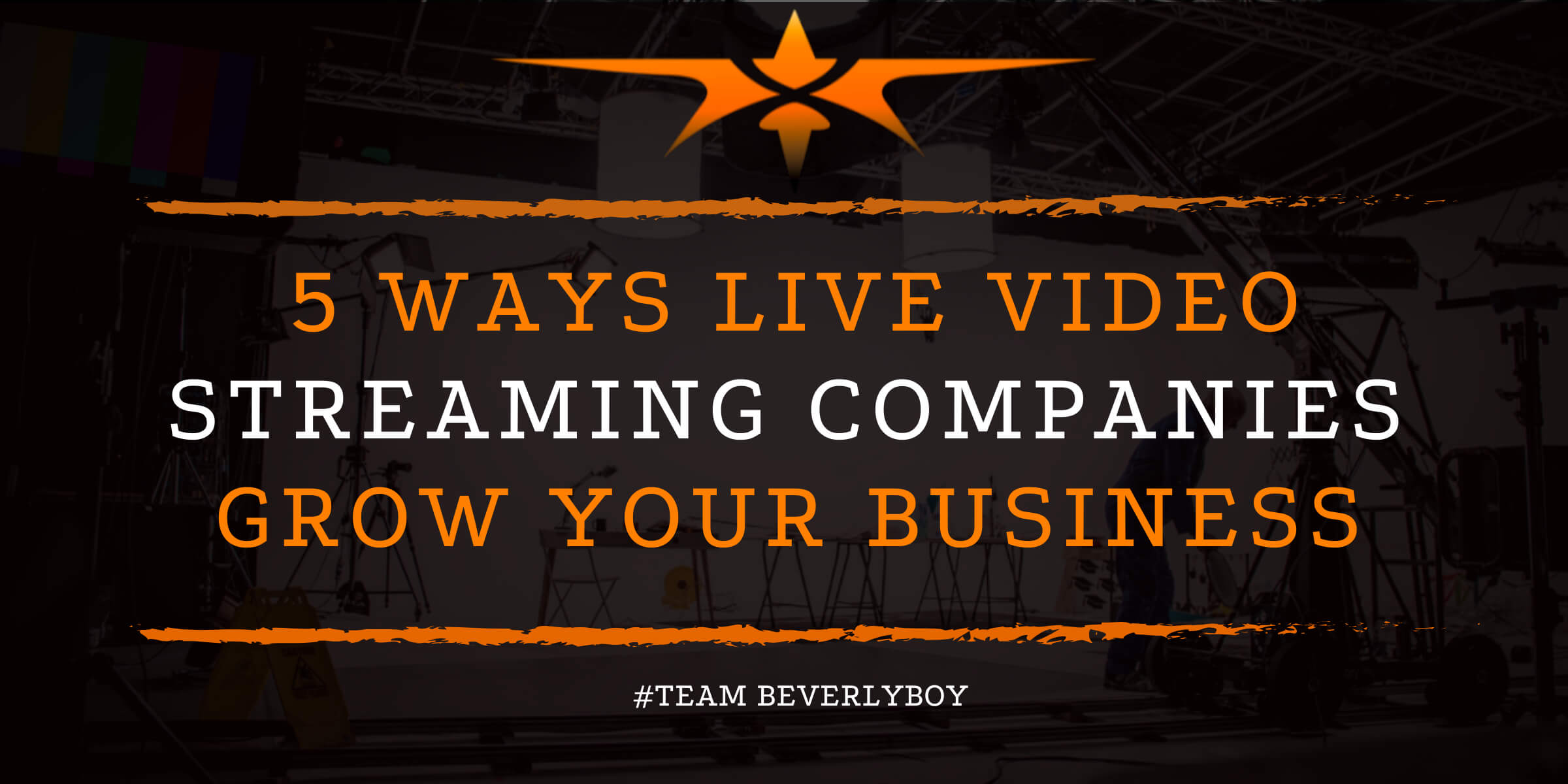 5 Ways Live Video Streaming Companies Grow Your Business
Live video streaming is a quickly growing trend that more brands are using than ever before. According to recent studies, live stream video content has higher engagement and increased conversions for brands when it is used in conjunction with existing marketing and media campaigns. If you're considering whether or not live video streaming companies can help you to grow your business and maximize reach for your brand, you've come to the right place.
Get a live stream quote here!
Beverly Boy Productions provides a number of live video streaming services that can assist your brand in growing to the next level. Give us a call to learn more about our services and how live video streaming companies like us can help your brand increase audience awareness, heighten conversions, and develop stronger leads for your business.
1. Increased Audience Awareness
As you're trying to build awareness of your brand, one of the most impactful measures you can take is to live stream content. People are more engaged and receptive to live streams because they are able to interact with brands in real-time. Increasing audience awareness with your live stream is as simple as sharing on social media and various other platforms and allowing your audience to engage and interact with your brand.
2. Higher Audience Reach
Live video streaming companies help you to increase the total reach for your brand by providing more than just in-person events. Audiences are incredibly receptive to live streams. In fact, brands that use live streaming in addition to in-person events have seen as much as 50% greater reach for their event. People that would otherwise not be able to attend due to geographic region or other limitations are able to be a part of your event when it's available online.
3. More Social Shares
A recent study found that people were up to 70% more likely to share content that was delivered via live stream versus any other form of content. Live video streaming services can help you to maximize your social shares further increasing reach for your brand. Try simply asking your audience to share your video with others while you're delivering the live feed. You'll be surprised!
4. Higher Audience Engagement
Live video streaming companies can help you to increase engagement among your audience by simply providing an opportunity for your audience to interact. Live streams that incorporate Q&A sessions, polls, surveys and other forms of interactive opportunity can be incredibly useful for your brand and they'll welcomed by your audience. Not only that, but audiences are more likely to share, comment, and otherwise engage in live video feeds.
Get a live stream quote here!
5. Increased ROI
Live video streaming companies can help your business maximize ROI. The cost of producing a live stream is incredibly affordable when you consider the value that comes from the stream. Increased audience engagement, heightened awareness, higher conversions, and maximized social shares are just a few of the ways that your live stream will grow your business increasing the return on your investment and maximizing value for your brand.