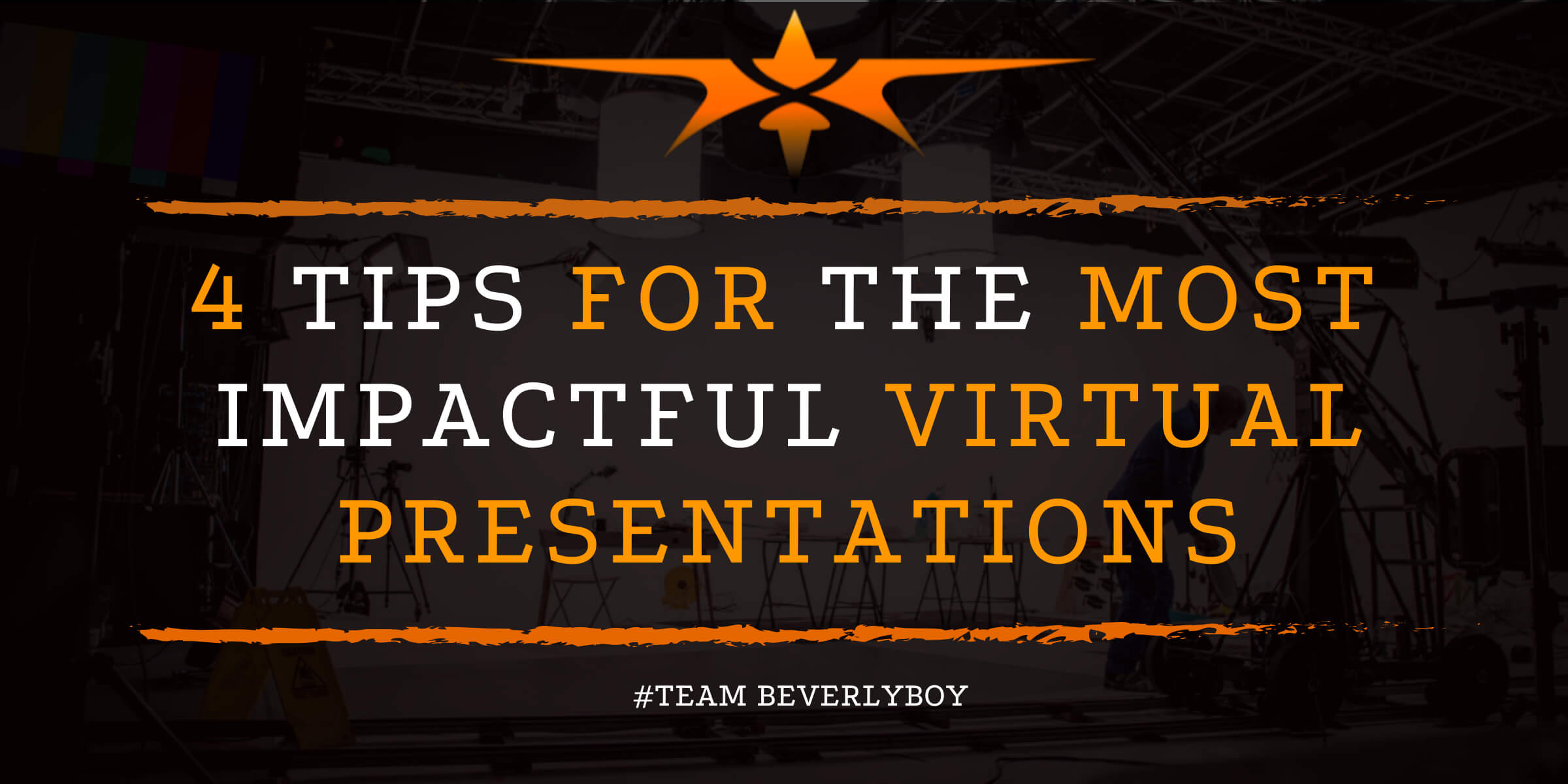 4 Tips for the Most Impactful Virtual Presentations
There's more to a virtual presentation than just delivering a key story for consumers to engage with. Using the benefits of technology, virtual presentations have the power to engage your audience while creating a memorable experience that your audience won't soon forget. Here are some tips to help you create the most impactful, memorable virtual presentations for your brand.
Get a Virtual Presentations quote here!
#1. Keep it Real
Virtual presentations that impact your audience are built on trust. People develop a sense of trust when you and your story appear as real and heartfelt as can be.
Although you may not be able to look into the eyes of your audience, know that the audience is looking into your eyes.
Create a virtual connection by:
-Looking directly into the camera at times. Avoid looking down.
-Deliver your presentation as if you are in a room full of people.
-Use hand gestures and emotions.
#2. Captivate Your Audience
If you want people to remember the virtual presentations that you give, then you need to captivate them. Virtual presentations that are interesting will create a memorable experience that your audience won't forget. The steps you take to make the presentation interesting are key.
Consider the use of animated graphics, branding, and varied volume, speed and pitch of your voice throughout the presentation to engage and captivate your audience.
A professional production crew like Team Beverly Boy can help you add graphics and engaging elements to your virtual presentations. Just give us a call to learn more.
#3. Avoid Distraction
Impactful virtual presentations have been rehearsed and are free from distraction. The audience is not interested in watching you flip through papers or change your screen several times.
You need to have everything in order, your slides should be well-planned and your moderator should be available to answer questions throughout the presentation. There's nothing worse than popup ads and technical difficulties during virtual presentations.
These can be avoided with the help of a professional.
Get a Virtual Presentations quote here!
#4. Keep it Exciting
Impactful virtual presentations are those that keep the audience having fun during the presentation. Add humor into the presentation if possible (this may not be ideal for more serious topics) and make sure to laugh, smile and connect with your audience.
Some of the best virtual presentations include interactive elements in which the audience can engage, answer questions, and get involved in the excitement. This is all possible with appropriate software, planning, and execution.
Need help creating memorable virtual presentations that your audience will connect with and love? Give Beverly Boy Productions a call today.