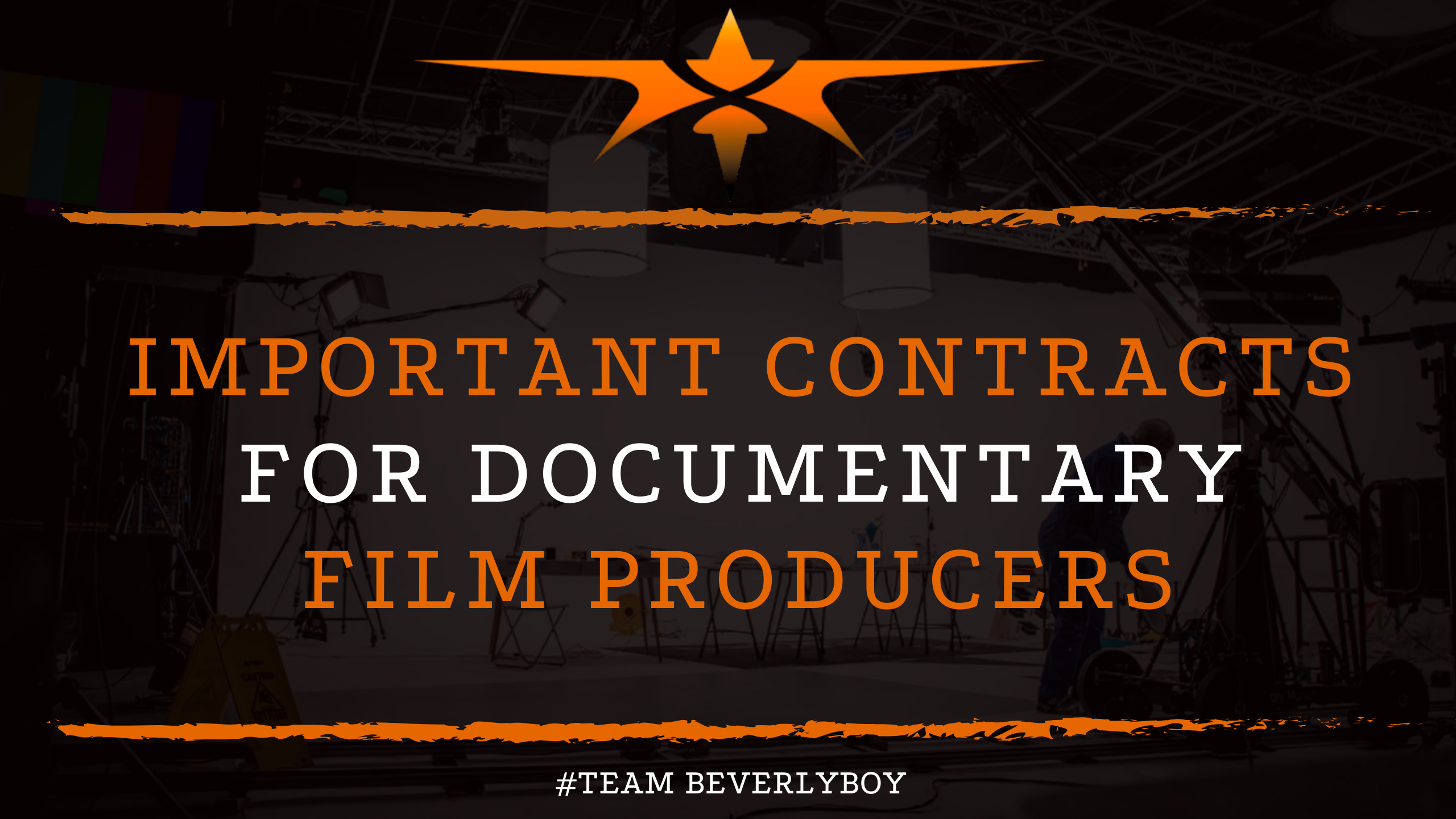 Important Contracts for Documentary Film Producers
As an independent film producer you spend a lot of time establishing the appropriate paper trail that is required to prove that you performed due diligence in every aspect of your research and production filmmaking. From the earliest inception of an idea to produce a documentary, through the final stages of distribution, the most important contracts for documentary film producers to have on hand include those relative to things like copyright licensing, talent release forms, crew deal memos, and location contracts.
To help you prepare and to be sure you can claim a clean chain of title for your documentary film? We've put together a list of the most important contracts for documentary film producers to consider.
1. Talent Release Forms
Anyone that you film will need to sign a talent release. Not only will the talent release provide you the right to film the individual but also the right to use the footage in your final documentary.
The talent release should include pertinent details about the people you film. Information about your film including the title and dates that filming will take place.
And a clause that relinquishes rights to the performance or interviews that you film so that you can use them in your final cut.
2. Location Release Forms
Probably some of the most important contracts for documentary film production are the location release forms. Your distributor will look for these to ensure that you had the right to film on location and that you haven't violated any privacy rights.
Or otherwise impeded on anyone's property. You should also include a copy of your location agreement and any lease or rental forms with you as well.
In addition to these forms you might also include a poster style release form that can be posted in public places while you're filming. This way, should someone enter or exit the frame while you're filming.
You can state that you provided proper public notice that you would be filming in the area. For many situations, this will alleviate any potential claims against privacy provisions particularly in public areas.
3. Background Release Forms
Does your documentary include any extras or background talent? You'll need to have each of them sign a background release allowing you to use the footage that contacts their image within your film.
Without properly signed background release forms you could find yourself facing legal challenges if you use footage that you captured as part of your documentary film production.
4. Crew Deal Memos
At each stage of production you're going to work out specific deals with your cast and crew. Make sure that you have signed crew deal memos that dictate the terms of the agreement.
Whether there will be any use of volunteer services. And other pertinent information that may need to be covered.
5. Life Rights Agreements
Finally, contracts for documentary film production will often include the acquisition of life-rights or the rights to use details from someone's personal background.
If you've acquired the right to include someone's story in your production, you should have a contract that dictates this agreement and which is signed by whomever granted you those rights.

Keeping all of the important film contracts for documentary film production. In order will be vital to your continued execution of the production process as well as to the later distribution of your film.