What is a Matte Artist & What Job Do they Do on Set?
The Matte Artist or Matte Painter is responsible for producing animation for film that are painted representations of background landscapes, scenes, sets or essentially any other element that is difficult or impossible to film. Most of today's matte painting is not actually done with paint, but rather digitally. Using various software tools and techniques matte artists digitally produce backgrounds that seamlessly replace live-action elements.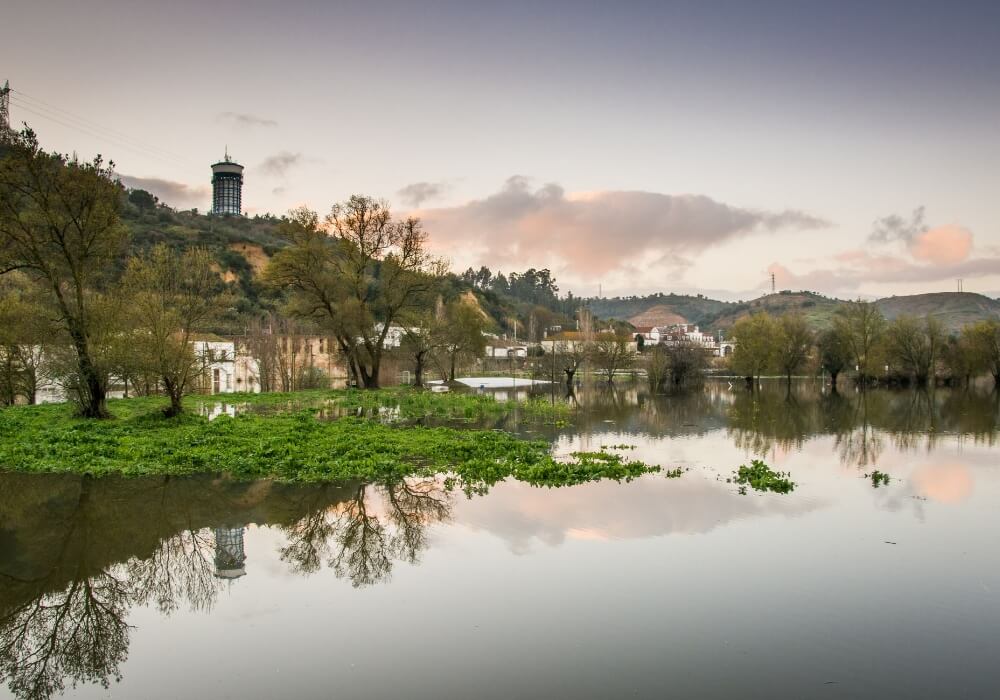 Most matte artists have a background in fine art, animation or a similar field. This creative role requires a strong understanding of 3D effects. Using 3D imaging, and painting techniques or projection techniques, matte artists enhance designs in a way that results in environments that appear visually realistic or downright beyond extravagant.
Matte Artist Responsibilities
The Matte Artist is responsible for digitally producing interior or exterior environments that could not otherwise be visited for filming or are difficult to create in other manners. Today, most matte artists are actually "digital matte artists" as they work with digital production techniques and tools rather than traditional paint. Matte artists essentially are involved in the creation of the environment for the film.
Matte artists are often brought into the production during the very early stages of pre-production so that they can work up sketches and early concepts that help the art director and the film director to get the dialogue started.
Digital matte artists or digital matte painters (DMPs) work with other members of the visual effects team during post-production to digitally perfect the look of the environment.
A World Otherwise Impossible
DMPs produce artificially perfect environments using various techniques including photograph integration, digital painting, editing, 3D rendering, and various other methods. The result is a virtual set that would be hard, or downright impossible, to film in the real world.
These artists have a strong understanding of composition and color. They understand lighting and the impact that various forms of lighting will have on the environment.
Matte artists are proficient in a wide range of digital composition programs and may use a wide range of software programs throughout their careers. Technological proficiency and flexibility are vital to this position as each project is likely to have a vastly different scope and creative vision.
Matte Artist Skills
Matte artists must have core skills in digital art production and a keen eye for detail. The type or style of art that the artist must have depends largely on the production scope and the creative intentions of the film producers, film director, and the art director.
Because matte artists work with those on the visual effects team as well as the director, producer, and other members of the film crew, they must have strong communication skills and the ability to explain and/or show their creative ideas in a way that is easy to understand by a diverse subset of film crew members.
A Balance of Two Worlds
DMPs must have a strong working knowledge of various types of photo editing and digital painting tools in order to produce the captivating environments that moviegoers and film viewers have grown to love. Adobe Photoshop and various other programs are used on a regular basis to produce digital paintings using pressure-sensitive pens and graphic tablets rather than paintbrush and canvas.
For a matte painter that is accustomed to the old techniques of the trade, transferring to a digital production can be challenging, but certainly not impossible. Strong graphic design skills will help the matte artist to perfect the look.
In addition to the above skills, digital matte artists must also possess the following skills:
Strong communication skills and the ability to relay creative insight to several crew members.
Strong digital art creation skills with the ability to render images that appear realistically perfect using various software techniques and tools.
Background in fine art or similar educational program in which basic concepts in drawing, sculpting, painting, and similar techniques are gained.
3-D modeling experience.
Animation experience; specifically, the ability to produce computer animations using various software programs.
Patience and the ability to work well under pressure.
Perseverance to continue pushing through even the most difficult projects without giving up.
Motivation to work independently for long hours with little input at times.
Knowledge of computer graphics rendering technology and the ability to produce various textures and finishes digitally.
SEE OTHER TOP FILM CREW POSITIONS HERE: