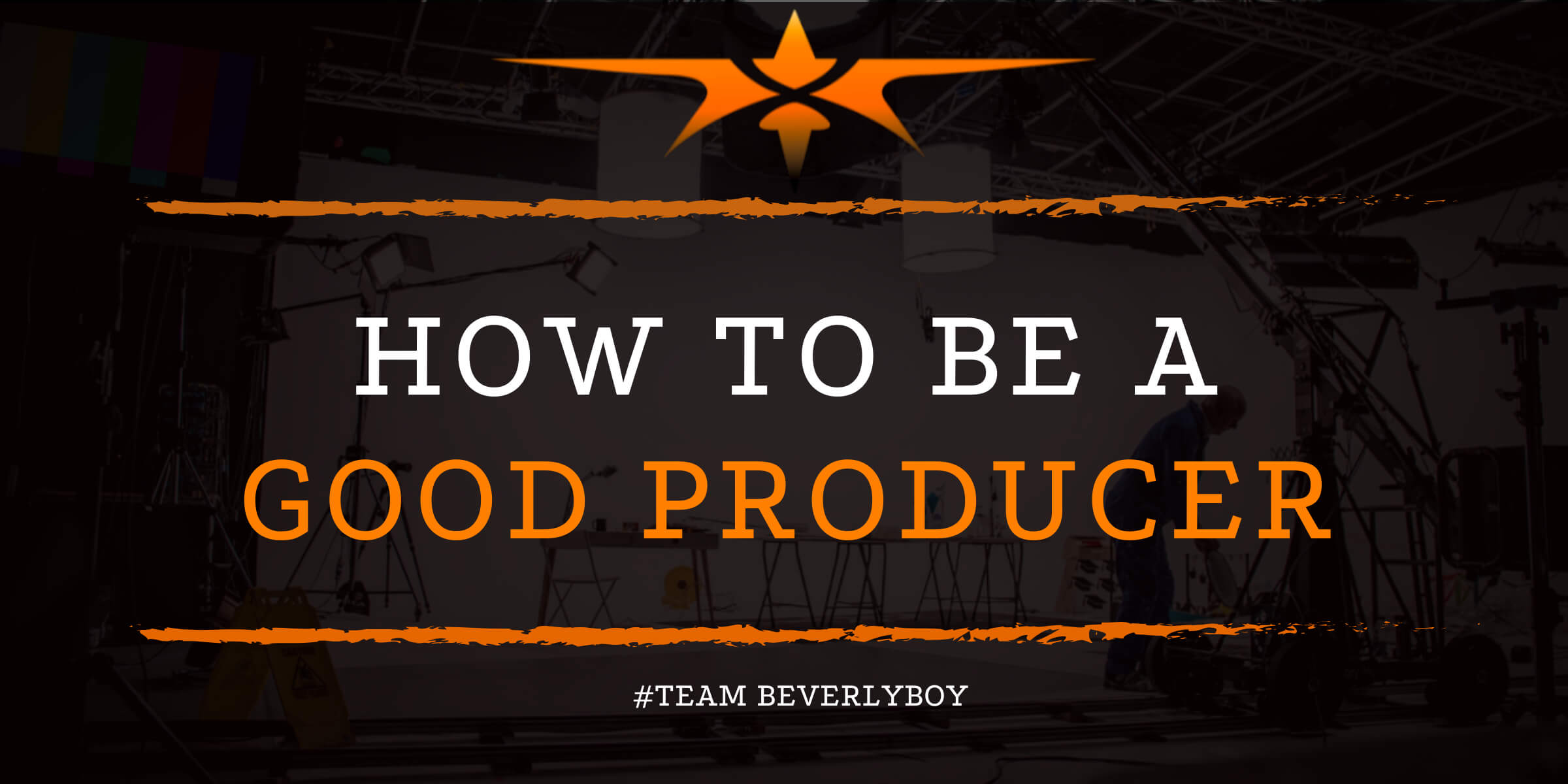 How to Be a Good Producer
Video production is an extremely competitive industry, and video producers are the first to be recognized for success within the field. However, learning how to be a good producer that stands out in the extremely competitive environment that you work in can be challenging. There's a lot that stands between becoming a producer and actually learning how to be a good producer. Let's take a look at what it takes to succeed in this competitive film production role.
Collaborate Well With Others
A huge part of becoming an excellent video producer is collaboration. Much of the role requires collaboration with clients, other members of the film crew, talent and cast, as well as those that are not directly connected to the project in any way.
Film producers connect with basically the entire team and are responsible for collaborating with the production assistant, the client, the creative agency, and many others throughout the process.
A great producer will choose the clients, and the crew that they work with, carefully. They're generally responsible for calling most of the important shots for the production, so they've got to have strong confidence in their ability to collaborate effectively with the team.
Keen Ability to Stay on Task & Time
Learning how to be a good producer is largely about learning how to appropriately budget your time and schedule a shoot as well as the post-production services required to prepare the video into a finished product.
Practice makes perfect when it comes to scheduling and estimating the amount of time that each stage and element of a production will take. The more you do, the better you should get!
Deadlines are important, especially when it comes to deliverables for your client. Not only does your client expect the deliverables to be received on time, timely scheduling is equally important down the line as when things begin to fall behind schedule it's easy for the entire project to suffer.
Producers must make sure that deadlines all deadlines are met to ensure the entire production stays on schedule from script writing to editing. This too will require a lot of collaboration.
Forward Thinking Attitude
As you focus on becoming a good producer, extremely tight schedules across a variety of different verticals and with many working parts will become your day-to-day operations.
Organization is vital! So is a forward thinking attitude. Great producers know to stay one step ahead of the production and they're always thinking ahead.
In fact, many great film producers have an underlying ability to anticipate upcoming unknown situations before they actually happen – call in intuition if you will.
If you really want to know how to be a good producer, you'll have to learn how to be organized – always! The best film producers are able to efficiently keep schedules, crew members, and everything related to the production organized.
They're responsible for maintaining a lot of different variables and should know how to keep location agreements, timelines, crew details, and a variety of other details together in their minds.
They certainly can't afford to wait until the day of the shoot to realize they forgot something, missed an important detail, or otherwise failed to think ahead.
Keep Learning & Improving
Knowing how to be a good producer is something that is learned over many years of working in the production industry. It's important to keep learning, always, because the film industry is ever-changing.
New equipment, technologies, and information is frequently coming to light. A great video producer stays abreast of the latest technology and industry related editing or techniques.
As you keep learning and aiming to improve your skills, you'll find that you're learning more and more about how to be a good producer.
Essentially, great video producers are hard workers, with the stamina and strength to work long hours while keeping things hyper organized and prepared for the rest of the crew.