The Benefits of Using
Video Drop Kits
Video drop kits represent the latest technology offered by major production companies to streamline video production processes without risking the health or safety of the production crew or on-camera talent involved in the shoot. Video drop kits provide a no-touch means of capturing high-quality video content including interviews, customer testimonials, and various other forms of A-roll.
While there are several benefits to using video drop kits, the primary benefit of note is related to the safety of this equipment. Video drop kits provide quality results while maintaining all appropriate social distancing and CDC health procedures.
Contactless Video Production
When you order a video drop kit, the result is a contactless video production system delivered to your home, office, or studio for use. Contactless video production allows you to capture your talent without placing them in a close, confined area with camera crew or production crew members that may carry the coronavirus. Your drop kit is designed to allow for the entire production to take place without a technician or camera operator in the room.
Your camera system and all components are ready for immediate use upon delivery. Contactless video production means our technician deploys your equipment into the necessary area for your shoot and prepares the unit for filming. Remote transmission between the operator and the camera equipment allows for contactless zoom, pan, tilt and exposure adjustments without entry to the filming area. The result is safe, contactless production and completely professional quality footage.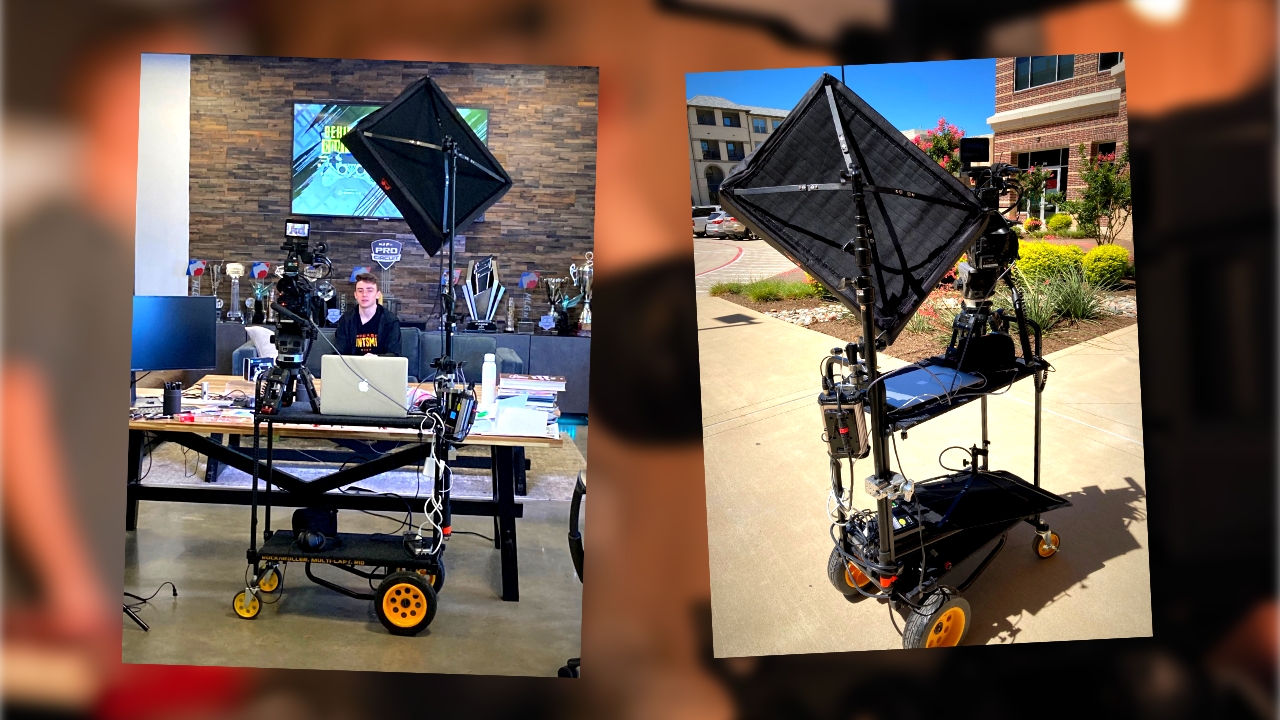 Camera System Deployment
Camera deployment is fast and simple with a video drop kit. The camera system is delivered in tact ready to operate. A rolling cart feature makes moving the camera, lighting and appropriate equipment to the film area quick and easy. Depending on the additional equipment that you may use alongside your video drop kit, setup should take just a few minutes. Our camera system deployment is designed to accommodate at-home or in-office productions with the understanding that the recipient is often the talent that will also be speaking in front of the camera.
Safe camera system deployment means you or your staff that are involved in the production don't have to worry about any face-to-face interactions with our crew. Video drop kits are deployed ready for use and pre-sterilized to ensure minimal risk of COVID transmission.
Mobile Shooting Kits
Video drop kits make mobile video production quick and easy. Mobile shooting kits that are delivered to your location for use reduce the need to venture out to an area where maintaining social distance may be challenging or downright impossible. Instead, we deliver sterilized mobile shooting kits right to your desired location and a camera technician can operate the unit from another room for completely contactless interviews in an entirely professional production process.
Mobile shooting kits from Beverly Boy Productions provide high-quality production equipment on demand. Broadcast quality content capture can take place in your home or office without a camera crew being involved. Everything you need is included including camera, lenses, lighting, and sound equipment for your professional quality production.
Add-on features including teleprompters and various other equipment is also available. Video drop kits are remote controlled to provide exposure control and real-time adjustments to camera equipment without requiring a camera operator to enter the area. Your safety is a top priority!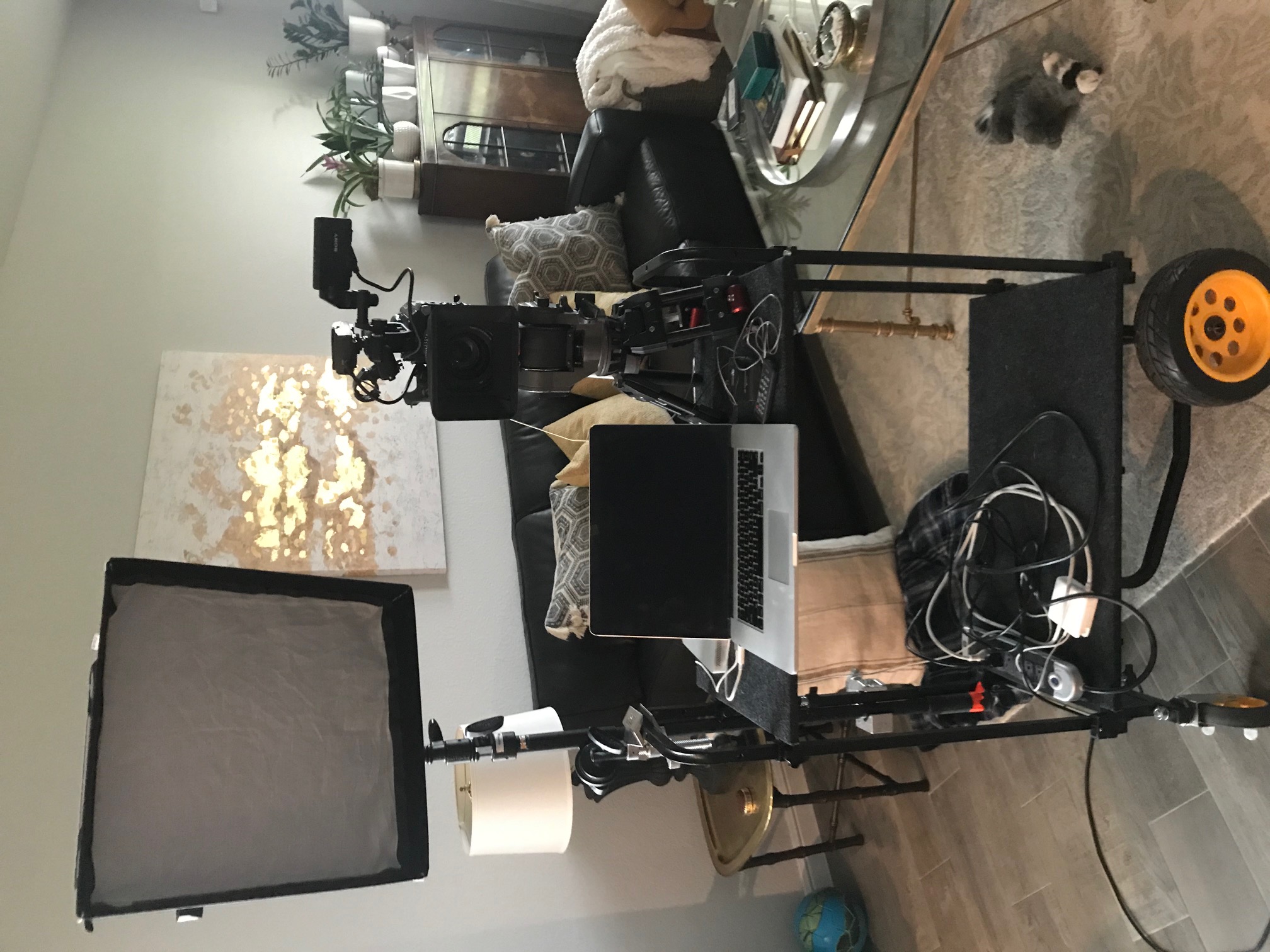 Drop Kit Technician
A drop kit technician makes capturing professional quality footage possible without any face-to-face or same room contact needed. The use of video drop kits represents an entirely safe way of producing top quality videos for your brand. Our drop kit technician will operate the gear from a remote connection where they can control the camera, lighting, and audio equipment as needed without entering the area where your talent is in front of the camera. Everything is managed remotely while the technician works closely with the producer via phone or digital meeting call.
If you're trying to maintain safety and social distancing in these uncertain times, video drop kits represent the safest opportunity for professional, high-grade video production without worry. Call Beverly Boy Productions today to learn more about our video drop kits and the benefits of producing quality video content without the risk for your business.