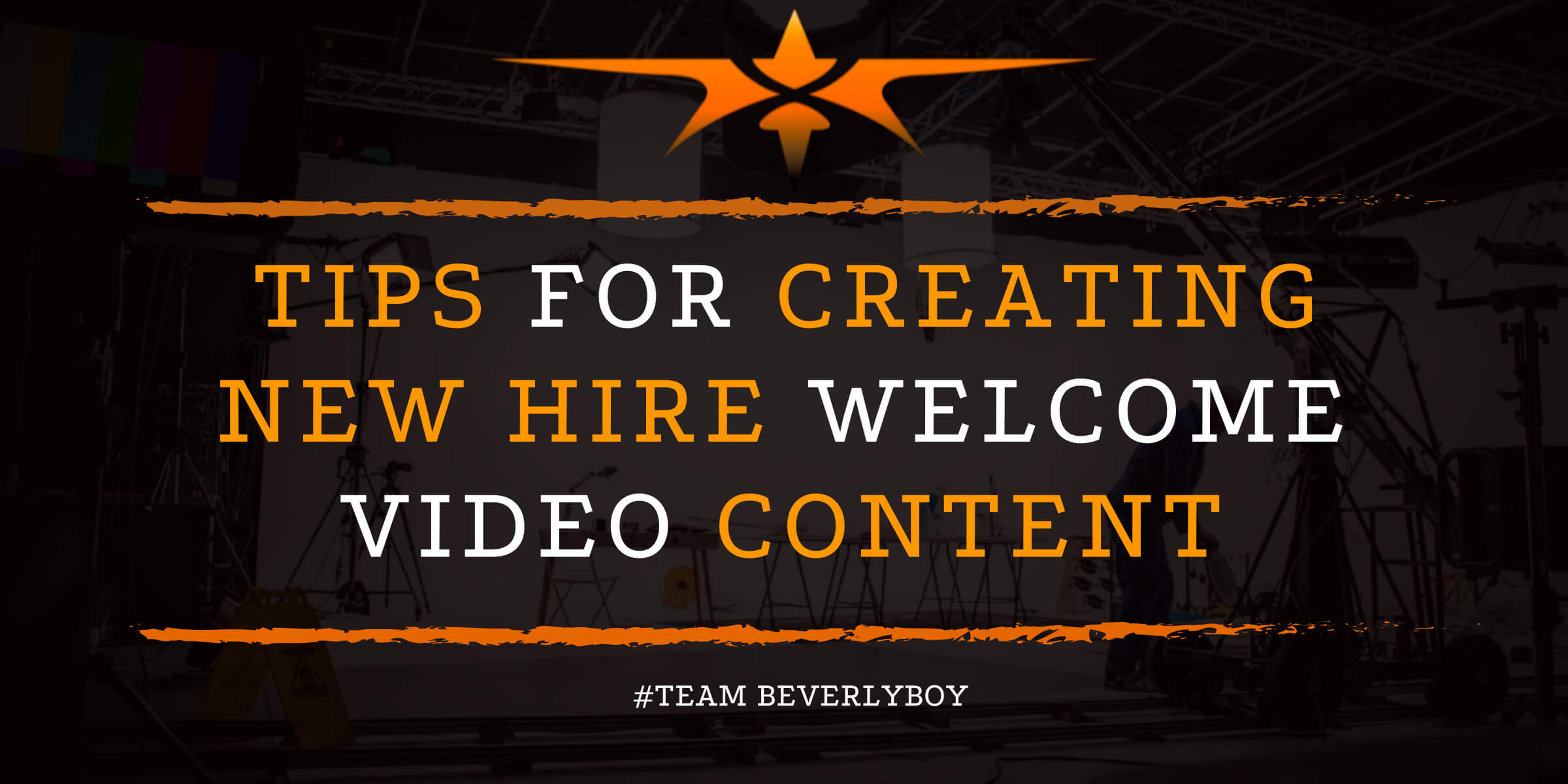 Tips for Creating New Hire Welcome Video Content
Video is quickly becoming the most popular form of introducing team members to one another when a newly hired employee comes to work. In fact, many businesses now use a new hire welcome video to connect newly hired employees with their teammates virtually and on their own time. While the typical interview format can work to deliver team details to new hires, the best new hire welcome video content is more engaging and dynamic than a standard interview. Here's what you need to do.
Book your New Hire Welcome Video Now!
1. Ask Team Members to Explain their Roles
Especially if you're hiring team members to fill similar roles, having your existing team members explain what they do in their role at work and how their work contributions help the rest of the team can be highly effective. Follow team members with the video camera for the day to see how their roles play out day-to-day. This can help others understand the role and how it impacts the bigger picture.
2. Highlight Achievements
New hire welcome video content that showcases team achievements and the impact that those achievements have on the business represents a great way to get newly hired team members excited about their part in the job. Consider showcasing team awards, honors, and other forms of team appreciation into the video as well.
3. Tell a Story
New hire welcome video content that tells the story of your business and showcases how the newly hired employee will engage in and become part of the story is almost certainly more exciting than a typical, interview formatted video. Encourage existing team members to share their stories and help to build up a sense of curiosity around the new position that this employee is to engage in.
4. Showcase Corporate Culture
A great new hire welcome video will incorporate the corporate mission and values into the content to help newly hired and onboarding employees get a feel for the corporate culture that they will now be a part of. This type of content also helps the new employee to begin to transition into their new role and feel at ease in the culture of the workplace. Even tiny details, like showcasing what people where to work and how they interact at work, will help a new employee to understand his or her place and how to mesh in the new environment.
5. Provide Tours
Not just office or corporate location tours, but team tours! New hire welcome video content that provides helpful campus tours and engaging team tours will help newly hired employees to feel more at ease on their first day. Showcasing team members and offering introductions to key members of the office or organization allows newly hired employees to see a familiar face (or a few) when they come to work on their first day. Consider providing on-location tours that include meeting key team members throughout the tour in a casual way. Share team member names on the spot via video — this way the new hire will have a list of the top people in the office, their names, and details — and they won't have to ask someone's name a second time if they forget, they can just watch the video again!
Ready to create new hire welcome video content that will engage your newly hired employees and have them immediately feel at ease with their new role? Give Beverly Boy Productions a call today!
Book your New Hire Welcome Video Now!