Video Production for Eating Disorder Clinics
According to the National Association of Anorexia Nervosa and Associated Disorders, eating disorders impact at least 9% of the population worldwide making eating disorders the second most deadly mental illness right behind opioid use disorders, and resulting in 10,200 deaths each year or one every 52 minutes. Eating disorder clinics, therefore, have no shortage of patients. The eating disorder clinics industry represents a $1 billion dollar market that includes 488 practices that provide both inpatient and outpatient treatment for bulimia, anorexia, overeating, and other eating disorders. Video Production for Eating Disorder Clinics largely focuses on building up audience understanding of eating disorders and the potential complications and treatments that are available, delivering key insights about eating disorder clinics & treatment communities, and offering training to employees that provide patient care inside eating disorder clinics throughout the country.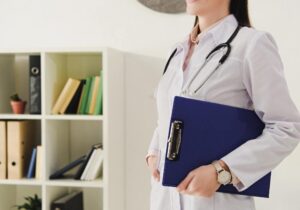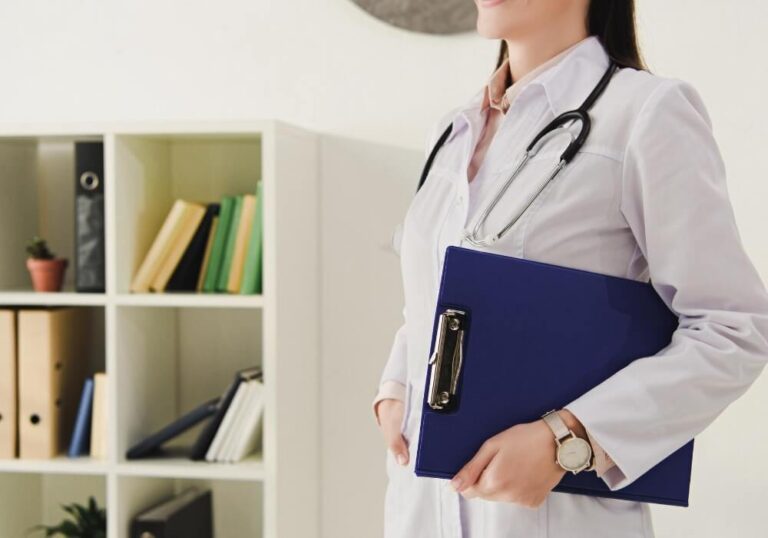 Eating disorders cost the economy an estimated $64.7 billion dollars every year in lost wages, poor health, and various other negative impacts caused by this potentially deadly mental health condition. Eating disorder clinics provide expert care for patients that are suffering from eating disorders to facilitate healing and long-term improvements in overall health and care.
Get an Eating Disorder Clinic Video Quote!
At Beverly Boy Productions we provide many different expert video production services for eating disorder clinics with a focus on improving consumer awareness of eating disorders and diseases, building audience trust in the treatment options offered by clinics, and improving commitment to care. We also provide training video production for eating disorder clinics to assist in training newly hired employees in eating disorder clinics to mitigate resource loss and improve training outcomes across the line.
Promotional Videos for Eating Disorder Clinics
Promotional Video Production for Eating Disorder Clinics includes an array of opportunities in sharing details around the various disorders, treatment options, and care provisions that a clinic provides for patients who struggle with eating disorders such as anorexia, bulimia, or overeating. Promotional videos are created to empathize with prospective patients and reflect the clinic's unique understanding of patient needs in order to pique interest and convey a message of hope & help to the audience.
Most promotional videos are based on storytelling in which a connection is created between the prospect and the clinic in order to generate leads, increase the likelihood of an admission, and ultimately drive revenue for the brand. When producing promo videos, it's important to think about relationships, and connecting with prospective clients over selling. Soothing, engaging content that educates viewers without pushing a sale is almost always superior to a hard sell.
Marketing Videos for Eating Disorder Clinics
Marketing videos play an important role in boosting client awareness, building up patient leads, and encouraging conversions for your eating disorder clinic. In fact, marketing Video Production for Eating Disorder Clinics can have many key benefits for the business including:
– Effectively reducing complex topics into easy to follow and understand messages.
– Boosting audience awareness of conditions, treatment options, & care.
– Improving audience interest in facility offerings, special events, or services.
– Creating a mindset of hope & happiness among consumers that leads to increased leads.
– Generating revenue through appointments, admissions, and sales that represent the clinic or the brand.
More than half of all marketing professionals state that video provides the best ROI of any style or type of marketing content, and achieves revenue growth 49% faster than non-video marketing efforts. Why wouldn't you want to consider this opportunity to grow your eating disorder clinic and expand your brand?
Training Videos for Eating Disorder Clinics
As an eating disorder clinic there are a lot of working parts to providing care for patients that come into your center for help. There's also the likelihood of a relatively high turnover rate which is common for many medical providers and industry professionals. Training videos can help!
Training Video Production for Eating Disorder Clinics can:
– Reduce total training costs by providing a one-and-done training solution that can be used over-and-over again.
– Improve training outcomes by boosting knowledge retention and improving employee productivity.
– Generate consistent training outcomes while providing leaders with a measurable training program that they can trust.
– Mitigate training struggles by making training easily available & accessible, anytime, anywhere.
A study of learning and development professionals found that 88% of companies are already utilizing some kind of video-based training and that 70% of businesses plan to create a blended training delivery in which video and in-person training or written training is provided. Are you planning on introducing video-based training into your eating disorder clinic?
Interview Videos for Eating Disorder Clinics
As an eating disorder clinic, providing expert advice and proving that you have the experience and niche-specific knowledge to do so is key to growing your business and filling your clinic with patients. Interview videos that share the unique insights of your providers, practitioners, and the staff behind your clinic can boost audience commitment and confidence in your treatment team and the services that you provide.
Get An Eating Disorder Clinic Video Quote!
Interview videos for eating disorder clinics are a great way to build up audience trust in your clinic and to generate additional incoming leads which you can convert into paying patients that support your brand. This, and the many other professional services in Video Production for Eating Disorder Clinics are essential to growing your clinic, increasing patient access to treatment, and generating a positive ROI for your brand. Beverly Boy Productions can help!