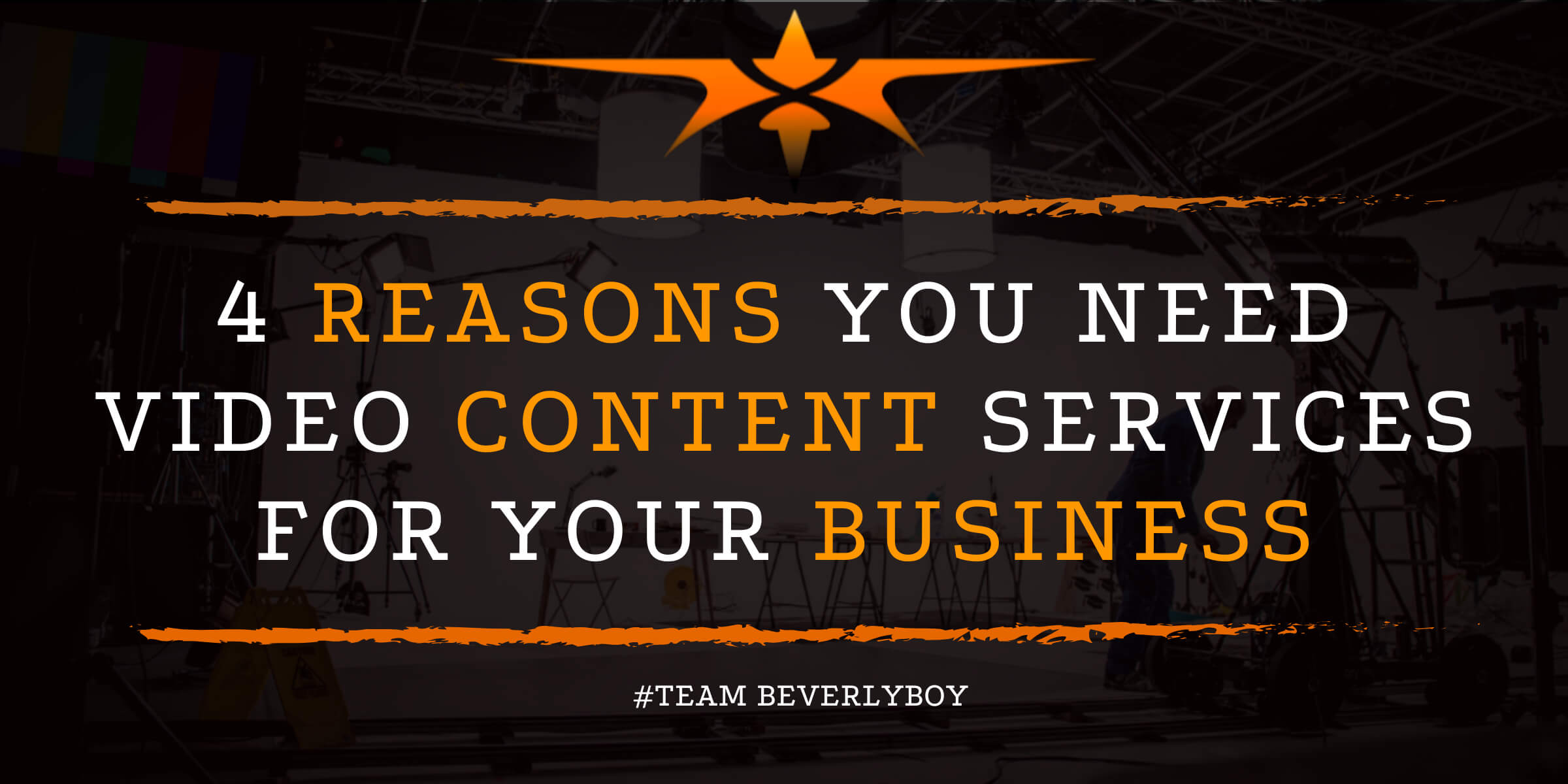 4 Reasons You Need Video Content Services for Your Business
Video is quickly becoming the most popular form of content online and has the power to increase your business conversions, website traffic, and trust among consumers. More than 85% of businesses believe that video is a valuable addition that provides excellent ROI. Adding video content services to your repertoire is one of the most valuable additions a business can make to their marketing spend. Follow along as we outline some reasons that you should consider video content services for your business.
Book Your Video Content Services Here!
Build Trust Among Consumers
Video builds trust — period! If you're running an e-commerce business or any other business for that matter, video can be used to quickly build trust among your audience. When you add video content services that include video testimonials and case studies for your business, you can expect consumers to have more trust in your brand. Promotional videos can also build trust as you show consumers the value behind your products and services.
Engage ALL Types of Buyers
People are turning to video more and more. Even those who are lazy to search online will search for a video and watch what they want to learn or better understand. Recent studies have proven that YouTube "How To" Video searches are not only up by 70% but that they continue to grow exponentially year over year. The creation of video content puts your business in the running to compete with the more than 5 billion hours of YouTube videos that are consumed on a daily basis! Even buyers that may not want to research written details of your products or services will watch a video!
Higher Conversions
The addition of video content services for your business is almost certain to add to your conversions. Video has the power to increase conversions in several different ways. The effectiveness of the video content services will play a key role in the ability of that content to boost your conversions or sales. This is why we recommend hiring a professional to provide video content services for you. Beverly Boy Productions can help you out if you're ready? Meanwhile, here's how video increases your conversions:
● Video can boost email click-through rates increasing the frequency that people click and open your emails.
● 74% of consumers that watch a product video report purchasing the product after the video. Therefore video increases your sales.
● Video also increases the ability of your website to rank in Google and generate traffic. This is yet another way that video increases conversions.
Mobile Use Preference
The use of video on mobile devices is more widely accepted than ever before. 90% of consumers report using their cell phones to watch video content. When you increase video content services into your business marketing you are providing consumers the exact experience they are looking for and you can increase mobile page views of your website by as much as 250%. As your audience grows, so too will your conversions!
We can't wait to help you create professional videos for your business. Contact Beverly Boy Productions for video content services that will take your brand to the next level.
Book your Video Content Services Here!