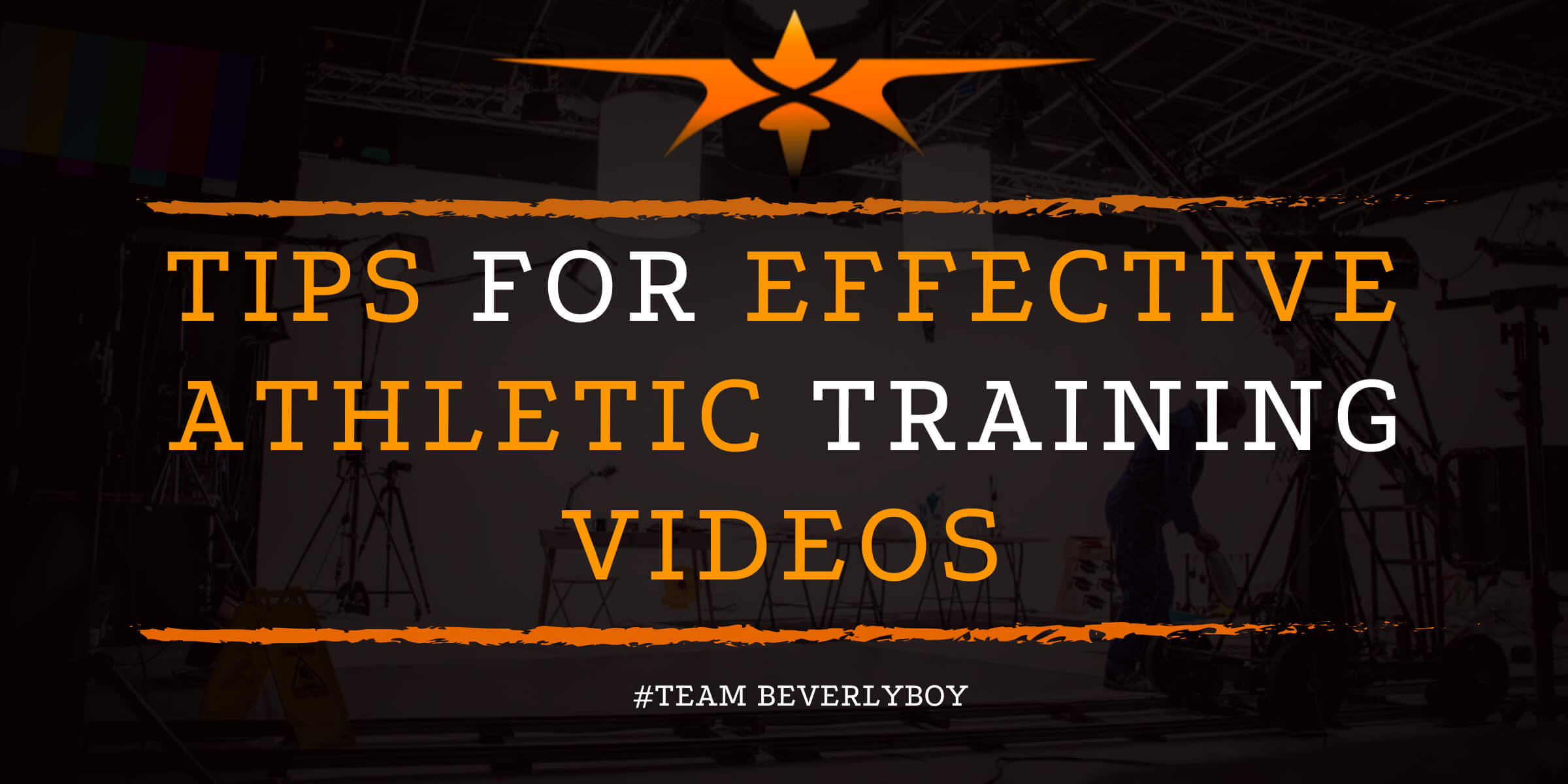 Tips for Effective Athletic Training Videos
Trying anything new has its ups and downs. You may worry for a bit and have concerns about the unknown or the known risks. Anytime you shift from one format to another there are sure to be concerned. Like shifting from in-person athletic training to virtual, on-demand athletic training videos as the core delivery of your training — there are certain to be risks and worries. But, COVID-19 has made it important to find new ways to deliver core training, both in-person and virtually. You can successfully produce effective athletic training videos for your audience — here's what the pros say.
Book your Athletic Training Video Here!
Understand the Various Production Stages
First, even if you hire a professional to help you produce athletic training videos, it's a good idea to learn about the various production stages. This way you'll be able to provide input throughout the duration of the project and you'll be properly informed at each stage. Knowing what steps can be performed at each stage of the process helps you to be most efficient in working with your team. Here's how it works:
● Pre-production: This is the stage that involves reference gathering, video scripting, and storyboarding. This is when the production team will gather details about your needs and the type of athletic training videos you wish to make. They'll also begin devising a plan for the video training series.
● Production: This is the stage that involves filming the shoot. During production, all footage is captured for the athletic training videos and any supporting B-roll that will showcase other scenes or scenarios. Your production team will produce your video content with appropriate lighting and audio.
● Post-production: This is where any editing and finalization of the athletic training videos will come into play. Your production crew will manipulate all of the footage captured to produce the athletic training videos in a way that is most engaging, and exciting for your audience. Music and graphics are added at this time.
Quick Tips for Success
Now that you know what to expect with athletic training videos and the production team, what can you do to make sure your videos are successful?
Check out these tips:
● Before hiring a professional, consider basic concepts like what exercise you'll film, what topics you want to be covered, and when or where to film. This way you can provide these details or ideas to your production crew later.
● Discuss the storyline with your production crew in advance. If you don't have a storyline for the athletic training videos that you intend to create, discuss with the production crew the idea of producing a script and storyline for you.
● Consider where you'll distribute the content before it is produced. Your film crew may want to record in a different format or to produce a final edit that is formatted differently if you'll distribute the content on Youtube rather than your website or if you intend to have it available in an App rather than on your website.
● Carefully plan the progression of the athletic training videos and the way the series will play out for your audience — remember that your production crew may now know fully how your athletic season works — be prepared to help them see the full picture.
Ready to create athletic training videos that will advance your team to the next level? Give Beverly Boy Productions a call today! We'll help you get started with top quality video content for your team!
Book your Athletic Training Video Now!