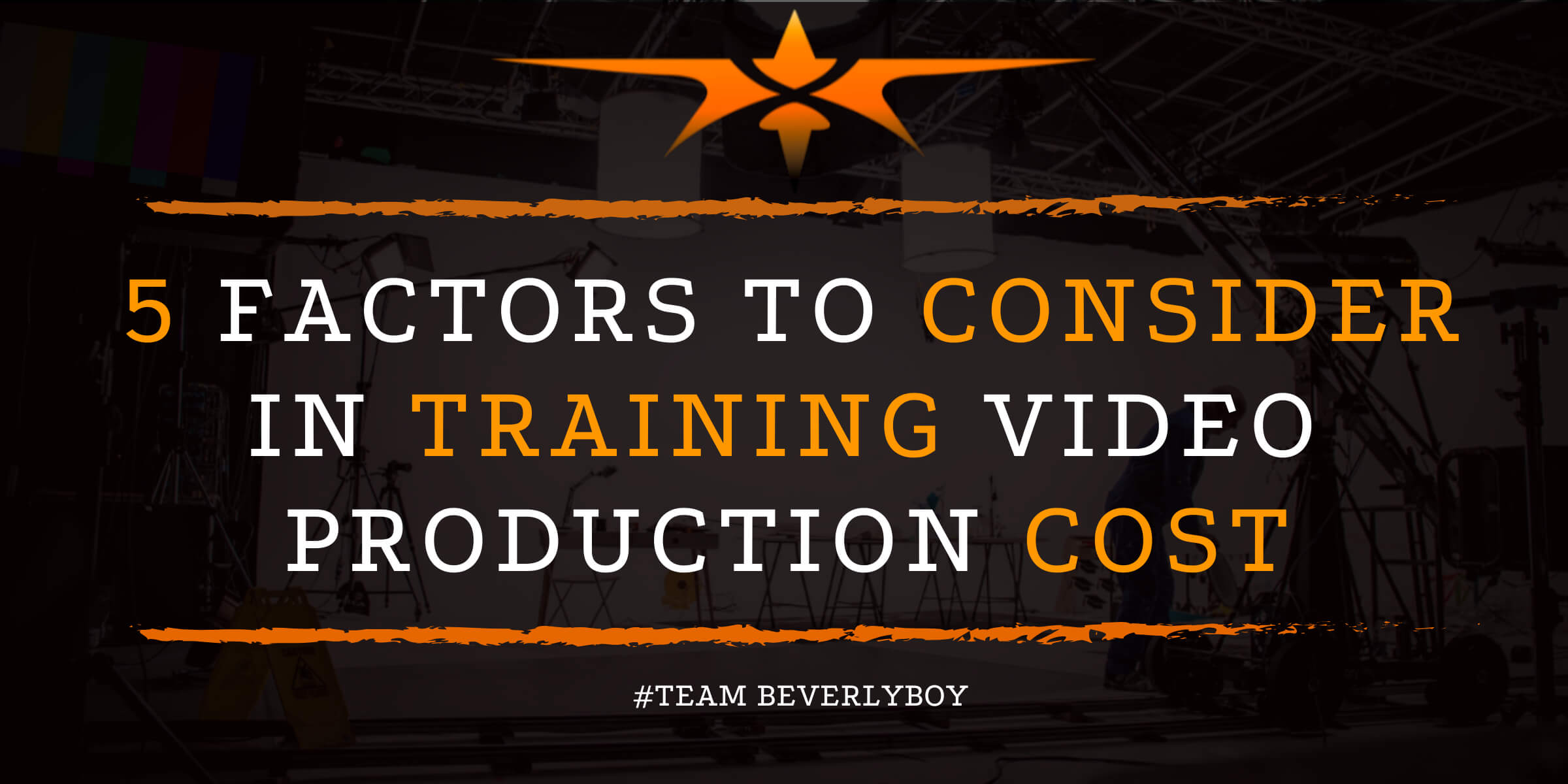 5 Factors to Consider in Training Video Production Cost
The production of interactive training videos that can teach and train your staff or students to achieve course goals is a vital element to any educational program, but what does training video production cost?
This is a common question that we hear quite a lot from prospective clients that are deeply interested in the idea of producing training videos but unsure about the price and whether they can afford such a project. Several factors come into play in determining the total potential expenses involved in training video production cost. We're breaking down the top 5 influencers of training video production cost.
Book Your Training Video Here!
1. Level of Interactivity
There are interactive training videos that simply lay out the storyline and show the viewing audience what happens with each scenario and then there are training videos that allow the viewer to pick and choose how they interact, what scenarios play out, and how to move forward with the training experience.
The level of interactivity that is incorporated into your training video will play a significant role in the total cost of production. The addition of modules that allow the individual to access individual training, quizzes, tests, and games that directly relate to the video series will increase the total cost of production but the interactive opportunities have been shown to keep audience members engaged and interested which results in more learning.
2. Storyboarding and Script
The script does not necessarily have to be produced by a professional, but a professional scriptwriter will help you to keep your audience engaged and interested in the training video series.
When creating the script and the associated storyboard for a training video, professionals know how to tie in the appropriate scenes, shoot schedules, and management elements to ensure the audience is engaged, learning, and interacting throughout. A properly formatted script and storyboard, although it will add to the total cost of training video production, should actually save time in the long run which has the power to reduce costs more than to add.
3. Shoot Location
The number of shoot locations and the actual area that is used will figure into the training video production cost. A location far away will require film crew members to travel and potentially pay for hotels or lodging if the shoot cannot be completed in a single day. Multiple location shoots will require multiple setups and breakdowns which will further add to the cost of producing the tutorial video.
4. Talent & Cast
Does your training video require special talent? The addition of professional actors, while a good thing, can add to the total training video production cost that can vary greatly based on these influences. Professional actors have the power to deliver key safety training, but this cost may not have been expected initially. Likewise, actors can be used to add a level of dramatization that will keep your audience interested — again, a cost that you may not have initially anticipated but that is well worth the expense.
5. Editing Needs
Not just the individual editing needs but the number of revisions or reshoots that are ordered to bring the finished project to life will play a role in the total cost to produce a training video. The editor will base the cost on a set number of days that they anticipate they will spend editing your video. More days will require more of a budget infusion. Likewise, more revisions can also add to the final editing costs.
Need to know more about training video production cost? Give Beverly Boy Productions a call for a no-obligation quote on your training video concept.
Get Your Training Video quote now!
Here is an example of a training video produced by Team Beverly Boy: