Make a Company Profile Video in Boston
Are you a passionate Boston business owner that's proud of the solutions you provide to your customers and the products or services sold by your brand? If you're excited about your company and all it has to offer, you should be sharing that excitement with your audience. Nothing says "this is who we are and what we do" better than a company profile video. The decision to make a company profile video in Boston that shares the most valuable details of your business with customers, prospects, employees and the community represents an important addition to any marketing campaign.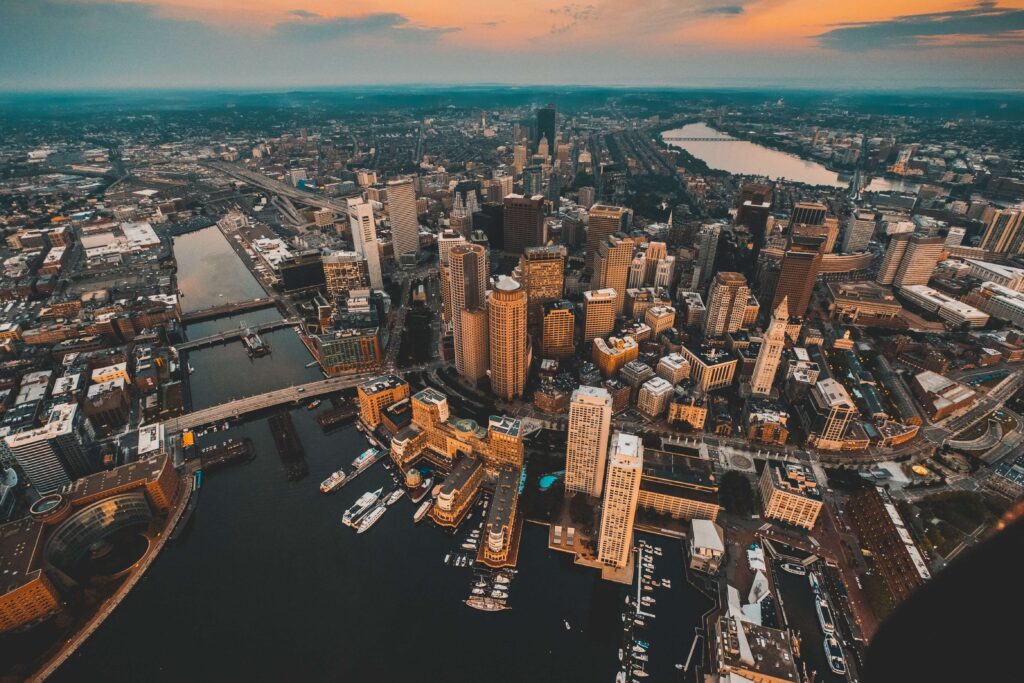 Get a Boston profile video quote here!
What is a Company Profile Video?
Company profile videos engage consumers through interview-driven video content.
Which showcases who you are, what your business does, who you help and why consumers should trust in your brand.
Think of it as your brand's very own personal story complete with interviews and supporting footage that presents your business in an attention grabbing manner.
The typical corporate profile video is usually between 1 and 2 minutes in total length. It combines a mix of engaging footage and authentic one-on-one or similar style interviews.
Which answer common questions such as:
What is your business?

W

h

en did your business start?

How did your business start?

Why is your business important to the community?

Who do you help?

How do you help?

What services do you provide?

What is your vision, mission statement, and core values?
Your Choices
The style of the company profile video, and how the messaging is delivered, will depend on your business. As well as on the professional film crew you hire to film your Boston company profile.
Engage Customers & Humanize Your Brand
Customers are more interested in video than ever before. In fact, most viewers admit that they are more likely to purchase a product or service after they see a video representing the brand.
A personalized, company profile video will engage customers while delivering your brand's story. In such a way that your audience can resonate with and relate to.
Best Foot Forward
This case-style style video uses the story of your company, and memorable details that represent your brand to pitch the important information about your business to the intended audience.
This is especially important for consumers who may not ever have the opportunity to interact with your brand personally.
Especially if your Boston business operates fully online, from a remote environment, or is otherwise inaccessible by many.
Offer Solutions that Connect with Customer Needs
Get a Boston profile video quote here!
Company profile videos represent a unique opportunity for your business to build awareness and connect with customers.
A great profile video will share the various benefits and values offered by your business to your audience offering solutions to customer problems and connecting with their individual needs.
This is your opportunity to connect with your audience on a personal level and provide unique value that directly reflects the image of your brand.
Why Should I Make a Company Profile Video in Boston?
Producing a great company profile video in Boston can influence higher conversions, stronger brand awareness, and increased community interaction for your business.
The city of Boston features a plethora of amazing film locations. Ranging from the architectural delights of Boston City Hall or Trinity Church, The Beacon Street Bridge.
And of course there's always filming at Fenway Park or Boston Public Garden.
The Challenges
Of course, filming within the city does present some potential challenges, especially for businesses that come unprepared.
Hiring a professional Boston film crew to help you film your company profile video in the city is key to eliminating the guesswork.
And any potential challenges associated with things like permits, choosing or scheduling a film location, and producing the most amazing video for your brand.
Professional Company Profile Video Production in Boston
Get a Boston profile video quote here!
At Beverly Boy Productions, producing company profile videos in Boston is second nature for us.
With more than two decades of experience in corporate profile videos, branded video shoots, and the production of professional quality about us videos.
Our expert film crews know exactly what it takes to make your business shine. Give us a call 617-314-9267 to learn more about filming your company profile video in Boston.
We'll work together to capture amazing interviews and deliver your brand's story to make a lasting impression on your audience.