Frequently Asked Questions Live Streaming Production
Live stream video production facilitates viewer interaction between you or your event and your audience in real time. Whether you're new to live stream video production or this is something you've done before, there are likely several questions you have regarding the process. Check out the frequently asked questions about live streaming production below as we answer the ins and outs of live stream video production and what it means for our clients.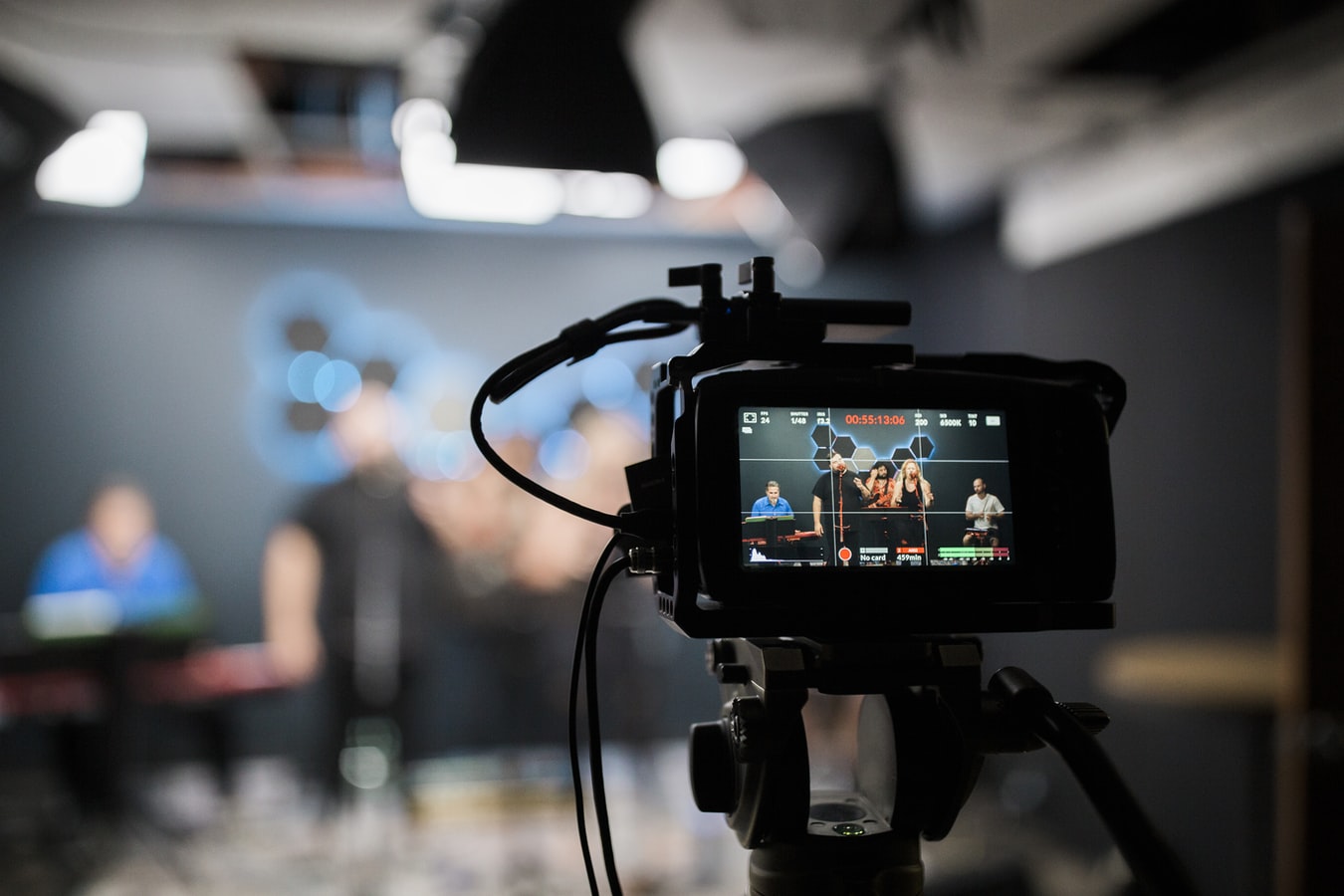 Get a livestream production quote here!
What is Live Stream Video Production & How Does it Work?
Live streaming video production is a relatively new technology that involves the use of real time video content that is delivered over the internet to your audience.
Live streaming is sometimes delivered via social media channels or the content is locked behind a password protected interface where it will be accessible only after payment or login for access occurs. Most live stream is embedded on a website or on social media but it may also be on a live streaming platform.
Businesses often choose to live stream private events via their website or within a password-protected area. Public events are live streamed for as many viewers as possible to see.
Ultimately, the location where the content lives, on multiple platforms and websites, depends largely on the intended audience of the content.
Who Can Watch my Live Stream?
This goes back to the first question, regarding where your live stream content lives. Who can watch your content depends on where you live stream the content and who the intended audience is.
You can live stream content to be viewed on any device by anyone from anywhere in the world. Password protected live stream productions can be delivered to only certain areas by geo-blocked location services that will allow the content to be viewed only by members of a particular country.
Will the Live Stream Production be High Quality?
The quality of the live stream production will depend on the producer and steps taken to achieve quality live stream. Ideally, the quality of the live stream should match the quality of the view for those who are personally a part of the event in-house. Simply said, the live stream should make your audience feel like they are at your event.
Optimal placement of cameras, lighting and audio will facilitate the best live stream experience for your viewing audience. However, it's also important that the live stream video production doesn't get in the way of those who are attending the event or program in person.
To ensure the live stream production doesn't interfere with the in-person viewers, work with a quality video production company that understands the importance of facilitating a quality audience experience for both those in-house and those watching via live-stream.
How Many Cameras will Be Used?
The number of cameras used to capture the live stream production will depend on the event and individual needs of the production. Multiple cameras are preferred to ensure there are various shots to work with to provide the external viewing audience with both ability to watch the content and the reaction of the audience and questions that are asked during the event.
A director can switch between various shots and angles to produce an effect similar to television when the footage is edited on location, in real-time. This also reduces the post-production efforts that take place before uploading on-demand content after the live event.
Can We Stream on More than One Platform?
Technically, yes, you can stream a live feed on more than one platform and some production companies even recommend it.
If you want to live stream on more than one platform, such as Facebook and YouTube and your own Website or some other combination, just discuss this with your live stream production crew beforehand to ensure steps are taken to get the content to each platform appropriately. With planning, many things can be accomplished.
Can We Include Graphics or Music?
If you're wondering whether you can include graphics, such as text overlays or logos or custom call-to-action graphics during the live stream production or if music can be played, again all you have to do is discuss this with your production crew in advance of the event.
Live streaming production can include text graphic overlays that provide your audience with additional details or data relative to the event. Fully-licensed music tracks can also be incorporated into the live stream production with advanced planning and notice.
Just remember, the use of copyrighted music may cause your live stream to be taken down if you're planning on showing the content on Facebook or other social platforms.
What is On-Demand Streaming?
Many businesses choose to not only share their live-stream but to also offer on-demand video that allows those who missed the live production to have access when they are able to watch later on.
On-demand content is viewable after the live production and may be password protected or otherwise locked until the business determines they want to release it to the audience.
How Long Does Live Streaming Production Take to Set Up?
Setting up for a live stream production will generally take several hours ahead of the live event. The production crew will usually spend 3-4 hours setting up the IT elements and preparing the camera system while they work to determine any network issues or other needs in advance of the live event.
Once the cameras have been set and tested, basic tests can be performed with your IT staff to ensure there are no network issues when the live stream begins.
What Can Go Wrong?
A question that nobody really wants to ask, but that everyone should ask, regarding live streaming production is, "What can go wrong," and more importantly, "How will we deal with what does go wrong?"
Many businesses overlook the need to consider the potential for problems or really anything that could go wrong when live streaming. There's no chance to fix the problem and reshoot when you are live streaming so you need to be prepared for the potentially inevitable disasters that may occur while you capture the stream footage. What can go wrong? A lot!
However, working with a professional production crew that has experience in live stream production will help you to achieve success with fewer risks or chances of mishaps along the way.
Power outages, poor lighting conditions, and even limited audio can happen, but a professional production crew will be prepared to face those challenges, overcome the troubles and get back on track with limited interruption in the stream.
Why Live Stream?
Live streamed events allow you to reach a much wider audience with your content than if you were to only offer events to those that are local. If you're not sure whether live streaming is right for you, consider the following statistics:
In the early days of live streaming, in 2016, the industry was already valued at more than $30B. It is projected to grow to more than a $70B industry in the next 24 months.
81% more internet users watched live stream content in 2016 than in 2015 and that number continues to grow.
63% of those aged 18-34 years old watch live-streamed video content on a regular basis.
People 35-54 are both using and creating their own live stream videos.
Live streaming video content creates active user engagement that cannot be achieved in any other way.
If you're not already live streaming video content on a regular basis, you should be!
For help setting up your live stream production, contact Beverly Boy Productions today at 888-462-7808! We can't wait to assist you in your live stream video production.