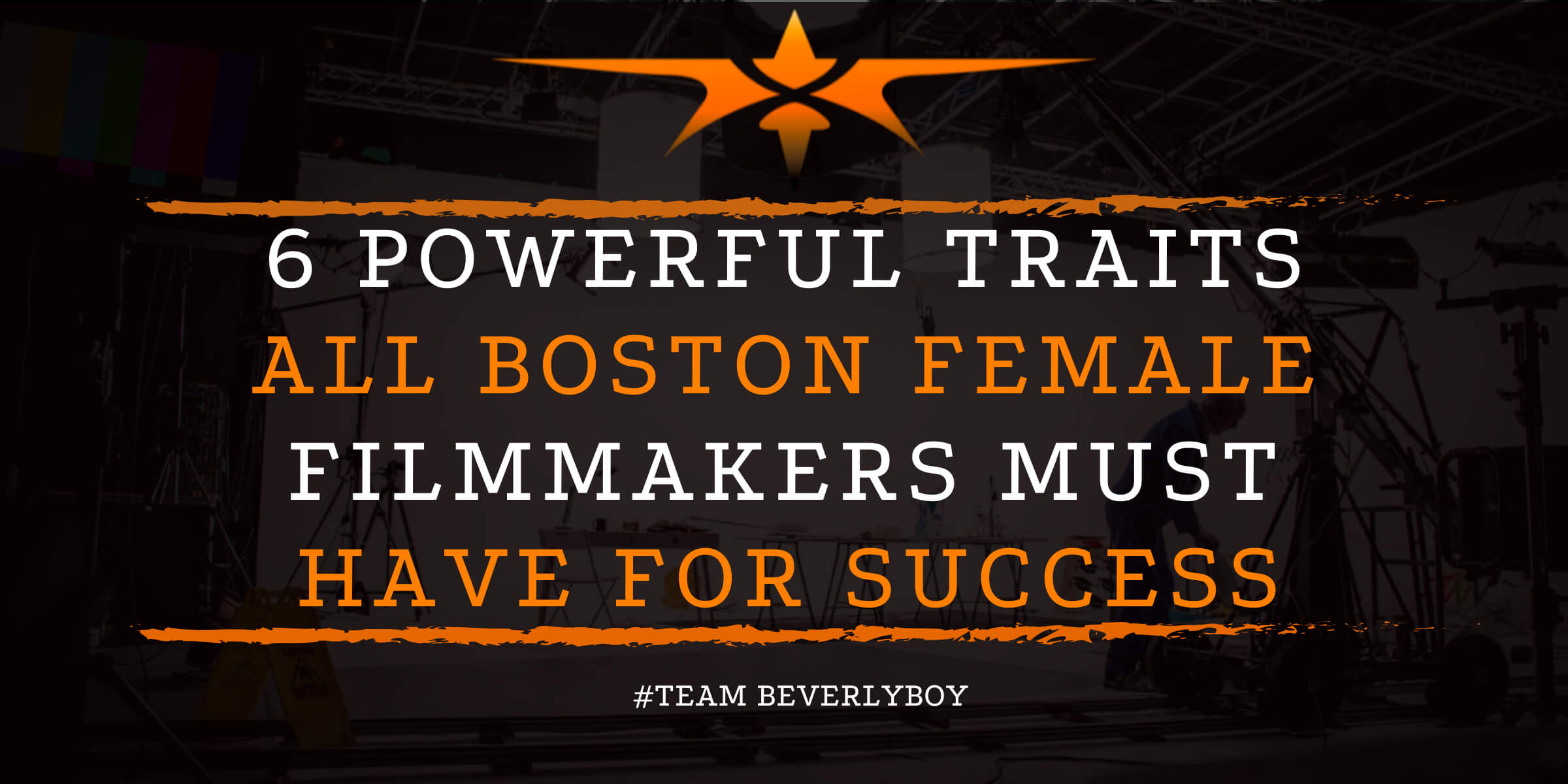 6 Powerful Traits All Boston Female Filmmakers Must Have for Success
The filmmaking industry has largely been dominated by male workers since the beginning, but times are changing and even the film industry is adapting to the idea of women in the workforce. Now more than ever before, Boston female filmmakers have a strong voice in the industry and, what's not surprising, they also have a strong commitment to excellence for the projects they take on. Excellence is one of many powerful traits that Boston female filmmakers have which can help lead them to success.
As proud supporters of female leadership roles and women in film, Beverly Boy Productions encourages understanding and acceptance of female filmmakers.
To help our audience see how female leaders have many of the same traits expected of their male counterparts, we've listed the following powerful traits all Boston female filmmakers must have for success in the industry.
1. Leadership
Gender differences in the ways that women lead versus how men lead are not "bad." In fact, some studies have found there are no distinct differences in leadership between male leaders and female leaders.
Other studies found that women were more likely to adopt leadership styles that allowed for group participation and teamwork, while men tend to be more command and control style leaders.
On the film set, Boston female filmmakers are typically viewed as compassionate than male leaders, but they're equally powerful!
2. Communication
Strong communication is important for filmmakers. When it comes to female filmmakers versus male filmmakers, communication is certainly a strong point for women.
Female leaders are generally better at working out compromises on the set and are viewed as being more empathetic according to recent Pew research.
Strong female filmmakers know the power of listening and actively communicating with those on their team, as well as with their clients.
3. Problem Solving
A lot can and will go wrong on the film set, whether it's small things like forgotten equipment or the need to improvise or it's something big like an accident. Problem solving is an important quality and skill for anyone working in film to possess.
Time in money and problem solving with a strong ability to think outside the box and just get things done is conducive to saving time (and money) on the set. Certainly gender differences can make problem solving different between men and women.
Studies show that the part of the brain responsible for problem solving, the frontal lobe, is actually larger in women, than it is in men – so it's possible that female filmmakers can adapt and solve problems more quickly?
4. Confidence
Filmmakers are confident by nature. They must have confidence in their leadership, their creative vision, and their skills. The best Boston female filmmakers have confidence in their ability to create and to deliver their creative ideas to clients.
In fact, this is a sure sign of a mature cinematographer; when the insecurities and self-doubt of delivering a pitch or a finished project finally go away, confidence takes over.
5. Strength to Accept Failure & Rejection
The show must go on! Every artist must face failure and rejection at some point. Even Boston female filmmakers that have many successful projects under their belt will ultimately, at some point, face failure and rejection.
How the failure or rejection impacts us is what matters most.
Although women tend to take failure and rejection more personally than their male counterparts, when it comes to filmmaking, women realize that failure is just another element of the job that is required in order for success to be achieved.
They've got the strength to keep pushing on, despite occasional failures.
6. Teamwork & Collaboration
Filmmaking requires a lot of collaboration. Collaboration between others on the film set. Collaboration between your crew and the client. Boston female filmmakers spend much of their time collaborating and working as a team with a group.
Fortunately, the most successful filmmakers have incredibly strong team building skills and ability to collaborate well with groups regardless of gender, culture, or other variables – they're just generally excited about filmmaking and ready to do whatever it takes to succeed!