Top 5 Washington DC film schools for filmmakers to consider
Washington DC has a very healthy production industry and a lot of aspiring filmmakers waiting to get started. This list is full of options for Washington DC film schools, so take a look to see if you can find the right fit for you. These schools are where upcoming Washington DC filmmakers can receive great training for their career in the Washington DC industry. These schools have a variety of film programs available that range from traditional courses to immersive experiences for students looking to gain working knowledge along the way.
Request more information here
As an active participant in the Washington DC video production community, we know there will be challenges. But we also know these schools offer great courses to prepare you for careers in Washington DC film production, photograph, visual arts, and media. Studying the main principles of filming, editing and production can help you in your path to working with major film companies, news studios, and advertising agencies or for when you wish to pursue self-employment."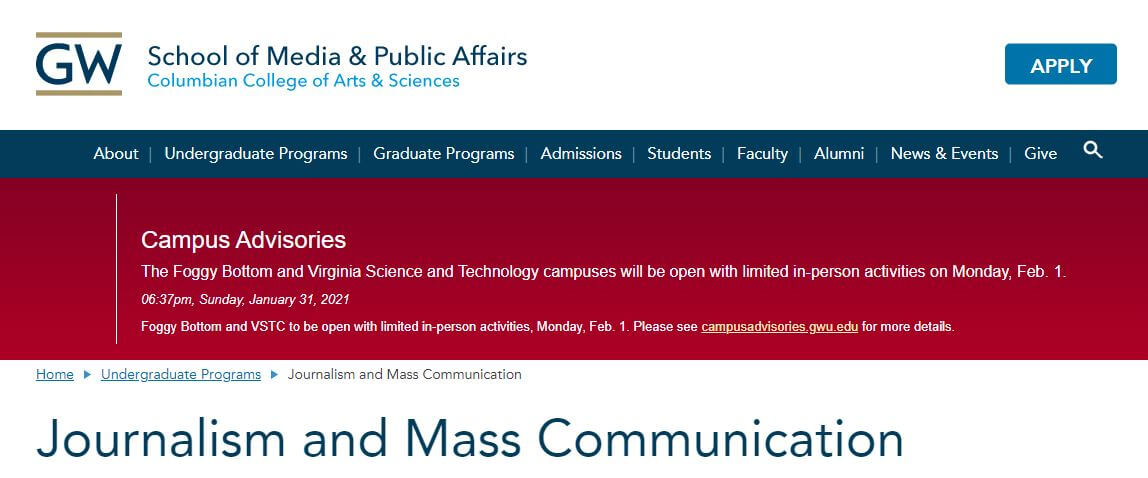 If you want to learn from the best, GWU is known to be one of the best Washington DC film schools. With the Journalism and Mass Communication Major and Minor programs, you'll be able to prepare for your future in a film or media career. GWU offers hand-on experience for students so when you graduate from the school, you'll already have a portfolio to showcase.
Phone: 202-994-6227
Location:
805 21st Street NW
Suite 400
Washington, D.C. 20052

Offering a film major, graduating from Howard University can position you to get a job in the field of film and television production. Offering a great MFA in Film, where you will dive in to get the immersive experience in visual storytelling and filmmaking, this program can help you find the ideal job in the Washington D.C. film industry. Keep in mind that you should have a B.F.A or B.A. in Film or a similar area to apply.
Phone: 202-806-6800
Location:
525 Bryant St NW
Washington, D.C. 20059
As an interdisciplinary option in Film and Video Studies, with a four year degree plan, your BA from GMU can provide you with the courses that will ensure a well-rounded education that will serve you in your future in the industry. Whether you want to pursue screenwriting, directing, or production, this program allows you to build the foundation for a future in these careers. You'll also work on a capstone project during your program so that you get hands-on experience.
Phone: 703-993-3287
Location:
4400 University Drive
Arlington, VA 22201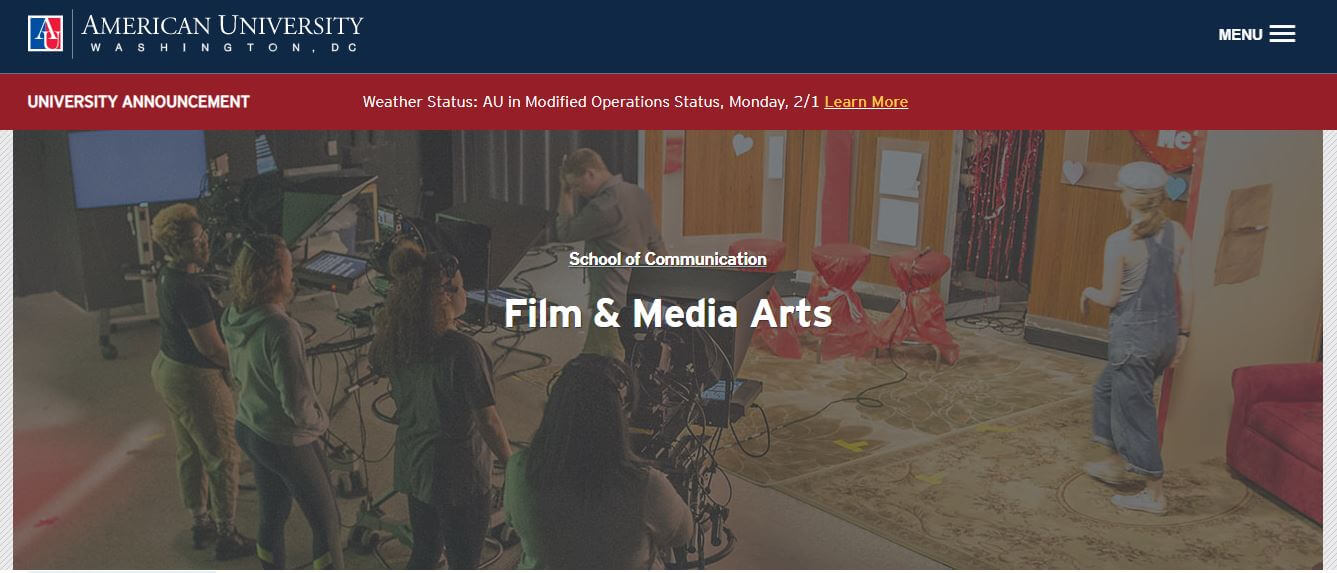 At the school of communication of American University, there is a great Bachelors and Masters of Film and Media Arts available for students who want to be well-positioned in the local film industry. Offering quality programs taught by the best in the industry, students looking for an immersive experience will like AU. A diverse and inclusive environment, AU offers a unique and welcoming program for students spanning a variety of backgrounds.
Phone: 202-885-1000
Location:
440 Massachusetts Avenue, NW
Washington, D.C. 20016

As one of the top Washington D.C. film schools, Gallaudet University is a great option for students looking to get a degree in Art and Media Design. A Bachelor Degree from this university can help you pursue work in visual communication, animation, and even game development. Because this program offers hands-on experience, you'll be able to build a portfolio for your future job opportunities.
Phone: 202-651-5603
Location:
800 Florida Avenue, NE
Washingon, D.C. 20002
*As an Amazon Associate we earn from qualifying purchases. We receive commissions for purchases made through links in this post.