Top 5 Vermont film schools for filmmakers to consider
Vermont has a small yet vibrant production industry with plenty of filmmakers waiting for their chance to get started in the industry. With this list of local Vermont film schools, you can be sure to find the right it for your needs. The below options are communities where upcoming Vermont filmmakers can receive immersive training that can help make them ready to pursue a successful career in the Vermont industry. These schools have all kinds of available programs for the future filmmaker, from traditional film programs to more hands-on experiences, both at small colleges or larger universities.
Request more information here
As an active member of the Vermont video production community, we know that there are a lot of challenges in your journey. Several of these schools ready their graduates for future careers in photography, Vermont film production, and visual arts. Studying the main components filming, editing and production prepares you for successful career paths with major film companies, news studios, and advertising agencies or as you pursue self-employment.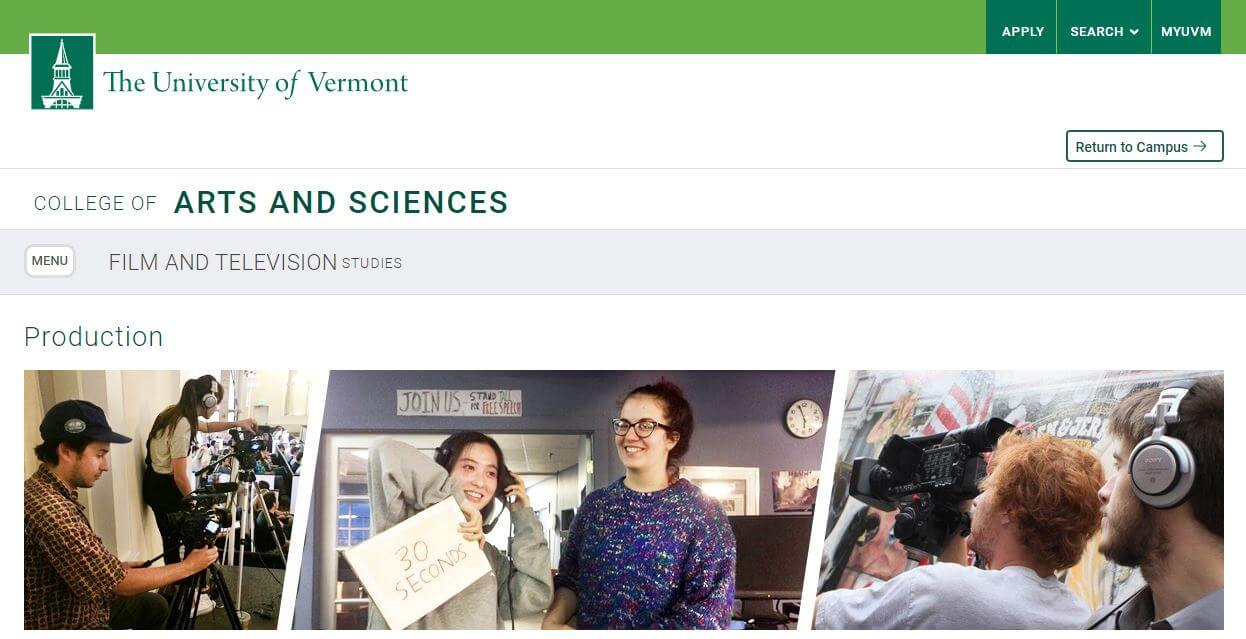 Film and Television Studies at UVM allows you to pursue a degree in Production. From learning about the history and theory of film to getting real-life experience in the hands-on courses, students will be prepared in all aspects of film production at UVM. As one of the best Vermont film schools, you'll be learning from industry professionals who have plenty of experience to share with you.
Phone: 802-656-3131
Location:
University of Vermont
Burlington, VT 05405
The VCFA is a great option for students who want to pursue a MFA in Film, without spending an arm and leg. As an accessible option, with immersive, hands-on experience, there are plenty of reasons why this could be the right option for you. Are you working towards becoming a professional screenwriter, filmmaker, or media artist? If so, check it out.
Phone: 866-934-VCFA
Location:
36 College Street
Montpelier, VT 05602
A Filmmaking Major from Champlain College? Yes, please! Champlain College is a known top Vermont film school with a comprehensive program, allowing students to get their hands-on set gear and develop skills in their first year. If you're looking for a program that will help you become the great director, sound editor, or cinematographer that you aspire to be, from the faculty to the courses at Champlain College, this could be a great fit for you.
Phone: 802-860-2700
Location:
251 South Willard St
Burlington, VT 05401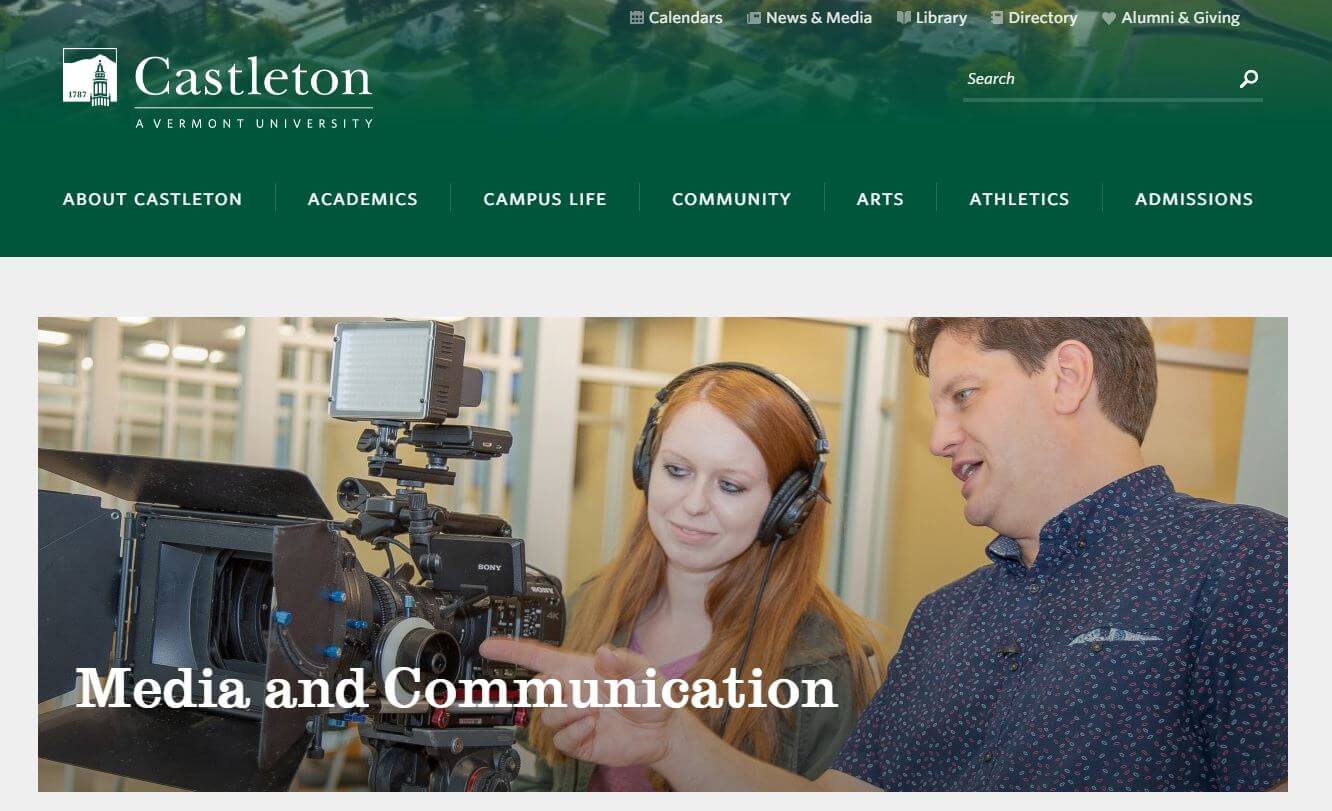 With a Bachelor of Arts in Media and Communication from Castleton Vermont University, students can get a great start to their future in film. From learning skills in media writing, filmmaking, and animation, to understanding the role media plays in society, the courses taught at Castleton Vermont University will aptly provide you with the knowledge you need to succeed. This is a great option for those seeking to succeed in a media type job.
Phone: 800-639-8521
Location:
Castleton University,
Castleton, VT 05735

If you want a smaller learning environment, Middlebury College is a top option. The Film and Media Department at Middlebury College helps to prepare students for a future in media and film production. While not a traditional Vermont film school, its liberal arts programs help provide you with the foundation you need for your future career.
Phone: 802-443-3190
Location:
15 Old Chapel Road
Middlebury College
Middlebury, VT 05753
*As an Amazon Associate we earn from qualifying purchases. We receive commissions for purchases made through links in this post.