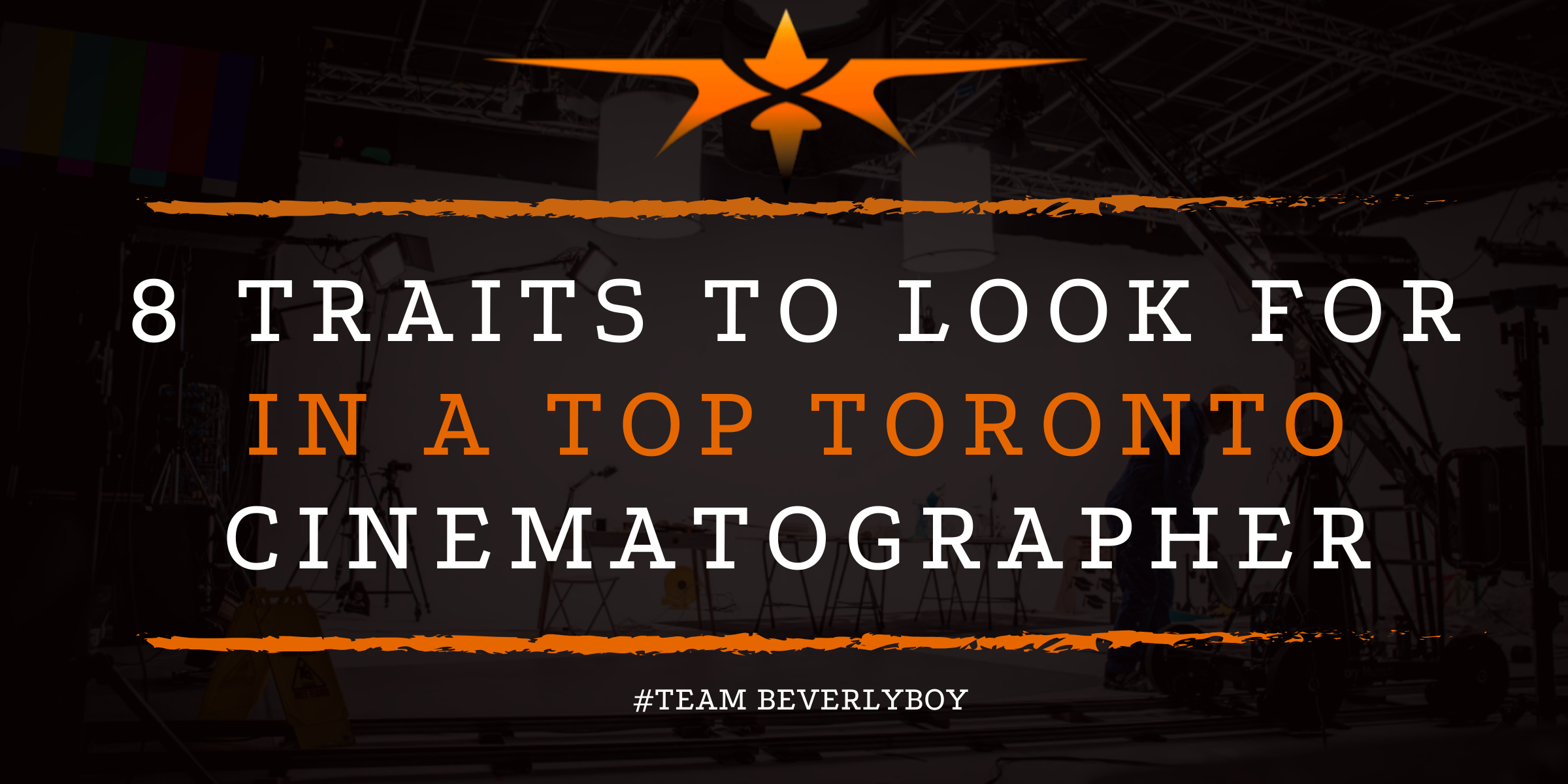 8 Traits to Look for in a Top Toronto Cinematographer
Hiring a cameraman or filmmaker is a big task that requires a lot of research and insight. Cinematographers are creative, driven individuals that understand how to communicate a core message through the eye of the camera in a way that makes audience members feel engaged and entertained. Hiring a Toronto cinematographer that possesses traits of confidence, leadership and creativity will help you to succeed with the delivery of your creative vision to the intended audiences.
Get a cinematographer quote here!
Look for these and other traits in each Toronto cinematographer that you consider working with:
1. Creativity
A strong ability to create elaborate visuals with simple camera movements and adjustments is just the beginning for a cinematographer.
These creative individuals much also communicate their creative vision to others on the set to achieve success for the production.
2. Confidence
A Toronto cinematographer must be confident in his or her ability to work with a variety of different cameras and equipment as well as with many different people on and off the set.
This confidence is important as it also impacts their ability to lead the team.
3. Resourcefulness
Filmmaking requires a lot of different adjustments and changes to make sets and scenes come together for the camera.
A resourceful camera operator will be able to pull together just the right style and tone with what's available, often thinking outside the box and coming up with ideas in the blink of an eye.
4. Enthusiasm
A great Toronto cinematographer will have enthusiasm about their job and what they do. They can make even a basic camera operation or idea come together with ease.
This enthusiasm helps them to get others on board with the creative vision and excitement for the production of the film.
5. Technological
Camera equipment, sound equipment, lighting and various other gear on the film set requires a lot of understanding and insight into technology.
Bringing it all together and maximizing the use of the equipment is tough, but a great Toronto cinematographer with a technological mindset will do just that!
6. Open-Minded
An open-minded Toronto cinematographer will be able to see the Director's vision and deliver it through the camera lens.
They're open to new ideas and adjustments to the methods of camera operation and use if it means improving the shot. Keeping an open mindset helps them to do their very best in every shot they take.
7. Meticulous
Attention to detail is absolutely vital for a cinematographer. The smallest change or slightest instance of forgetting a detail or omitting something important can make a huge difference in the shot.
A great camera operator is prepared to cover all the fine details and has a meticulous attitude about the work they do.
8. Punctual
Time is money and filmmaking isn't cheap! A great Toronto cinematographer will be very punctual, showing up to the shoot on time, prepared and ready to go.
They realize the importance of time and the fact that the time of everyone on the set is just as valuable as their own.