Top 10 Camera Crew Gimbal Stabilizers
Whether you're an amateur or a professional, the desire for consistent, stable footage when producing quality films is equally evident. While shaky camera effects may be desired on occasion, the majority of the time videographers look to technology to assist in improving image quality by stabilizing the shot with gimbal stabilizers. From the Zhiyun Crane and your standard 3 axis gimbal stabilizer to popular iPhone gimbal stabilizer models, these are the top 10 camera crew gimbal stabilizers being used by both professional videographers and amateur cameramen today based on:
Weight – a light gimbal stabilizer means less weight to carry around.
Balance – of greatest importance, the balance defines the ease of your job.
Batteries – ranging from standard lithium-ion to alkaline batteries.
Versatility – use for smartphone cameras or action cameras for varied shots.
Price – offering a little something for every camera crew.
The Neewer 24"/60cm handheld stabilizer is adjustable and provides multiple features for the budget friendly camera crew. The extendable body and balanced base weight makes this camera stabilizer gimbal appear similar to a tripod although it is actually a very advanced gimbal. With mechanical adjustments ranging from 15.2 inches to 24 inches, the Neewer 24" gimbal stabilizer is ideal for cameras up to 6 pounds.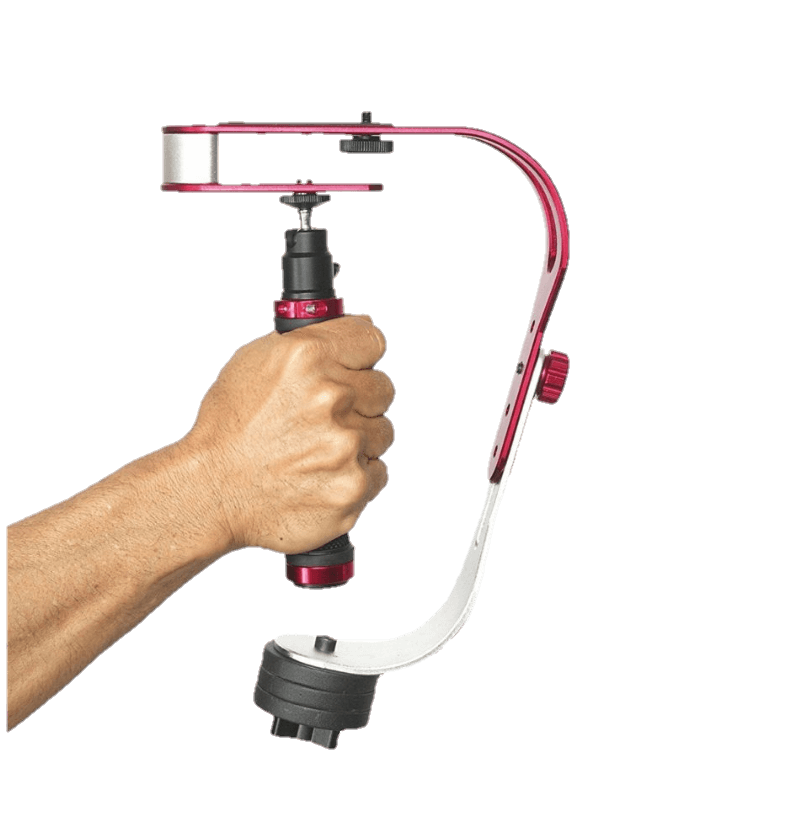 The Roxant Pro Video Camera Stabilizer comes priced close to the Neewer 24" handheld and features significantly less weight so it's very easy to handle for longer periods of time. The Roxant Pro provides a lifetime warranty and is currently rated top DLSR gimbal stabilizer on Amazon in its price range. Unfortunately, this gimbal cannot be used for larger cameras as it is not rated for anything over two pounds.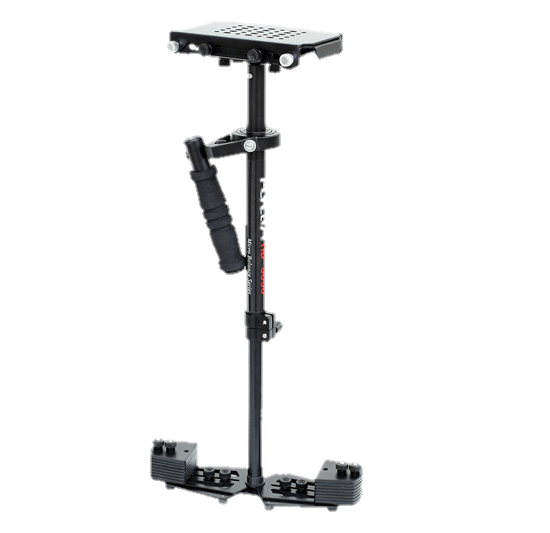 With a similar appearance to the Neewer 24" gimbal, the FlyCam HD-3000 gimbal stabilizer provides mechanical, three-axis stabilization that is easy to adjust for large and small camera use. Although this camera stabilizer will accommodate smaller cameras it is ideal for lager, industry use cameras more so. FlyCam features aluminum construction that is slightly heavier than desired weighing 9 pounds and ideal for prolonged film shoots.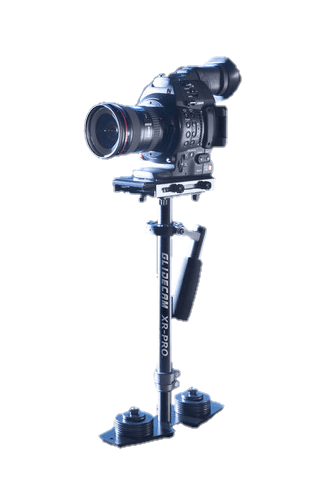 This camera gimbal stabilizer featured manual mechanical adjustments on cameras that are under 4 pounds total weight and is great for use in professional photography but may not provide the all-around versatility sought by amateurs. The 3-axis gimbal stabilizer uses a series of counterweights to balance the unit and may be kind of difficult to smoothly balance the shot without some practice. But, once you've taken the time to learn, Glidecam XR-Pro is a great gimbal camera stabilizer for the money.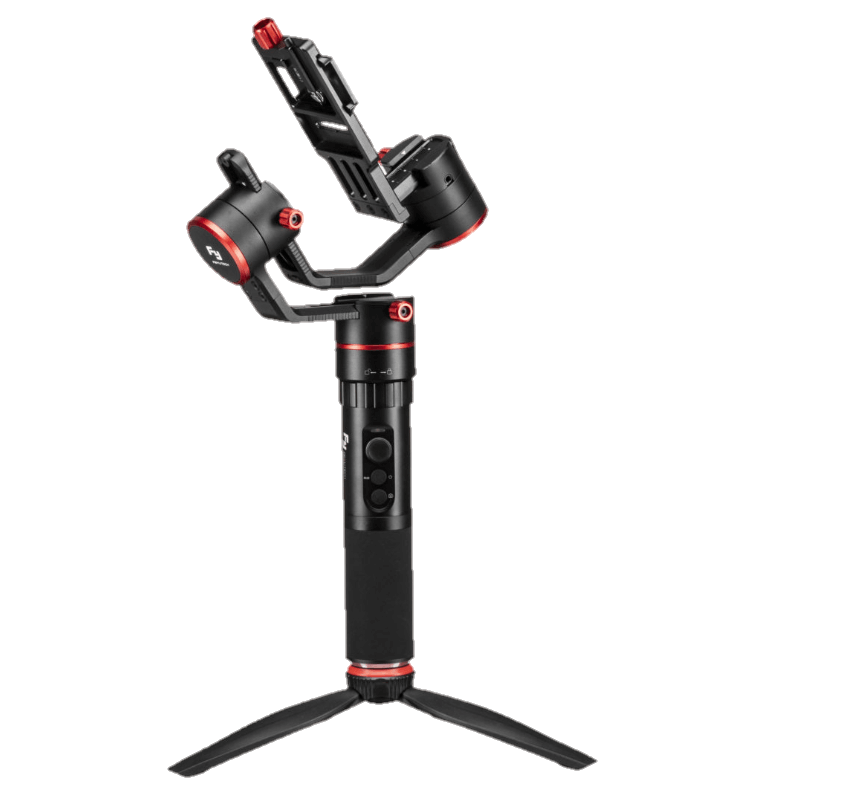 Featuring Bluetooth technology to connect with your smartphone and provide advanced, automatic stabilization adjustments that work with multiple cameras, the FeiyuTech a1000 is a step above all of the previous gimbals mentioned. This stabilizer weighs about 5 pounds and works well both as a DSLR stabilizer and as a steadicam action camera stabilization tool. A versatile gimbal featuring 360-degree vertical and horizontal rotation, bluetooth connectivity, and remote control operation, this is an advanced and highly adaptable stabilizer for the money.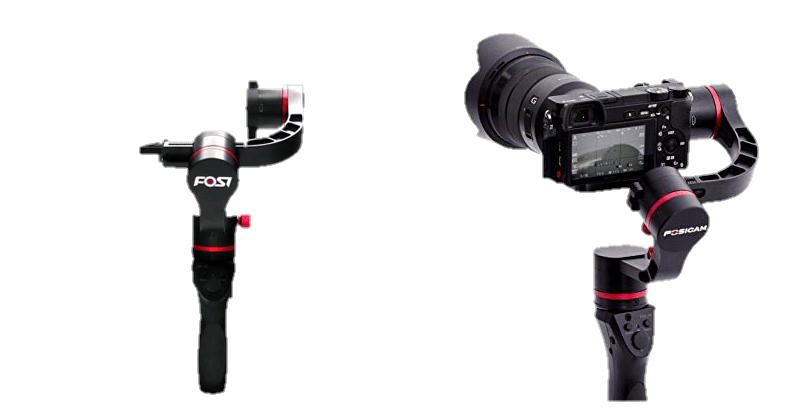 A bit more expensive than the FeiyuTech gimbal, the 45 Degrees 3-Axis Motorized Handheld Gimbal Stabilizer features significantly less hand weight at just 1.8 pounds and supports a broad range of cameras weighing up to 4 pounds total. A hig-end gimbal model, this option features a power bank, works with many camera brands (specifically Sony, Canon and Nikon), and offers hands-free use for stabilization on the go. This camera gimbal stabilizer can also be used as a glidecam which is not currently offered by any other gimbal on the market.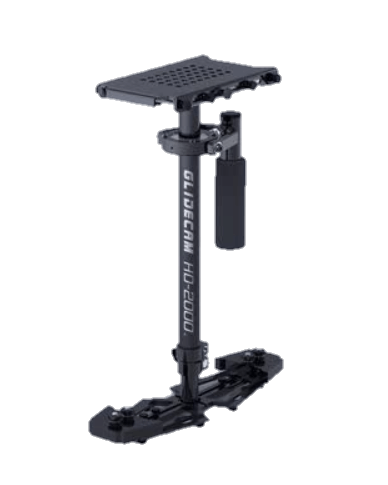 A handheld gimbal camera stabilizer at a moderate price rate, the Glidecam HD-2000 is best used with smaller DSLR cameras that weigh between about two and six pounds. Featuring manual stabilization, this gimbal features fine-tune adjustment options and ease of balance that allows optimal results regardless o camera size. A secure mounting plate allows you to easily adjust the placement of your equipment and a telescopic frame makes this gimbal decent although it is heavy and may not be ideal for larger, more weighted camera options.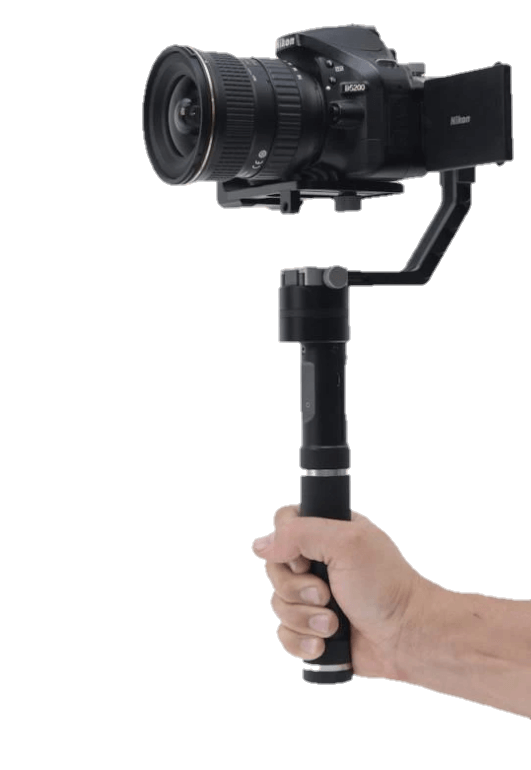 A camera gimbal stabilizer that features both a vest and arm mount for strapping the gimbal around the neck for greater balance, the Glide Gear Geranos VII provides premium-grade image stabilization that professional camera crews love. This gimbal camera stabilizer uses lithium-ion batteries to provide continuous operation for up to eight hours on a single charge and features 3-axis, motorized rotation that integrates with the Zhiyun app for phone-based stabilization features.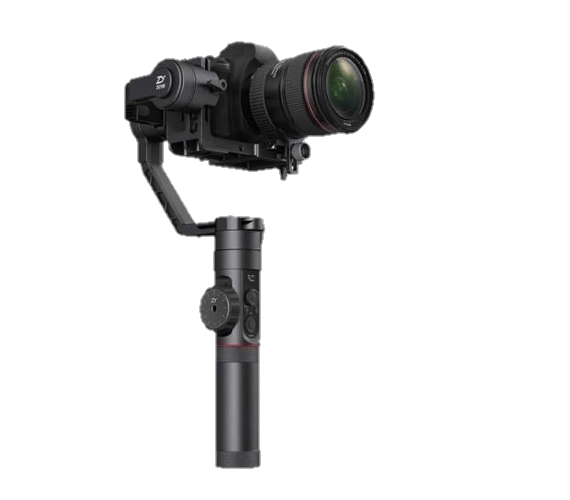 Featuring numerous features that range from connecting with the Zhiyun app for freedom and phone level control to a precision focused lens that connects to your camera to provide controlled focus, the Zhiyun Crane 2 is a value-packed gimbal stabilizer that the pro's love. Long lasting battery life, a high-speed MCU that features parallel control for optimal image stabilization, and OLED display are just a few of the features that make this camera gimbal a bang for the buck.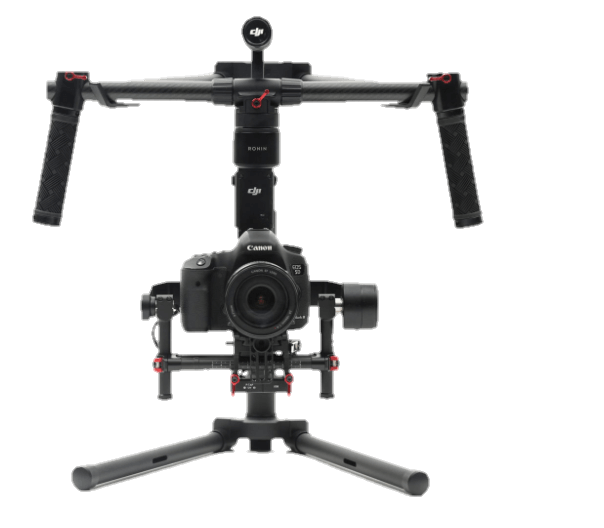 The top-rated, #1 camera stabilization gimbal on the market, featuring ultra-high-tech components, the DJI Ronin-M features a magnesium frame for durable yet lightweight design. This camera gimbal stabilizer includes a moveable arm for precision control and modes that switch between several options with the push of a button. Advanced features make this gimbal stabilizer one of the greatest seen on the market in several years.
Whether you're new to filmmaking or you're looking to up your filmmaking game significantly, these top 10 camera crew gimbal stabilizer are just the start to great production. Let us know which gimbal you're using and which is on your wish list in the comments below!