Top 8 Cameras San Antonio Video Camera Crews Swear By
In San Antonio, Texas, we have crews that know their cameras. We've compiled a few of our favorites and those of our clients, so you can be familiar with the gear that our San Antonio video camera crews love. Whether we're filming near The Alamo or shooting b-roll outside of San Antonio Missions National Historical Park, this gear, along with the right lens kit and operator are the best way to capture amazing footage.
Below you'll find the 8 professional cameras used by San Antonio video camera crews that we love. From HD 1080p to 4k, our DP's and cinematographers have the expertise to know which tools are best for the job. They know the ins and outs of what type of camera packages are best for our San Antonio camera ops, so that they can have the control during production that will result in incredible footage for your project. Take a look at our favorite camera gear:
Offering what is quite possibly the best night time footage around, the Sony A7S is on our list for obvious reasons; it captures clear pictures and footage in low-light conditions, which can be challenging with other options. We also love how lightweight the magnesium body is, as well. With customizable buttons, this camera has helped us capture great footage in all kinds of settings.
Because it is both adaptable and customizable, we like to use Arri Amira when we want to have preset formats for different settings, so that we can simply shoot and get rolling. We like to use it for documentary projects for this reason. We also like the slow motion feature that helps to add "a little something" to a variety of video projects.
Our San Antonio video camera crews love quality and why wouldn't we? It helps us get the footage you've been hoping for. With the F55, we get the quality we're looking for to capture footage with 4k resolution, as well as 14 stops of dynamic range. This results in higher sensitivity and lower noise, which means crystal clear visuals.
It's lightweight, has an ergonomic design that allows for ease-of-use, and with a slow motion feature and other great customizable options, filming is enjoyable when using the Canon C300. It's easy to carry, quick to use, and ideal for a go-to camera when in a hurry.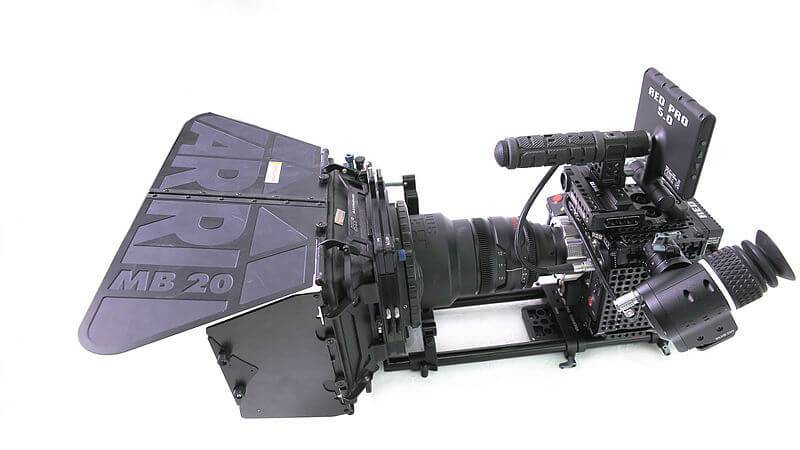 This bad boy is ideal when you're all about resolution. With the ability to film in 6k, the Red Dragon allows you to get clear footage with ideal vibrancy. While it is a large camera, the carbon fiber material makes it much more lightweight than it looks. It also captures great footage when filming motion, and we consider the Red Dragon to be one of our most important cameras.
The preset menu allows the cameraman to customize the camera for specific footage needs. The presets are all designed for making the outcome better when filming more difficult situations, such as people in movement and more. More than anything else, the AF options on this camera are what have us loving it.
We're simply crazy about the size of this baby. Small and lightweight, we can use it anywhere and everywhere. Not only that, it's adaptable for a variety of shoots and while it doesn't promise the best footage from our arsenal of camera gear, it certainly works well enough for us to depend on it for use in the daytime.
Stealthy and ready for action, the Black Magic Production has quite a few features that we love in a camera. For example, the onboard battery allows for extra recording time when we just have to get the last shots. The global shutter is a must-have feature on many of our cameras and for the price, the Black Magic delivers in many more ways than one and our San Antonio video camera crews depend on it often.