Top 8 cameras Houston video camera crews swear by
In Houston, Texas there are many cameras that can be used by professionals. In the past months, we've begun to realize which ones we really can't do a project without and our list also reflects some that our clients have asked us to use. It also includes go-to packages that our Houston video camera crews like working with. When we're filming near the Johnson Space Center or shooting b-roll outside of the Houston Zoo, you'll probably see some of the best cameras in our hands. We use these cameras, with the right lens kit and operator, to make sure that we get the job done.
Our list includes 8 awesome cameras used by the top Houston video crews. From filming in HD 1080p to 4k, we have some great DP's and talented cinematographers who know exactly what they like to use for their project. Our camera packages allow our Houston camera ops complete control over their art, so that we can in turn, provide you with stunning results. The following are a few of our favorites:
Small enough to take with you wherever you want to go, there is a reason why our crews are in love with the Mini. Easy to use on the run, thanks to its small size, and able to capture footage in a variety of light conditions, the Arri Alexa Mini is a camera we depend on for almost every shoot.
The undercover agent, the one that can capture at night, the Sony A7S provides us with something that many other cameras cannot: the ability to capture great shots even after the sun has gone down. The expansive ISO and the wide dynamic range are two reasons why we can't get enough of this beauty. Sony pixel technology got it right with the increased pixel size and we're loving it.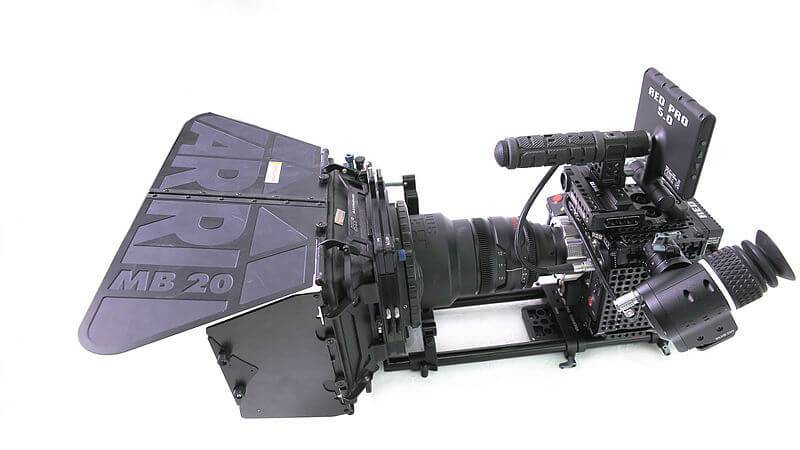 If there were ever a camera that can offer as much as it appearance promises, it would be the Red Dragon. A fitting name for a camera that promises cool features, the Red Dragon can brag the most about the 6k resolution it provides. While this may be a larger camera, thanks to being made from carbon fiber material, it's much lighter than one would imagine.
We wouldn't say that this baby has a lot to speak of in the looks department, but that's not what we're looking for, right? The camera does boast of some great functionality and with the Arri menu for customization, it allows for versatility on the job. Best for documentary shoots and maybe not night time production, it's a camera that we count on for various reasons.
Shooting in 4k resolution, this beauty offers 14 dynamic range stops which is any cinematographer's idea of a good camera. It has a global shutter which we love on our cameras and the fact that it has 8.9 megapixels and the PL-mount adaptor's ability to be compatible with various lenses makes this a well-rounded option we're happy to have for our crew.
With plenty of ports and the ability to pre-program this camera, the Canon c300 is a must-have for any camera crew that is hoping to capture footage at any given moment. We know that you never know when a camera worthy moment may appear, so we like the ability to simply pull out this camera, point, and shoot thanks to both its customization, as well as its
This camera has a great global shutter and we love to use it when we want to get a clear and non-wobbly picture. While the camera is heavy and should be used with a mount, it's a well-known option that many people consider to be a star player in any production experience. It's memory isn't the best but we do love the quality that can be captured with this baby.
Something that we really appreciate on this camera is the options for customizing it. It's more extensive than most and with many presets, we are able to always use our favorite setting for specific shoots. It has an ideal ISO performance and advanced AF options which we love. It can be time consuming to set up but once you have it under control, it's great to use your preprogrammed settings at any moment. At least that's what our Houston video camera crews think.