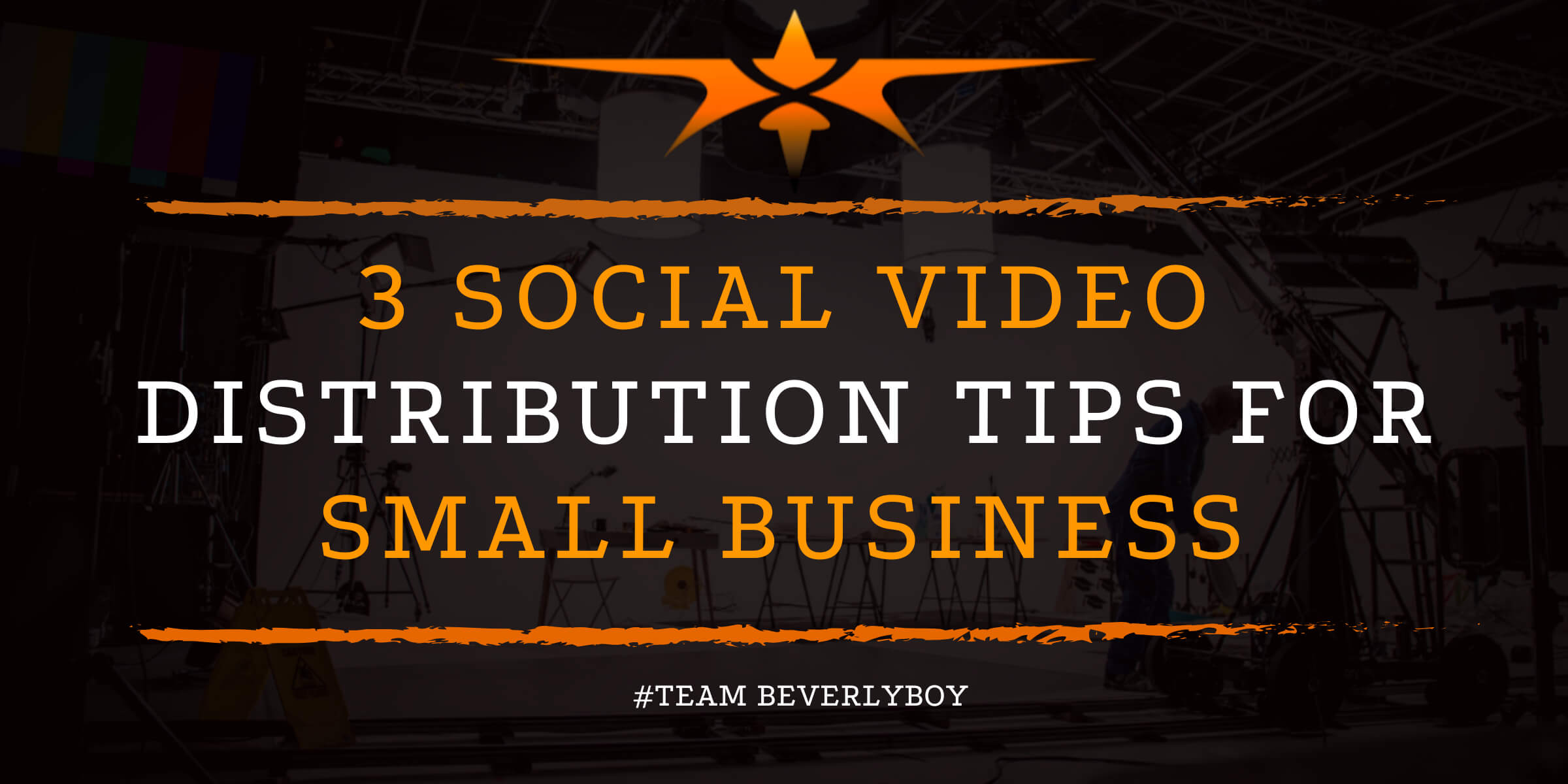 3 Social Video Distribution Tips for Small Business
As a small business, knowing where to share your social media videos can make a world of difference in whether your message is accepted or left hanging in the dust. Before you start posting your videos on the many social channels and outlets, consider these 3 social video distribution tips for small business. And remember, the steps you take to distribute your video content can make a major difference in the effects your marketing strategy has on your brand.
Find the Right Channel
Not every social media channel is the right channel for your video. Some video content does better on Facebook than on Twitter. Likewise, certain forms of video, such as vertical video, do best on Instagram stories and not so well elsewhere. You need to find the right channel for the content you wish to share.
Here's a quick look a the types of video content that will work on each channel:
Facebook – Videos of all types do great on Facebook, but the lighthearted and entertaining content does best. Post videos about your brand and products to get users interested and involved in what you have to say. If you need help mastering your Facebook marketing strategy, check out our article.
Instagram – Insta Stories can capture the essence of vertical video like no other social channel can but you only get 24 hours so make a great first impression while you can. For the rest of Instagram, consider videos that tell a story in a quick and enlightening way.
Twitter – Just recently have users announced that they watch video in twitter more frequently than ever before. The types of video that do best here tend to be one-to-one response style videos and interviews that stick to the style of twitter and provide short, very easy to digest clips.
YouTube – The best thing you can do as a small business on YouTube is post all types of video content to sorted and pre-defined channels that are prepared to deliver your message in a powerful and organized manner. Check out our article on how to enhance your company's YouTube channel.
Plan Distribution Strategy
As you learn what types of content work best on each channel you can begin to plan a distribution strategy that uses each type of content that you produce. Your video content distribution strategy should include:
Where you will post video content.
The type of video you will post.
The key call to action you will include.
The core message you are aiming to deliver.
The metrics you will use to measure your success.
Segment Your Audiences
Your video distribution should use a segmented audience to your advantage. Just as you segment the audience you focus a blog post on, so too should your video content and social distribution strategy. Consider specifying the audience by demographics such as:
Their age or gender.
Their education or mannerisms.
What they like or dislike.
The problems they have.
The stage of the purchase cycle they are in.
Segmenting the audience and targeting your content delivery will ensure you reach a wide audience that is most willing to accept your message and benefit from the information you provide.
Follow these tips to properly distribute your social media video content and make the most out of your marketing strategy.