Top 8 Cameras Miami Video Camera Crews Swear By
In Miami, Florida, you'll find that our crews only use the best. Over the past few months, we've compiled a list of gear that our team and our clients deem as must-haves for any successful project. This includes the go-to options that our Miami video camera crews swear by. Whether we are out there filming near South Beach or shooting b-roll at the Vizcaya Museum and Gardens, you'll never see us without the best camera gear. With the best cameras and the right lens kit and operator, we make sure to get the job done right.
We've made a list of 8 awesome cameras used by the top Miami video crews. From filming in HD 1080p to 4k, our amazing DP's and talented cinematographers know which gear is the best for each type of production needs. When our team uses the best, our Miami camera ops can create something amazing and the following cameras are what makes a difference in our craft:
It's a small camera that is easy to use wherever and whenever. While it lacks in some fancy features, it doesn't lack in quality, and we're able to capture great footage with it, no matter what. From the viewfinder to the ability to film in various conditions, we always take it with us.
The one we depend on when the sun is going down or when the light isn't as great as it could be, the Sony A7S is like one of our crew members: always ready to film, even when everyone else has gone to bed. Thanks to the ISO that works like no other, we are able to capture amazing footage with this camera.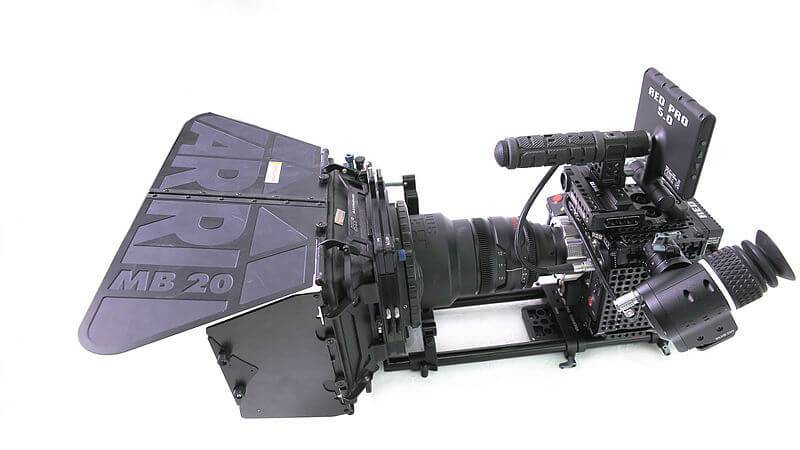 In some cases, cameras seem to have a lot of cool features, but with the Red Dragon it's really true. From the material that it is made out of that makes it easy to carry to the 6k resolution we can get for your project, it's one of our most-used options at Beverly Boy Productions. Thank goodness for carbon fiber material that makes this powerhouse camera easy to move around.
We know that it's an ugly camera but we like the great customizable options that are found on the Arri Amira. We are able to have more versatility in what we shoot with this one and it works well for specific shoots, like documentaries and more.
14+ stops of dynamic range are enough for us with this option that our Miami video camera crews like to use. It's a cinematographer's dream, because unlike some other ones on our list, it gets "Hollywood" style footage that can impress even the most special of clients. From the lenses that we can use it with to the 8.9 megapixels that allow for clear footage, there really is no reason why we wouldn't have this camera included in our gear.
We sometimes like to use our cameras with other equipment for unique results and this Canon C300 allows us to do this. With more ports than could even be necessary and an easy-to-use functionality, plus plenty of customization options, it's the camera that is always ready for shooting. Plus, it's strong and durable and this is something that we also look for in our professional equipment.
The GS on the Black Magic Production is the main reason why we've fell in love with this camera. It is a heavy option that can be challenging to maneuver, but we let that pass due to its ability to capture stable and clear footage. It doesn't have a whole lot of memory, but we don't mind when we can capture beautiful crisp shots.
We like to work with customizable cameras and pre-set them to our favorite settings so that when we want to shoot, we just shoot. It can be time consuming at first, but in the long run it saves time and we don't mind that the Canon EOS 5D allows us to do this and also play with the advanced AF options it provides. Our Miami video camera crews swear by this camera and so should you.