Funeral Live Streaming Services
Friends and loved ones who may be spread around the world when you lose a loved one may not be able to make it to the service—at least not in person. With funeral live streaming services in Chesapeake, families can be together through difficult times.


book your Chesapeake funeral stream here
Live streaming technology allows families to be together and stay connected and receive extra element support from funeral homes. While everyone may want to be present in grief at the funeral, live streaming allows the next best thing: to be together digitally.
Live Streaming Funeral Services Unite Families
As your family grows and people travel, you may find yourselves far away from home. Keeping in touch with family is made easier with technology. This is especially true when you face the difficult time of losing a loved one.
While live streaming technology has been around for over 15 years, recently it's become more common to find funeral homes that offer this service. In fact, about 20% of funeral homes are providing this extra element in this day and age. While it's not as common as live-stream weddings or concerts, it's benefits reach far beyond streaming an event like these. With the ability to keep families connected despite distance through their grief, it can mean everything to those who are dealing with the loss of a loved one.
Global Reach for Grieving Friends & Family Members
Whether it's social distancing, job conflicts, illness, or scheduling problems, it's not always possible to travel to be together when losing a loved one. The global reach provided by live streaming technology makes it very beneficial for families that are grieving.
Benefits of Remote Funeral Live Streaming
book your Chesapeake funeral stream here
Live streaming a funeral is a great way to stay connected through grief. While it may be a new concept for you, funeral live streaming services in Chesapeake, Virginia can make a world of difference when your family has to face dealing with grief. Apart from being able to stream to remote locations, live streaming can also provide the following benefits:
You can prepare a funeral quickly when using live streaming services. In the Jewish community, prompt burial is important when a loved one passes away.

Recording your live stream allows you to have a copy of the service. Sometimes in a funeral, we may find it hard to enjoy the little moments that help us remember our lost loved one. But, it can be helpful to watch the service again, and as many times as needed, throughout the grieving stages.

Those attending remotely can chat with each other during the live stream so that they can feel like they are a part of the experience, even from afar.

Individuals that can't make it in person still have the opportunity to say goodbye during the memorial service which can be helpful for healing from grief.

Families with kids may not want to attend the funeral together. If you have a hard time finding childcare for the service, consider attending via live stream.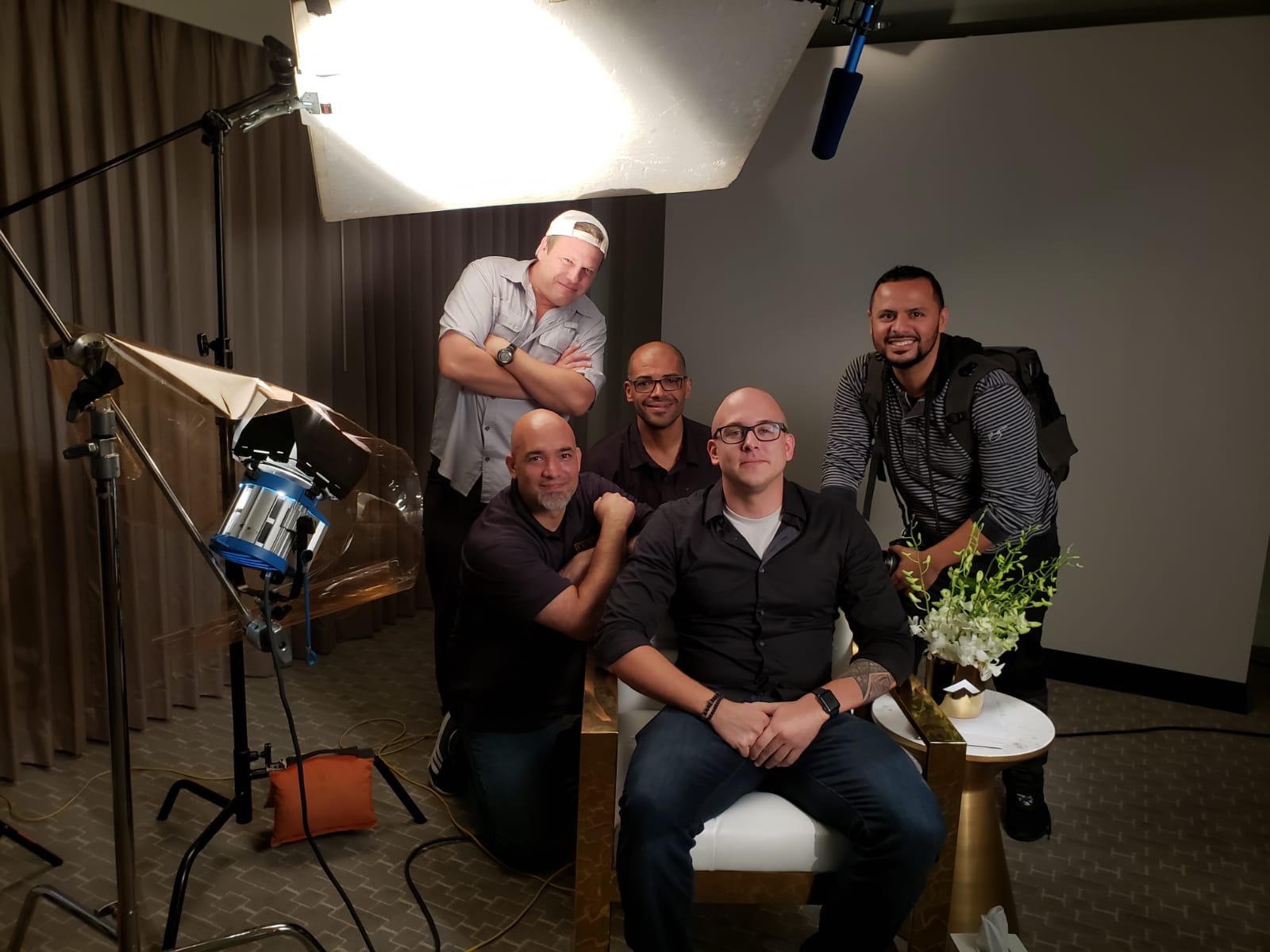 We know that live streaming a funeral may be a new idea for you. It can be a challenge to discuss the details of saying goodbye to a person you love. But, when you're able to connect your family and grieve together, it can help everyone go through the healing stages of losing a loved one. Don't worry; when you trust our team at Beverly Boy Productions with the funeral live streaming services in Chesapeake, you can be sure that we'll provide you with the compassionate service you need. Let us know how we can help. We're here for you!