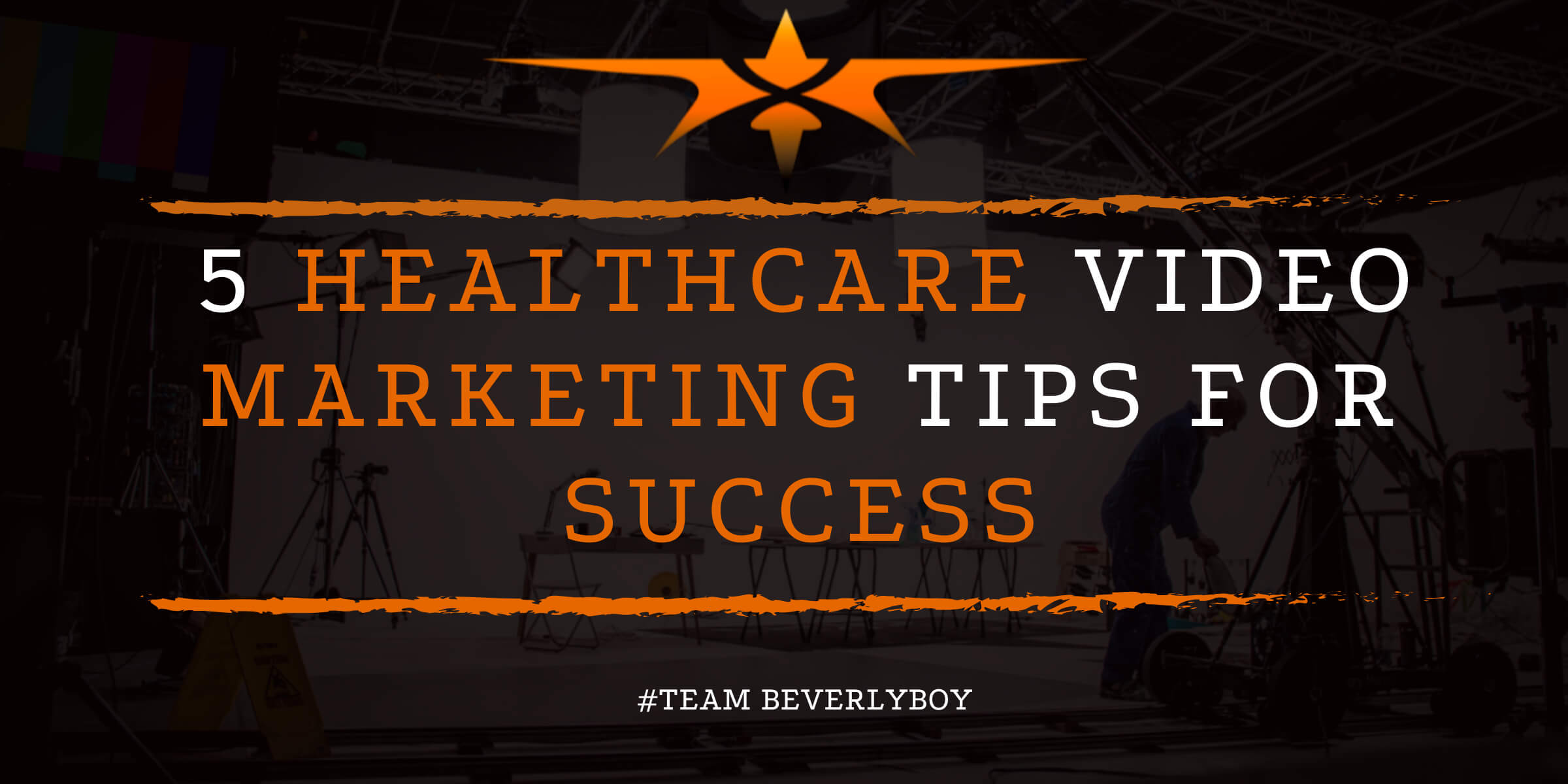 5 Healthcare Video Marketing Tips for Success
Healthcare trends are always shifting, especially in terms of how health facilities market and promote their services.
Digital video is the latest trend in healthcare marketing that many practices are focused on and for good reason — video content converts 2:1 compared to written text. Healthcare marketers are finding great success with video marketing. If you're not sure where to start, consider these 5 healthcare video marketing tips for success with your practice.
Get a Fast Free estimate!
1. Create Customer Testimonial Videos
Customer testimonial videos help your healthcare practice to connect with people on a more emotional level which is absolutely vital for the benefit of your healthcare practice.
Testimonials that share the trust and satisfaction of your customers with others can build up trust in your healthcare organization that others feel. Consider the creation of customer testimonial videos one of the most important healthcare video marketing tips you can focus on for immediate success.
2. Create a Website Welcome Video
Welcoming new patients and prospective patients to your website is a great way to win over those who may be interested in trying out your practice or considering a procedure with your physicians.
Welcome videos are also ideal for use in building connections with other hospital staff or outside physicians for referral purposes. These types of healthcare video marketing initiatives keep clients informed and show your dedication to them.
3. Create Physician & Staff Profile Videos
Prospective patients as well as those that are already patients at your healthcare practice are interested in learning more about the physicians, nurses, and staff members that they see when they are there.
Physician profile videos are one type of healthcare video marketing option that can be used to introduce your team to new clients as well as to help create a more humanized approach to your practice. This way you can introduce yourself to your patient before they ever step foot inside your practice.
4. Create Niche-Specific Condition Information Videos
Niche-specific videos that help patients to understand the conditions and symptoms or situations they are going through can be highly beneficial to your healthcare practice.
These videos can help to reduce questions from patients but they are also great for building up your website and boosting organic traffic which can lead to more clientele for your practice. Consider these healthcare video marketing projects to educate patients about various conditions and help them learn how to prevent common complications associated with how they care for themselves.
5. Create Procedure Process Videos
Finally, the use of healthcare video marketing toward other medical providers and students is an excellent way to grow the reputation of your practice. Creating procedure process videos for others to learn from is a great way to pay it forward in the healthcare community.
If you're not sure how procedure process videos work, consider hiring a surgical video production crew to help you get started. You'll be so surprised at how much you and your staff can learn from watching your own procedure process videos too. Many healthcare organizations produce these types of videos to help them market their firm to other providers as well as to improve their internal processes for ongoing success within the practice.
Need to learn more about healthcare video marketing for your practice? Give Beverly Boy Productions a call.