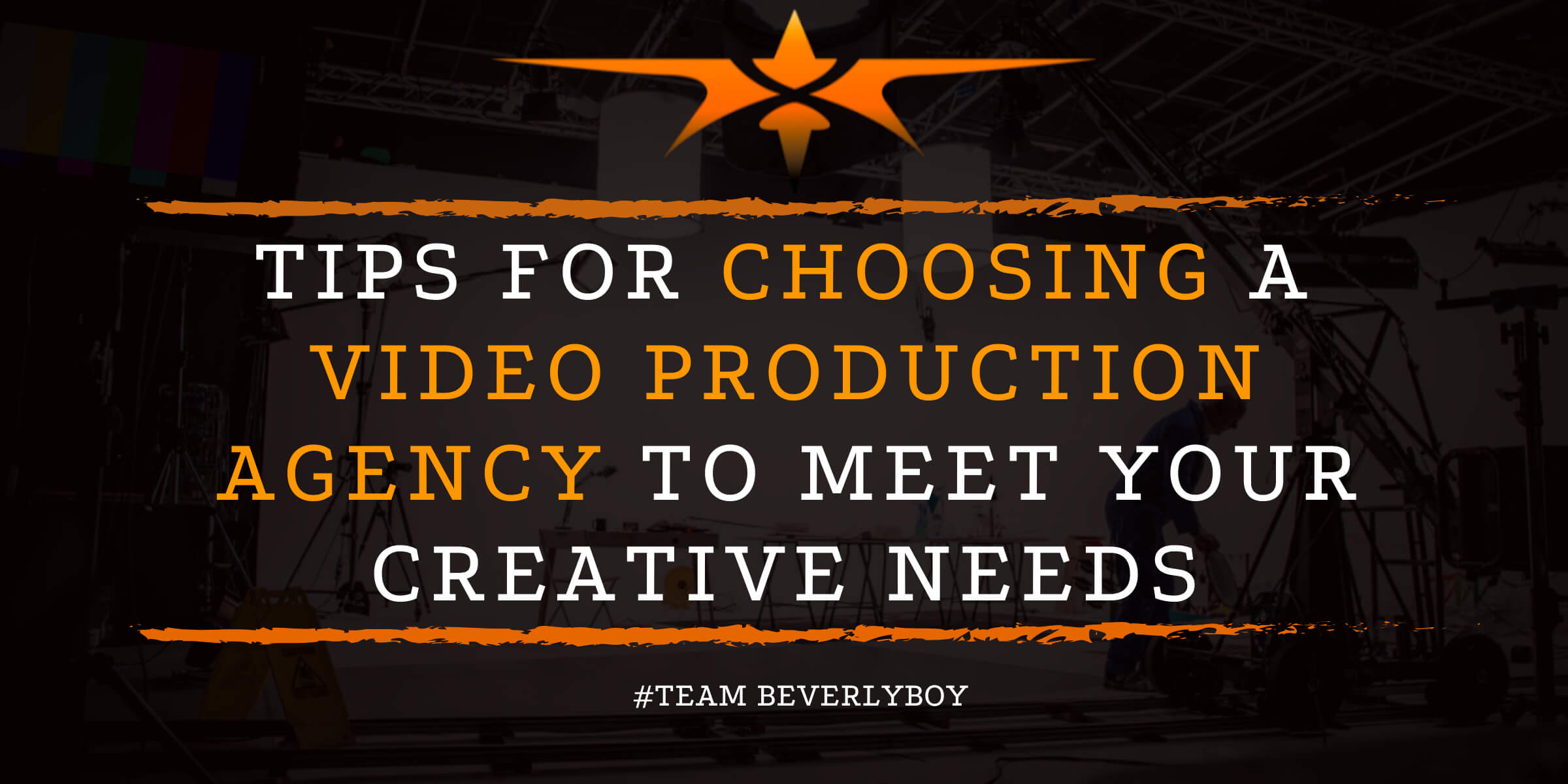 Tips for Choosing a Video Production Agency to Meet Your Creative Needs
Whether you're a business owner that's just starting with video production or a marketing director that's ready to find a video production agency that'll finally take your content to the next level, there comes a time when you need more than just any old agency. You need a video production agency that will truly meet your creative needs and deliver powerfully engaging content that strikes your audience and sticks with them. But where do you start?
Do you just Google "video production agency" or "video production near me"? What if the results aren't the best companies for ME? The reality is, you can be a bit more strategic when choosing a video production agency that will meet your creative needs and help you take your business to the next level. We're going to walk you through some times that will make choosing a video production agency for your business more effective.
Checkout Their Work
Before you ever even consider a video production agency, you need to check their work. This may seem obvious, but you wouldn't believe the number of business owners and marketing directors that just Google a term and start cold calling each of the agencies on the list!
Before you call anyone, check their work online. Ask yourself, as you watch their video demos and past work, does this feel like something I could see my business using? Is this something that looks professional enough to be on my website? Video production is an art, and like any art form, there will be agencies that can deliver exactly what you're looking for and those that won't even come close.
Talk with References
If you find an agency, or a couple of agencies, that appear to produce work that you like, the next step is to talk with references. Discuss the agency with past clients and see how they feel. Did they enjoy the process? Was the agency a pleasure to work with? Were there problems?
A huge red flag to look out for is if you ask the agency to share references with you, and they have none!
You can also get some idea of what their past clients think by Googling their name or something like, "[city] video production." Check the Google reviews and see what past clients had to say.
Determine Their Desire to Take on New Contracts
Once you've found a production agency that seems to have the skills you are looking for and has made past clients happy, you can gauge their desire to take on new contracts. Are they overly busy and unable to assist you? Are they ready and willing to discuss your project? Don't expect to call the agency and instantly get a quote on your project. That should be a red flag, really because no agency should provide a quote without discussing your project first.
Does the video production agency want to discuss your project, or are they too busy all the time? Are they interested in hearing about your creative needs, or are they pushing quotes without background details that will ensure they deliver top quality to you? You want a video production agency that is busy and values their time as much as you do yours, but you also want someone willing to go the extra mile for you and your project.
Communication is essential when working with a video production agency. The agency you choose must be able to maintain contact with you while working to deliver quality content that meets your creative needs. If they can't make time, in the beginning, to discuss your project and provide a well thought and discussed quote based on the true extent of your project, they probably won't have much time for you later on either. You want to work with a company that will listen, communicates, and delivers creative content that meets your needs.
Beverly Boy Productions works hard to deliver quality content that meets the creative needs of our clients worldwide. If you're ready to hire a video production agency that will take you and your project seriously, call Beverly Boy Productions today!